Seattle Kraken Partnership
14 Hands became the official wine partner for Seattle's first NHL team, Seattle Kraken and Climate Pledge Arena. BlippAR was approached by 14 Hands Winery (Chateau Ste. Michelle) to elevate awareness of the new wine partnership.
Build an engaging AR experience activated from the products QR code, that introduces 14 Hands Winery, celebrates the Seattle Kraken partnership, presents data capture opportunities and incentivises repeat purchase.
UX Design
Early ideation of the user experience. Exploring and developing the potential content, interactions and user journey.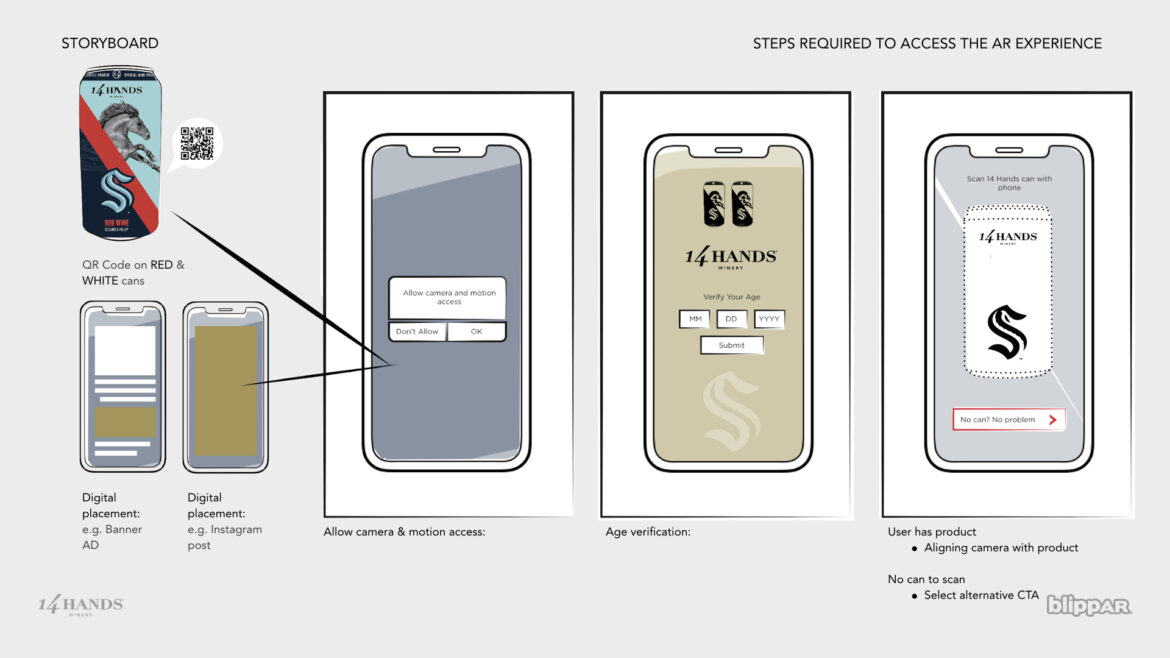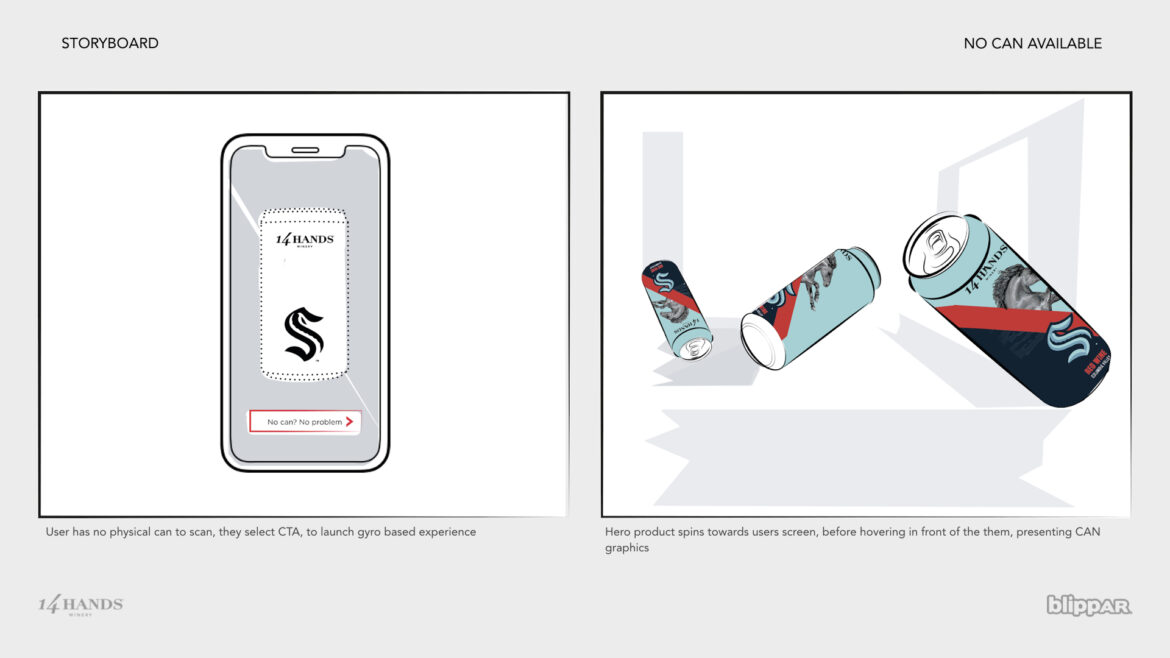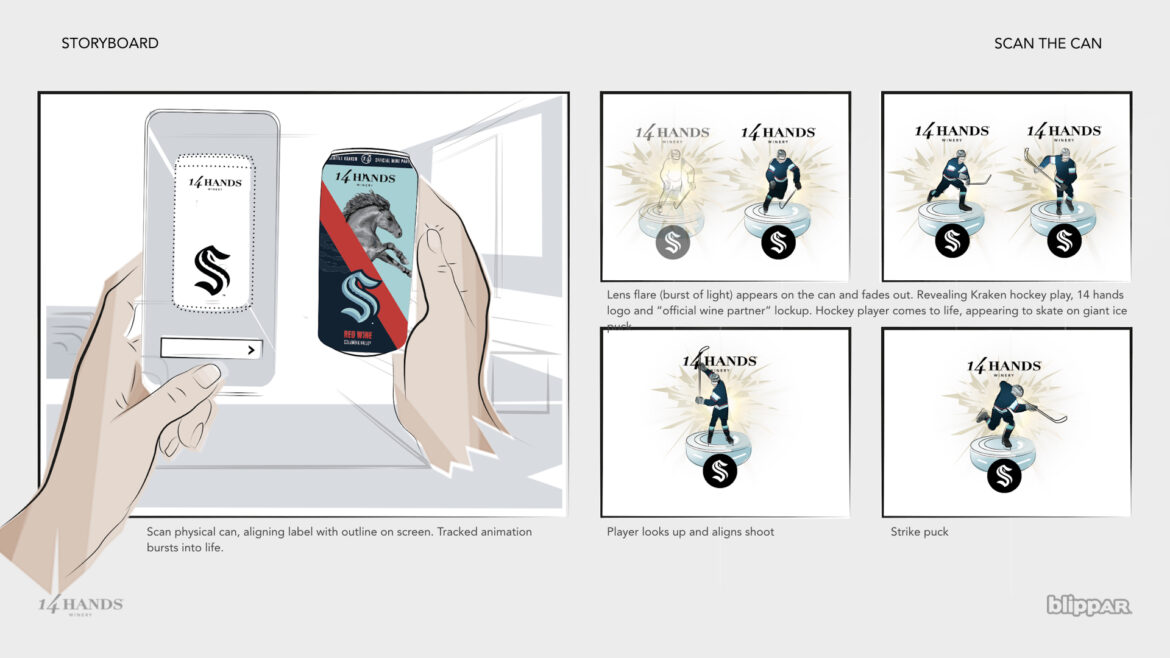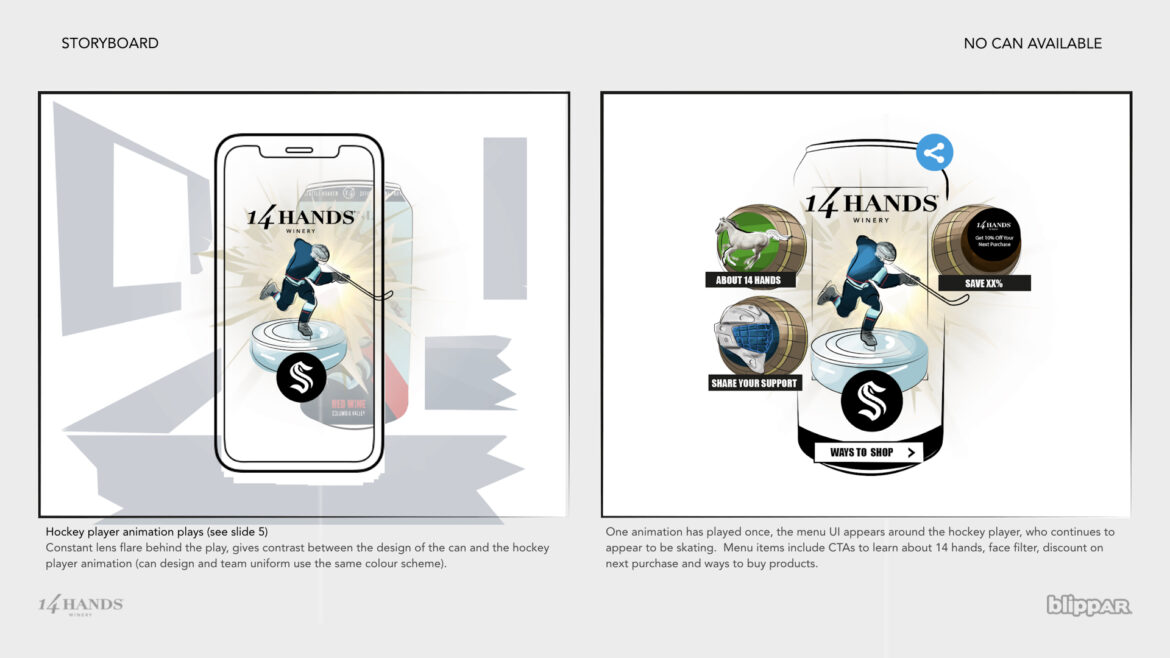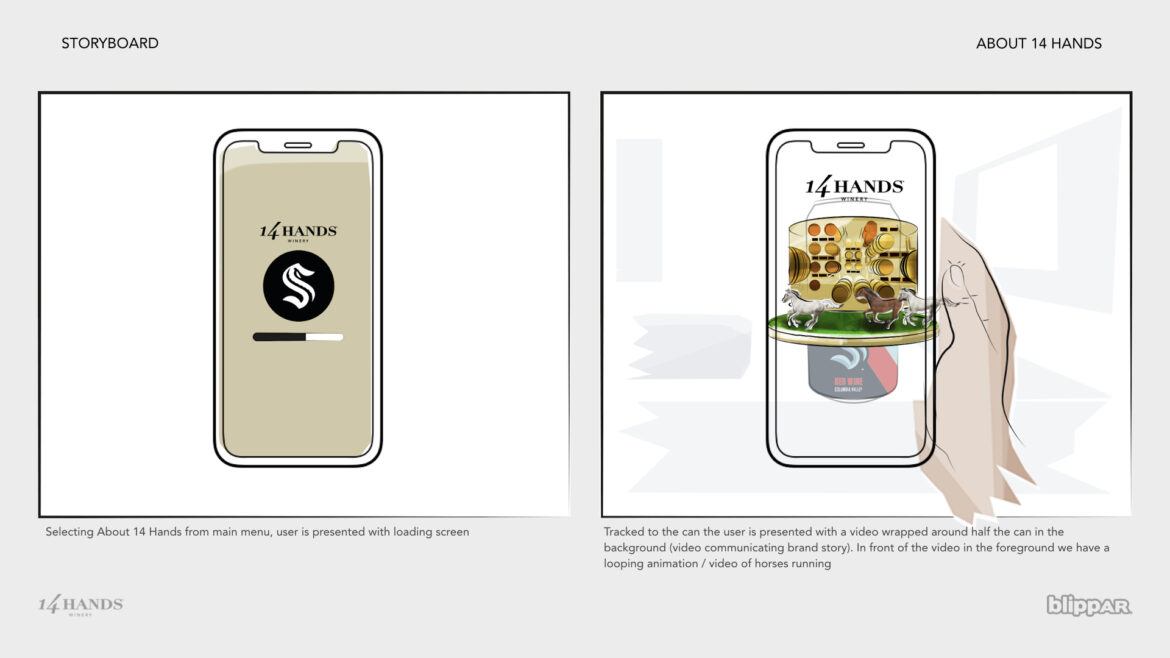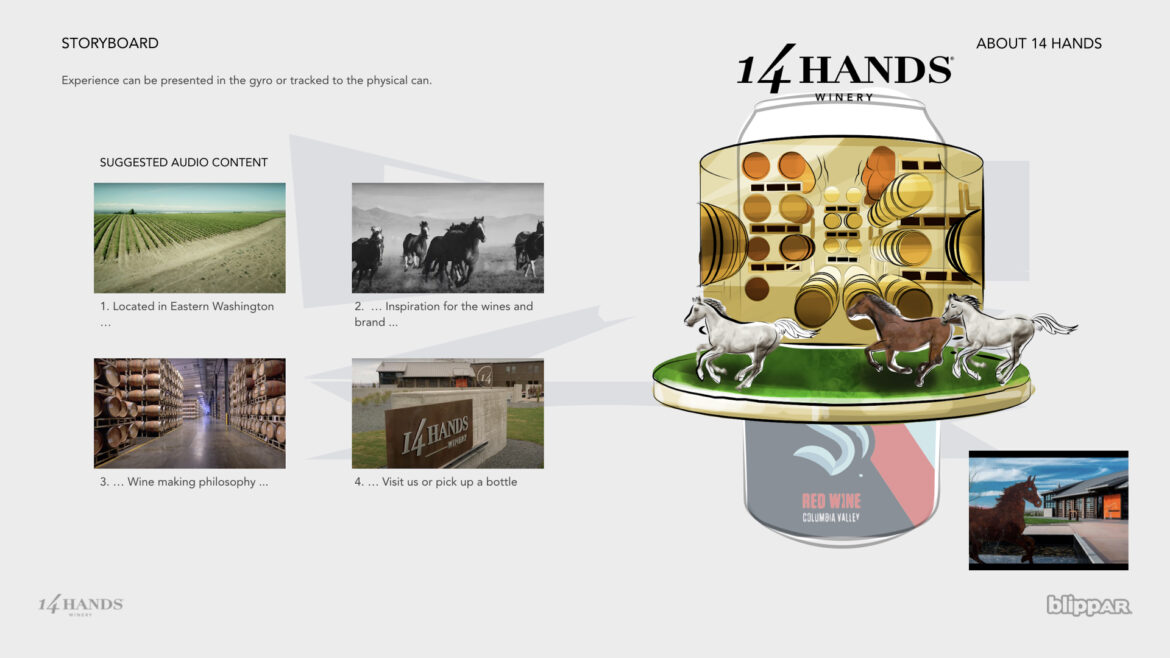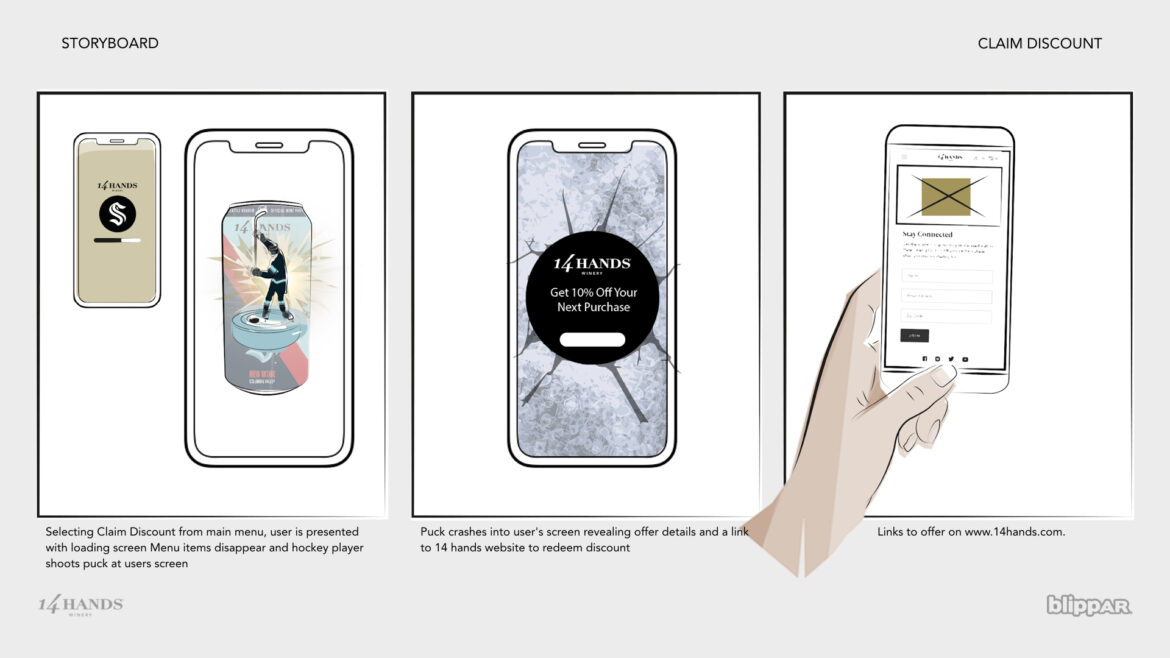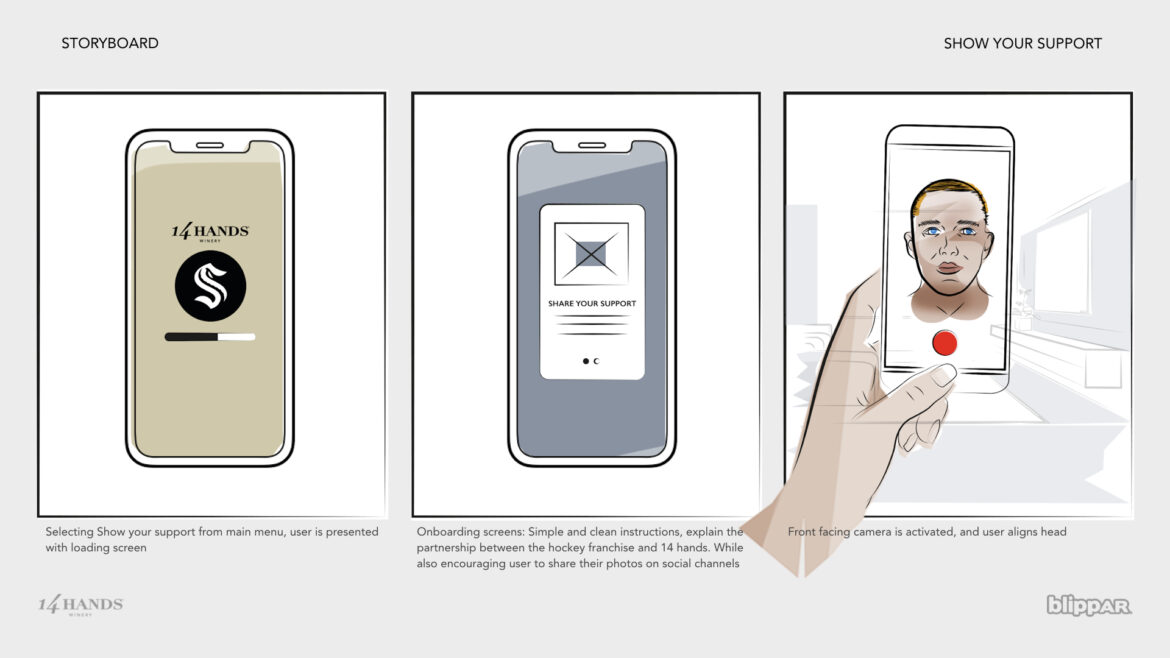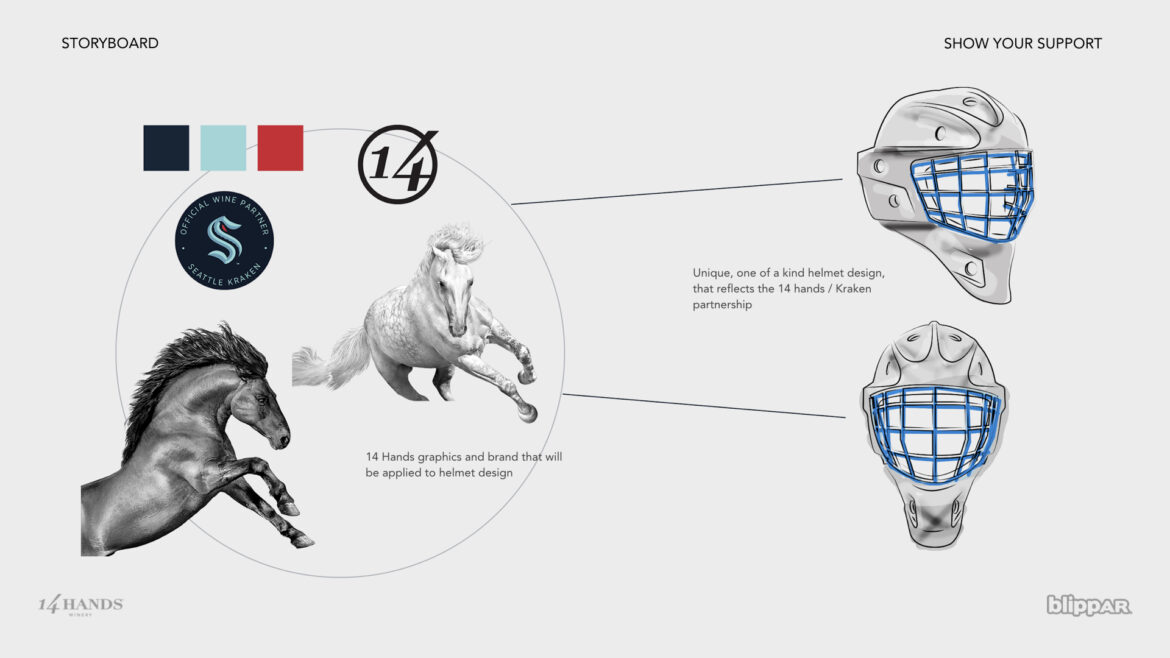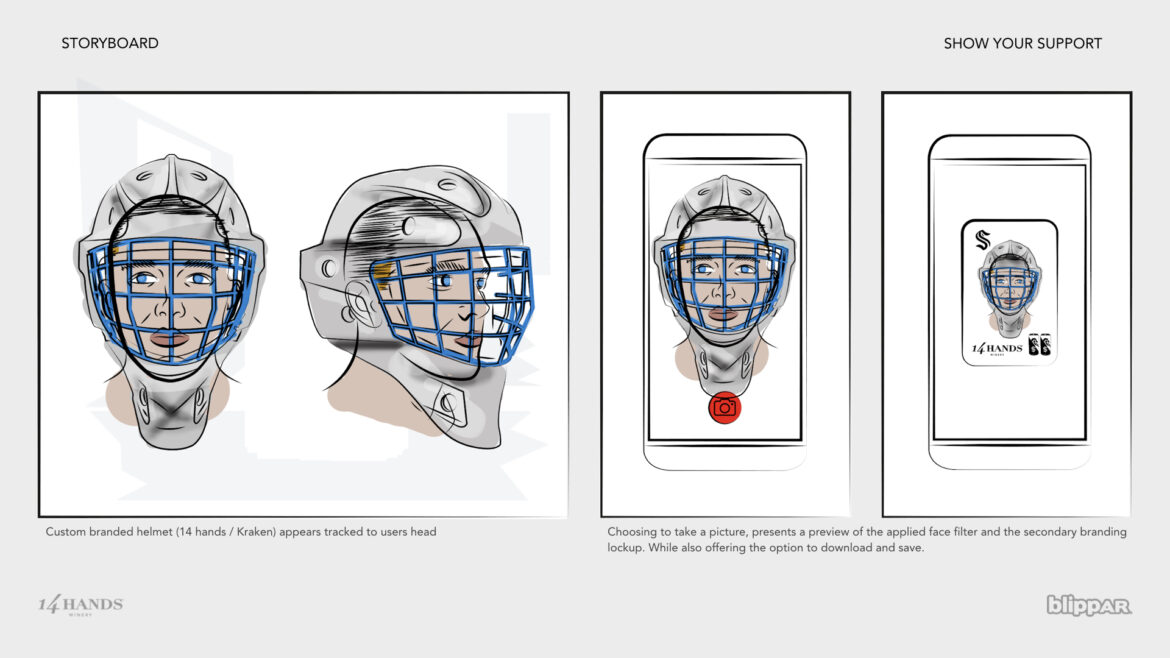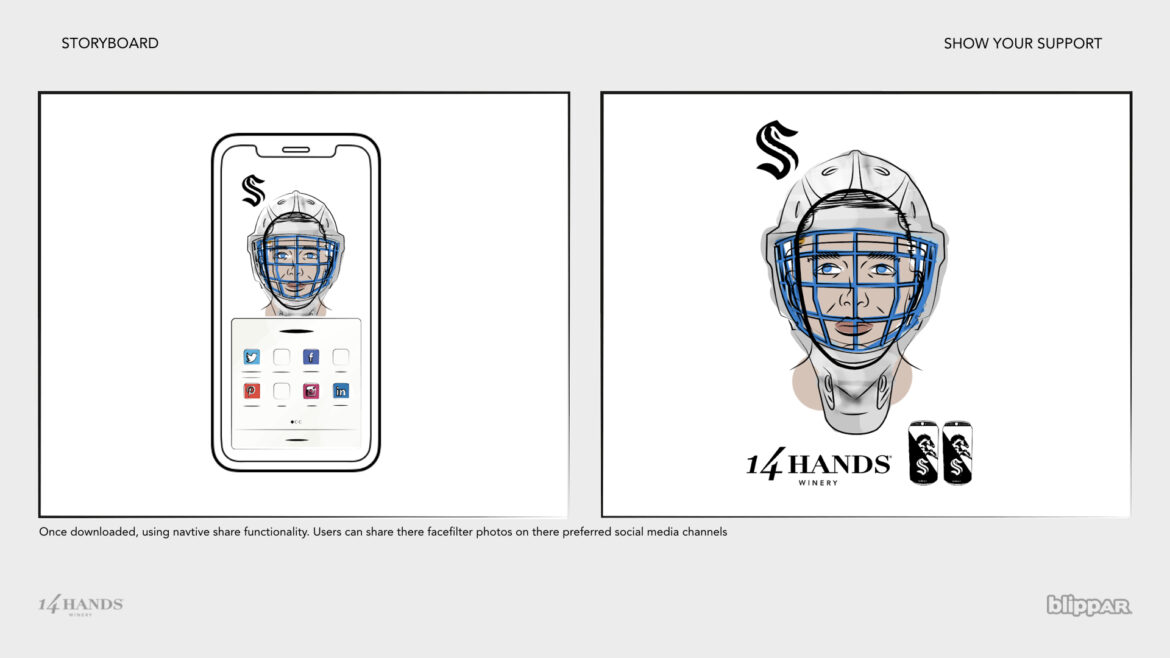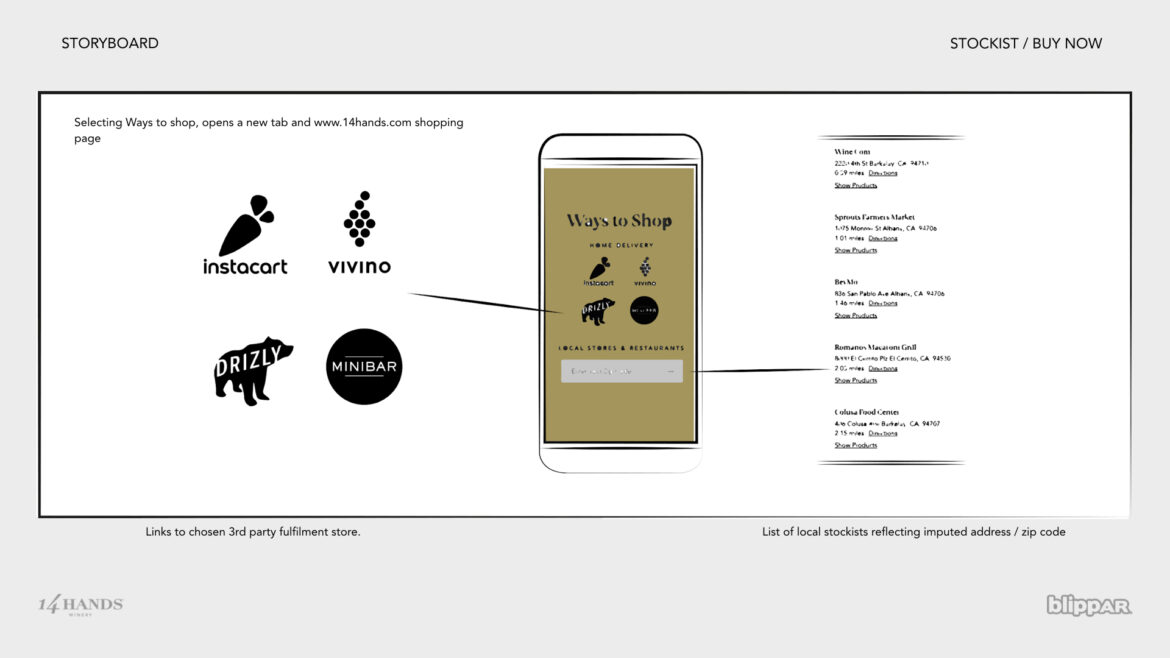 UI Design
Finalising the principles of the user interface and accompanying 3D assets for the experience.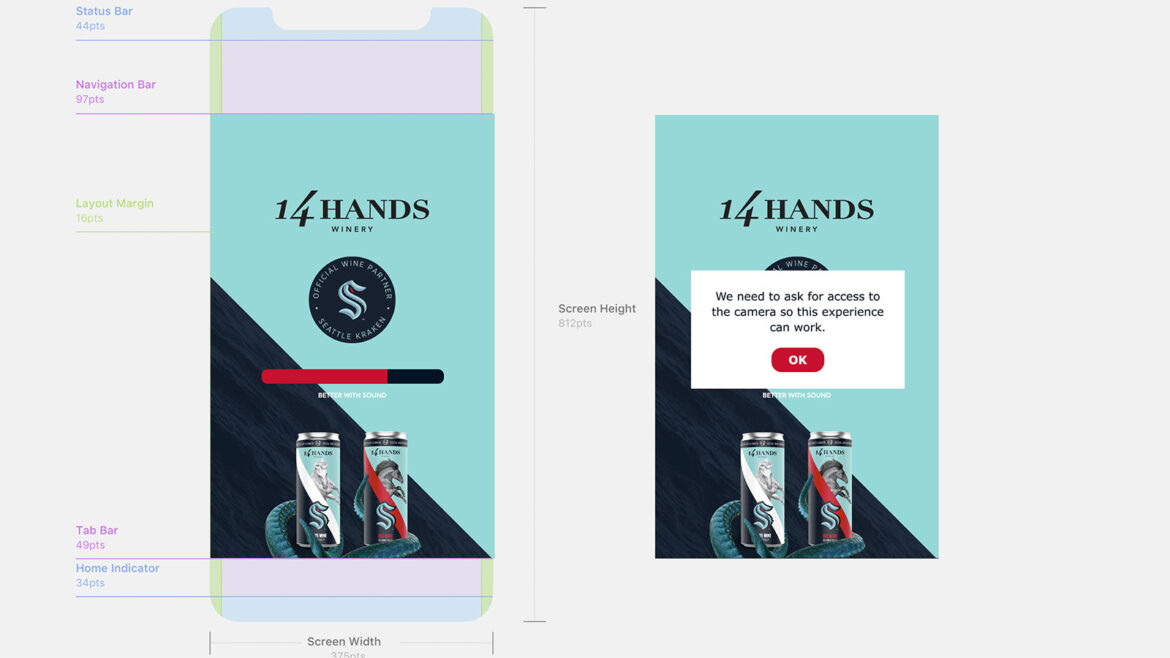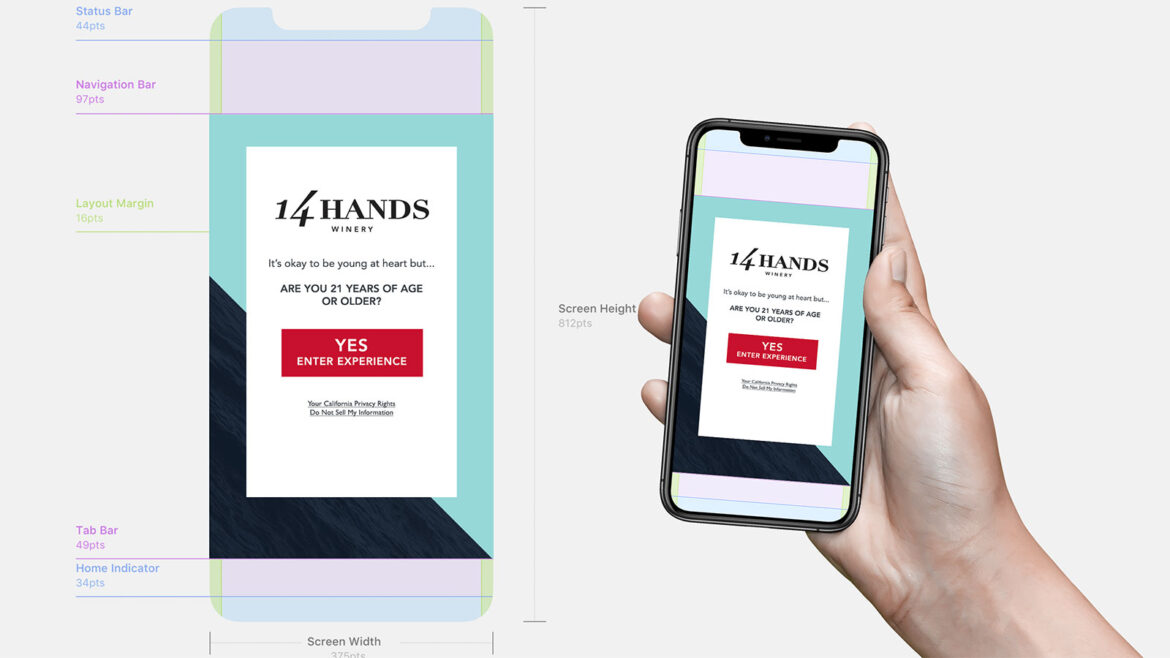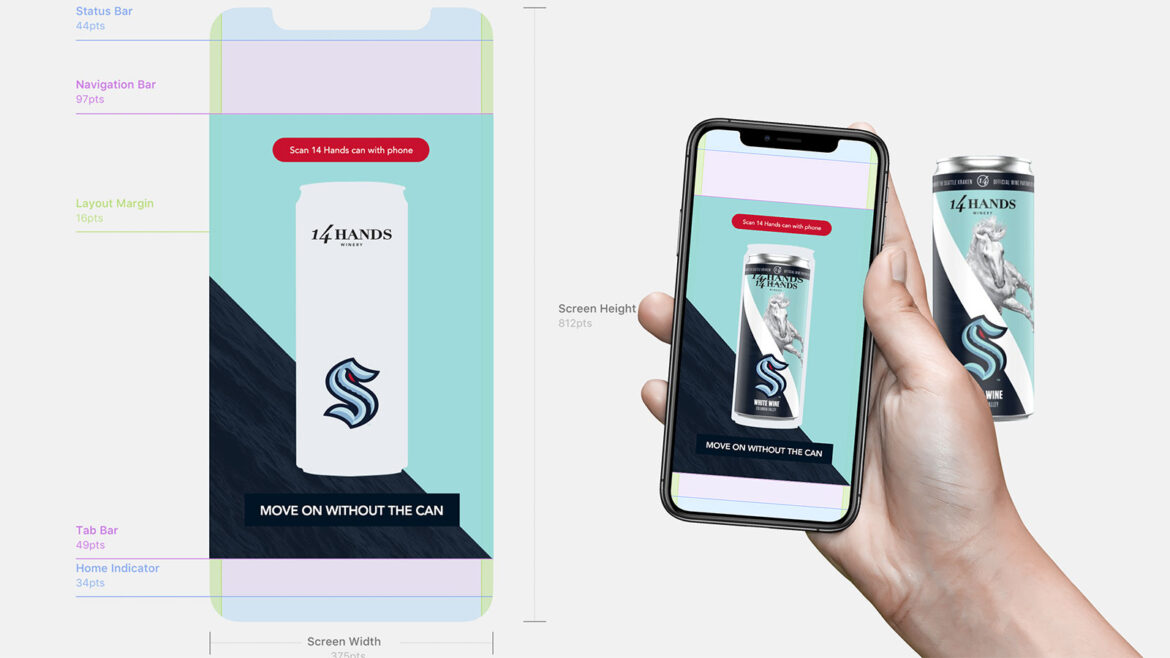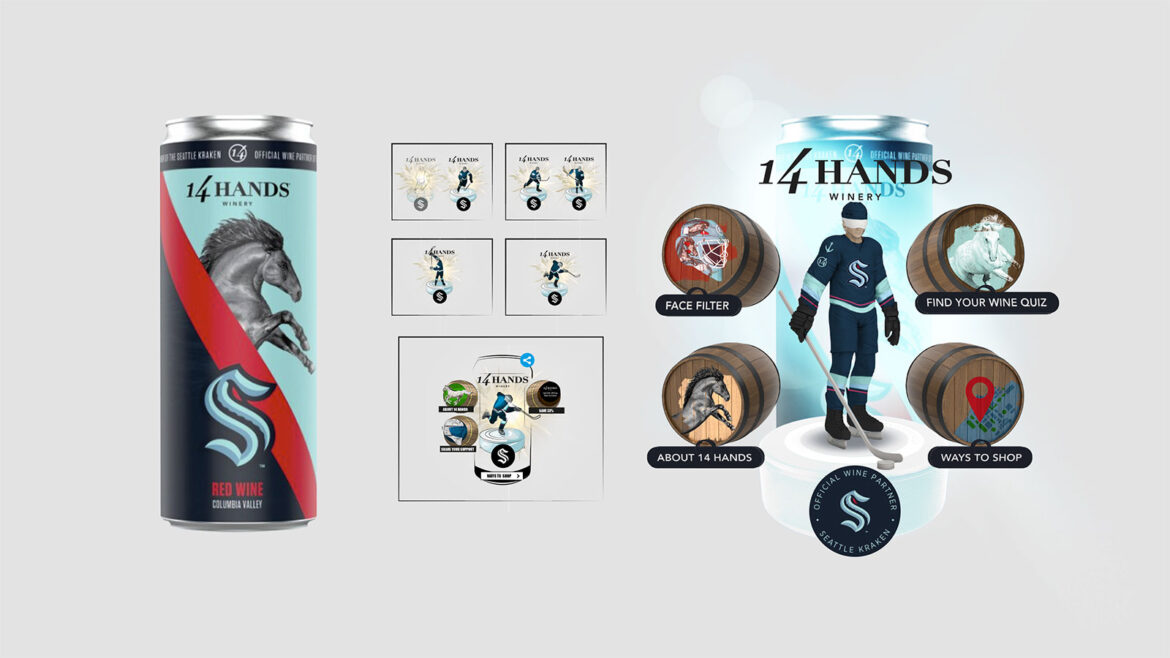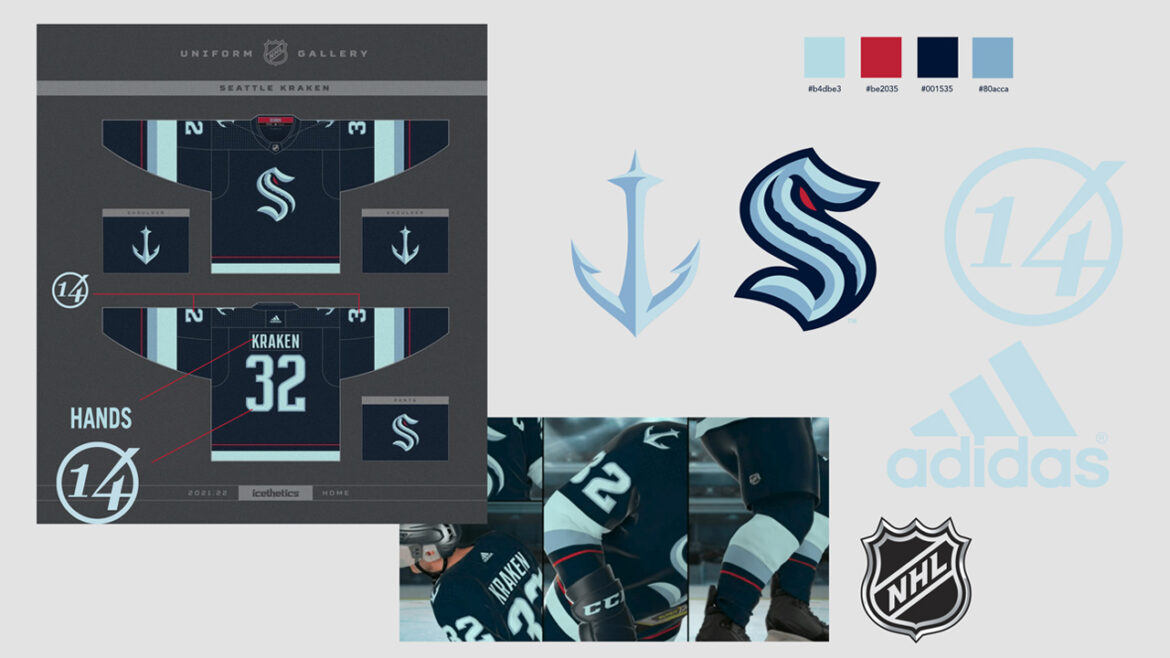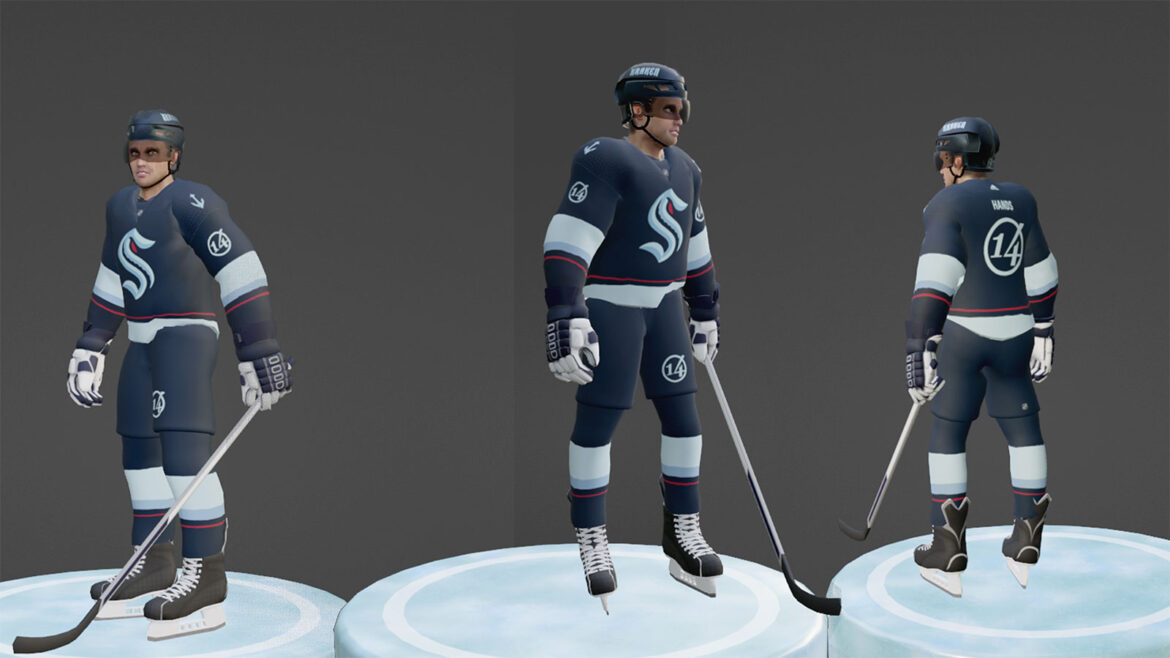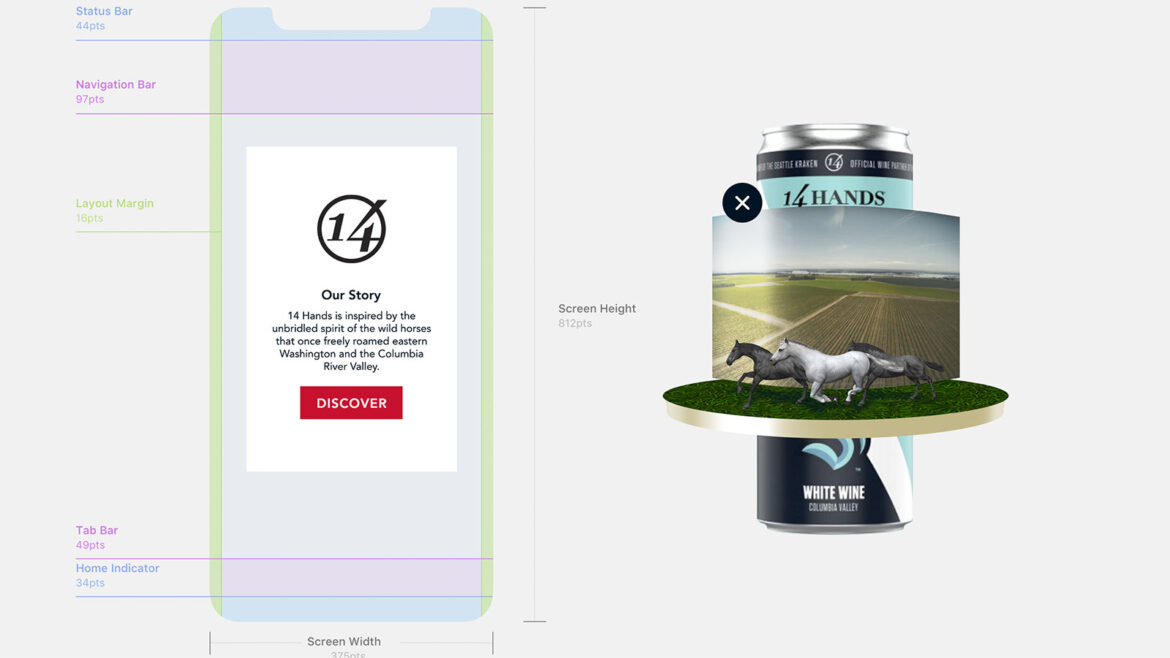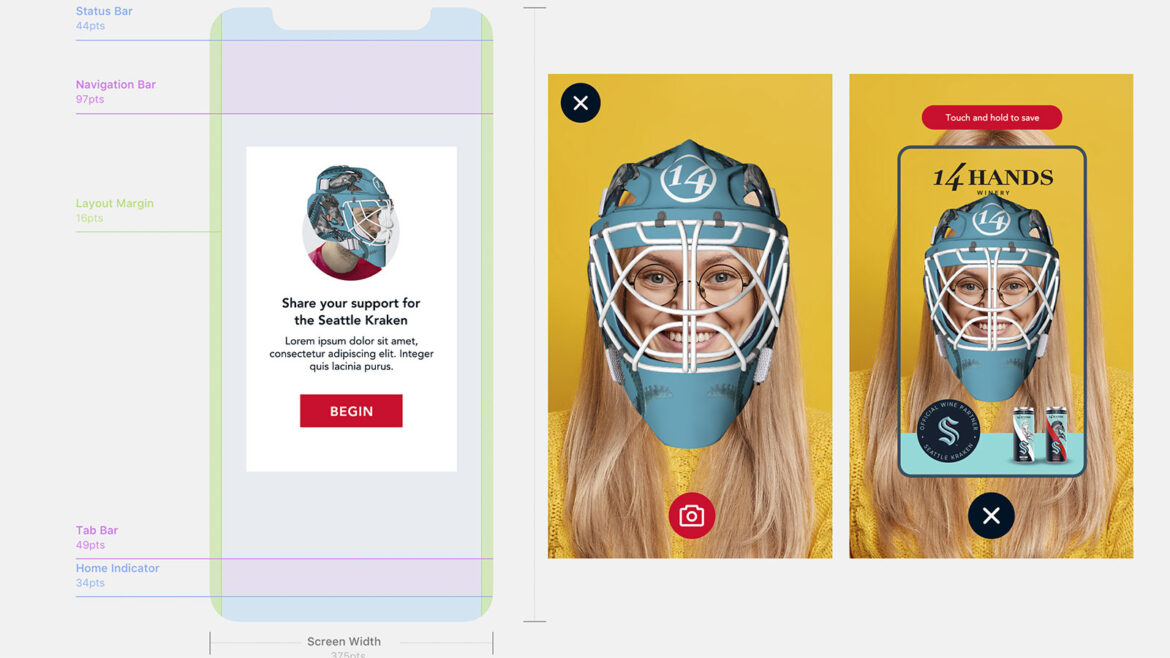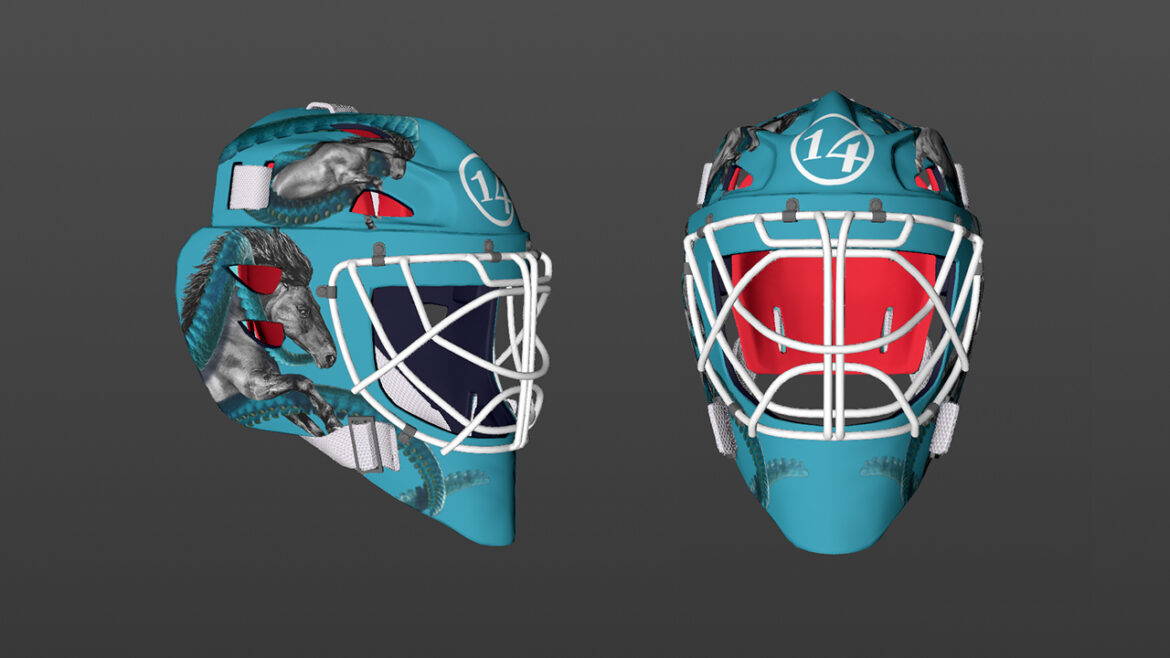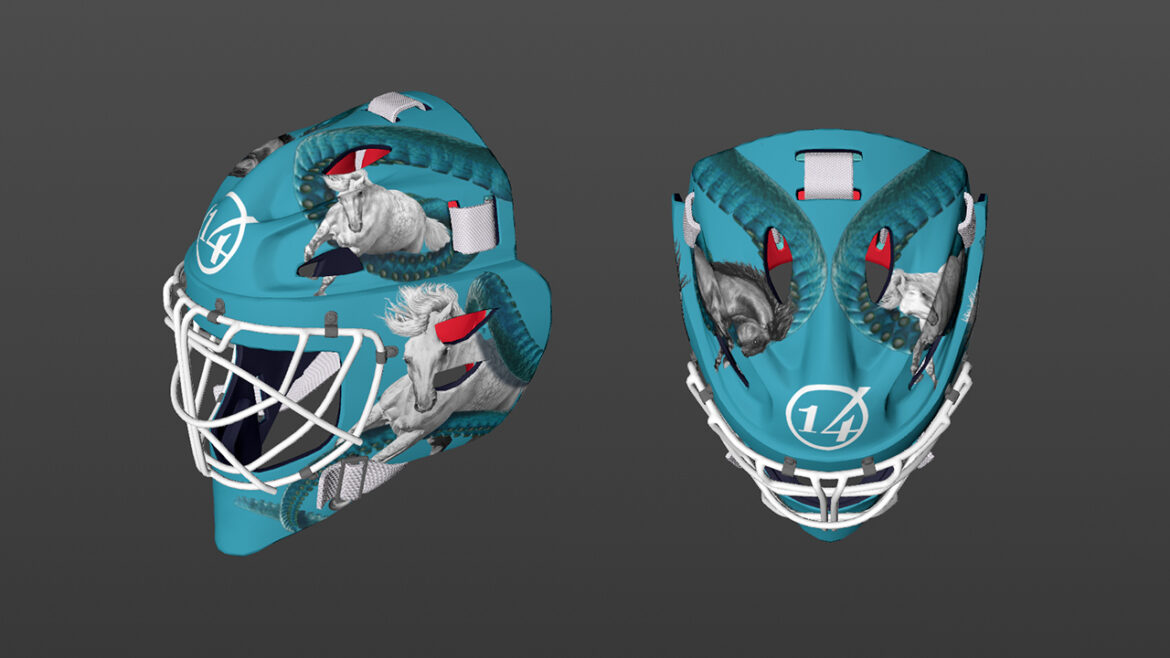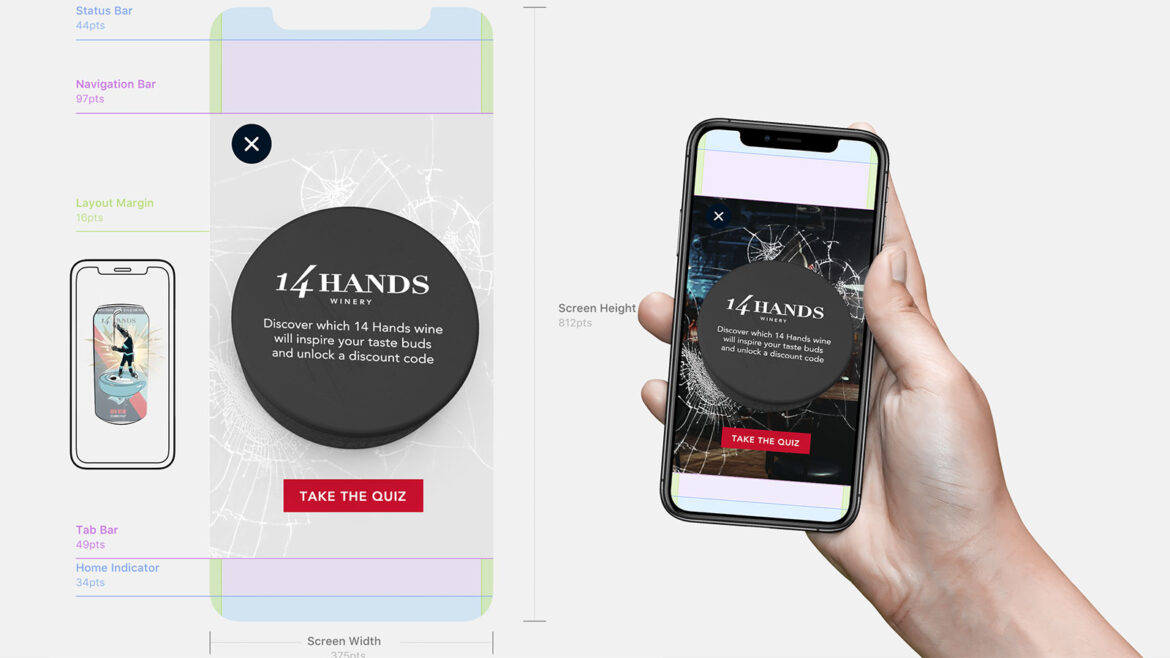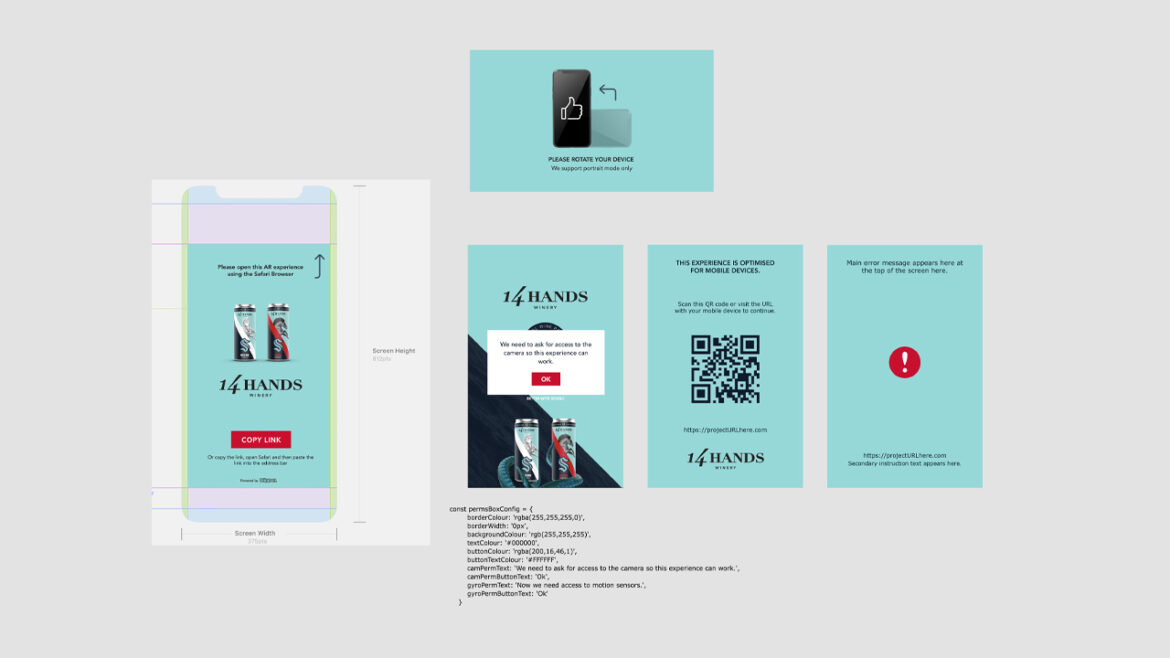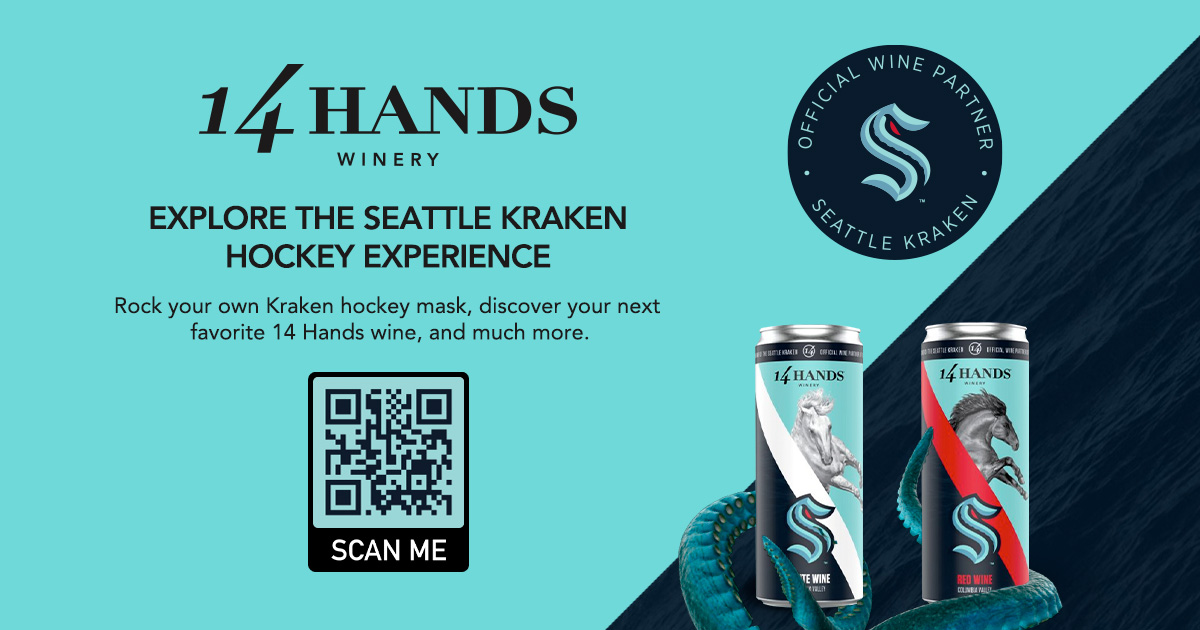 Inspired by the rich history of the 14 Hands brand and the thrilling partnership with a new NHL franchise. We created a web-based, AR experience that combined exciting 3D animations and interactions. While also educating the user about the Washington based winery.

Bringing the product to life with AR and image recognition. We revealed the inaugural Seattle Krakens home uniform tracked to the 14 Hands can, in the form of an animated hockey player skating towards you .
Then encircling the player model with barrel shaped CTA's, allowing users to view 14 Hands brand equity, share a co-branded facefilter, discover which range of 14 hands wine they might like best, and find out where to purchase the product.