Tuition Throw Challenge
Each year Dr Pepper awards over $850,000 in tuition to help students reach their biggest goals! The global pandemic brought a stop to the tradition of selected candidates receiving an expenses-paid trip to one of five college football championship games where they compete against three other selectees on a competition to throw as many footballs as possible (out of 30) into a giant Dr Pepper can in 30 seconds. 
Bring the spirit and excitement of the physical Dr Pepper Tuition Challenge to fans in lockdown. Allowing students that meet the criteria to enter a sweepstake with a chance to win money towards their tuition. 
UX Design
Early ideation of the user experience. Exploring and developing the potential content, interactions and user journey.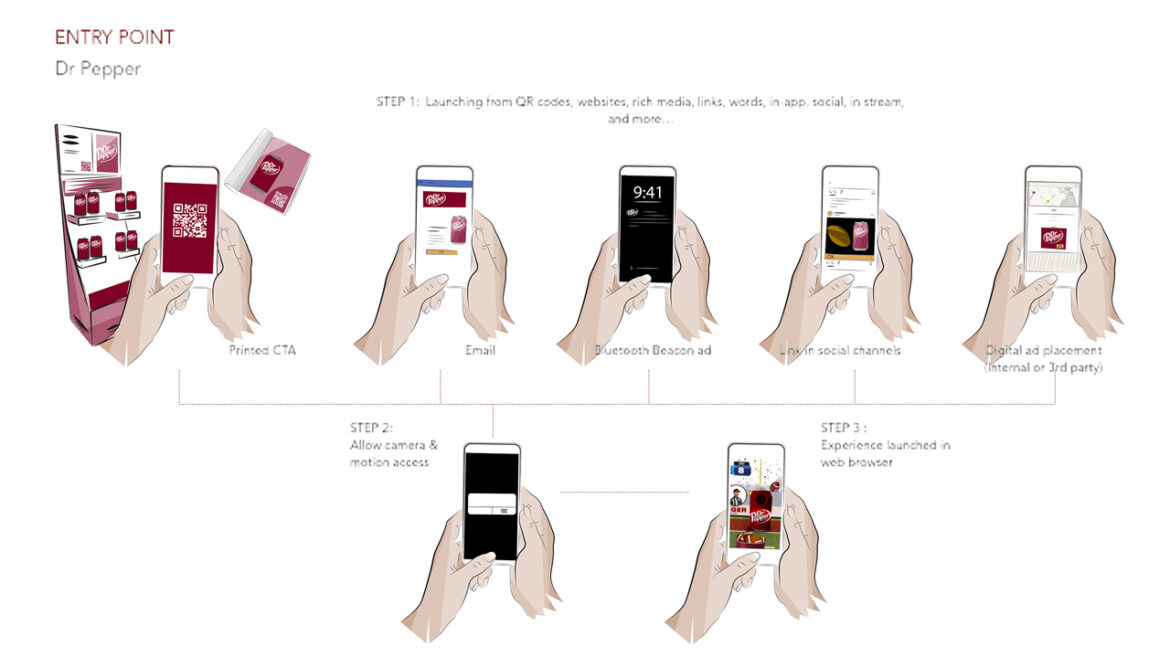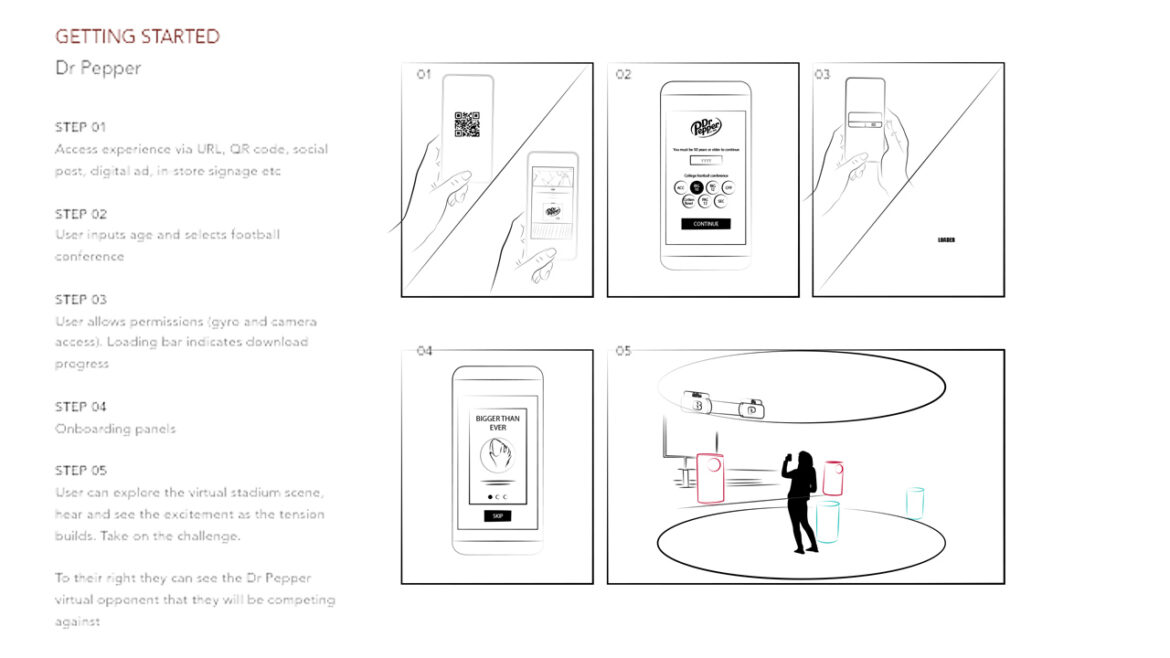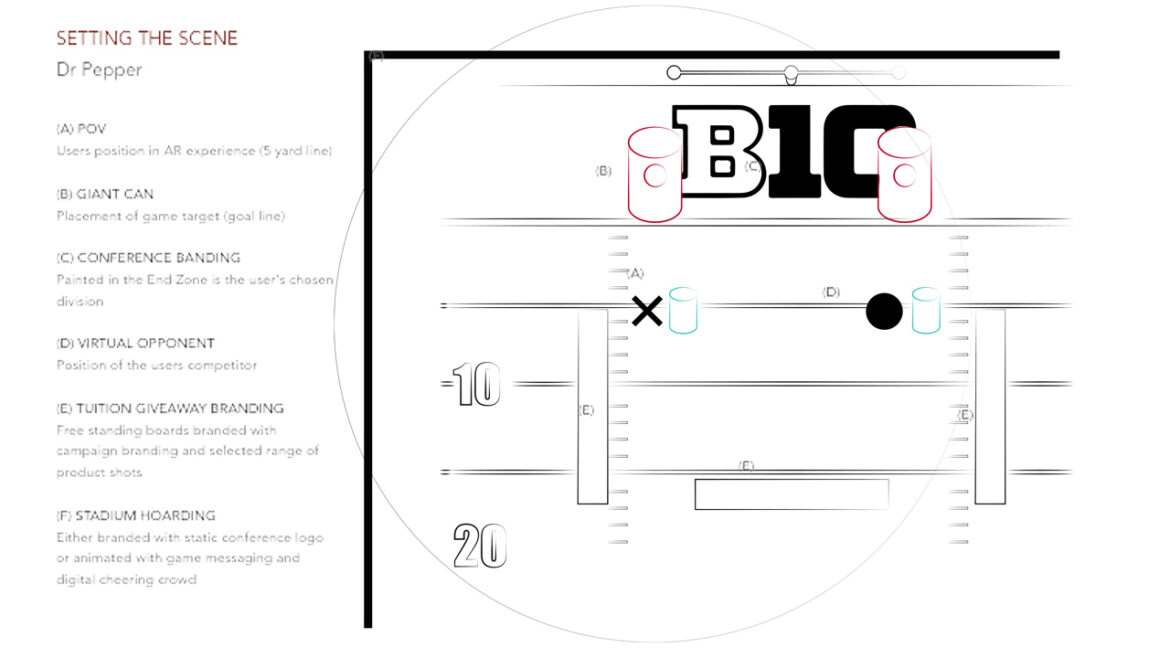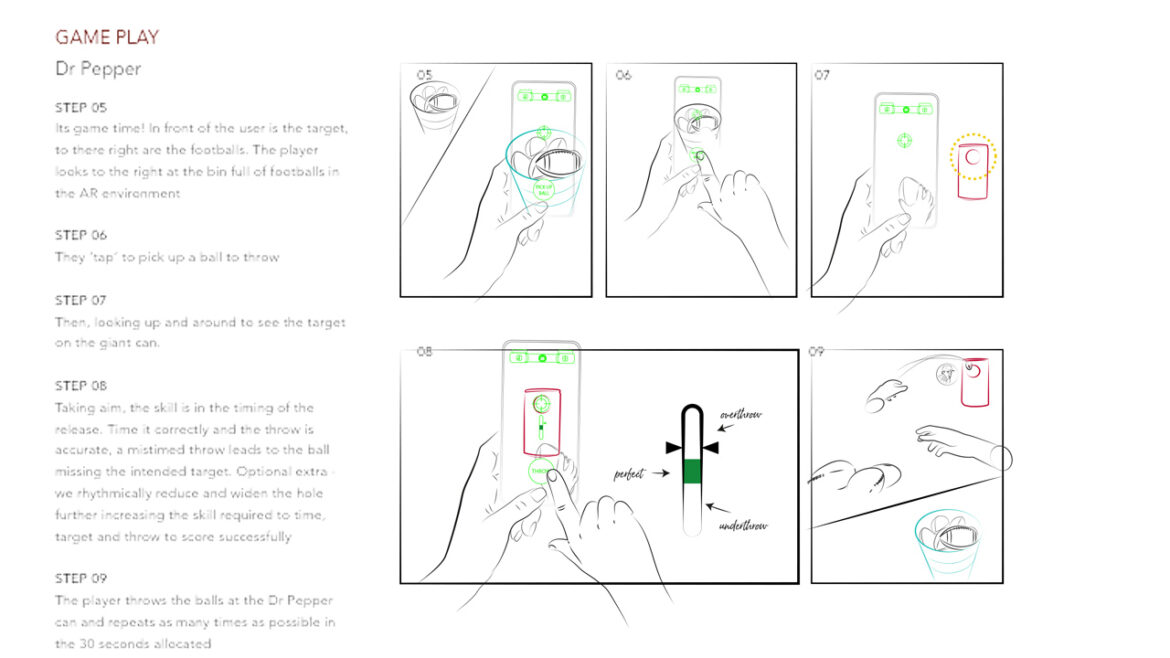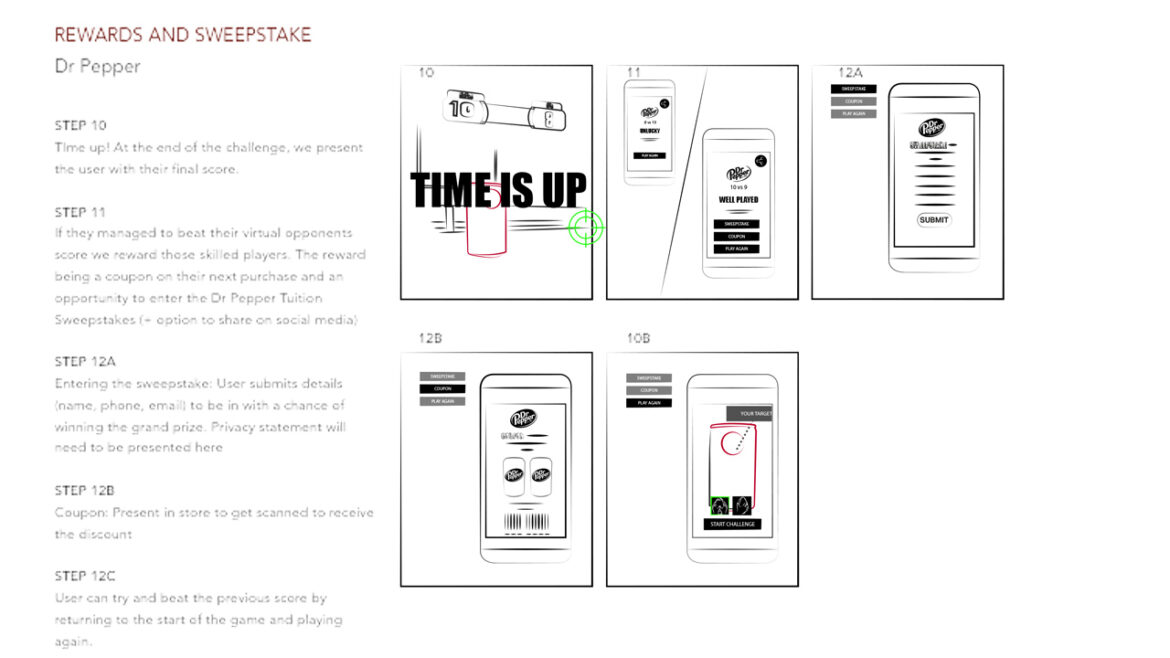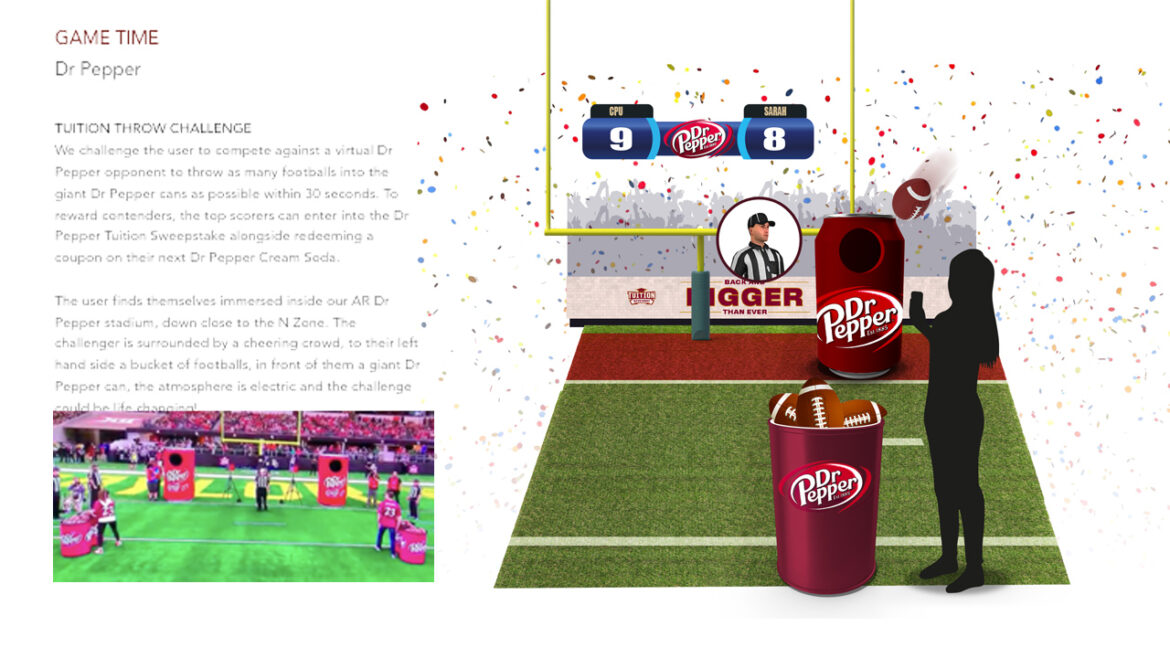 UI Design
Finalising the principles of the user interface and accompanying 3D assets for the experience.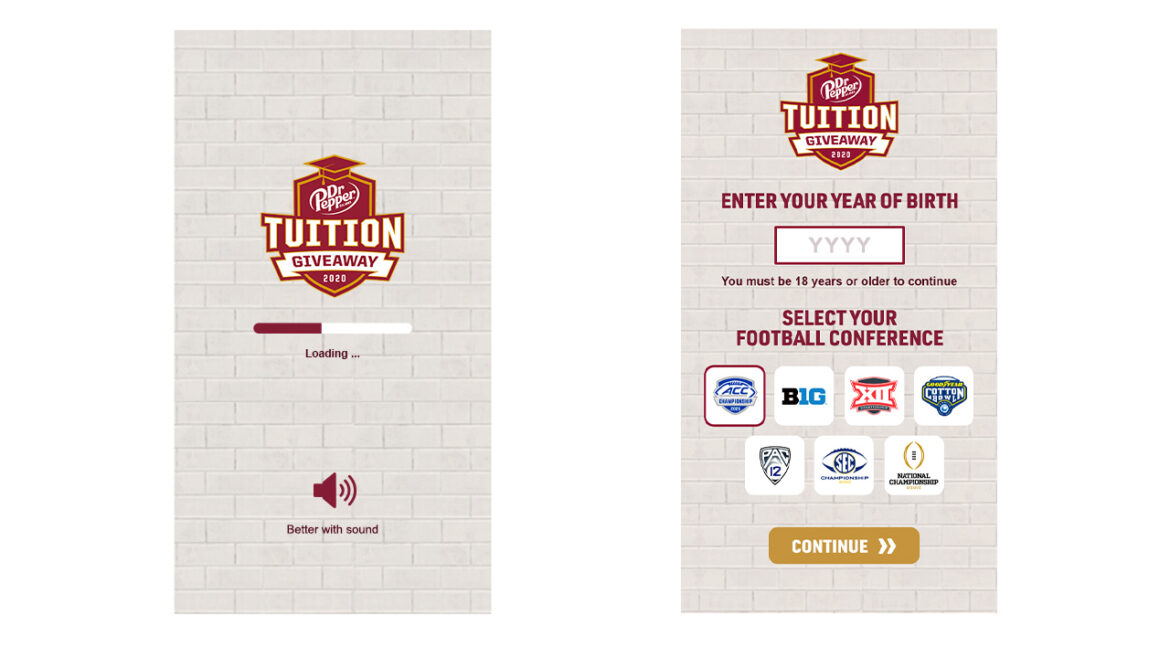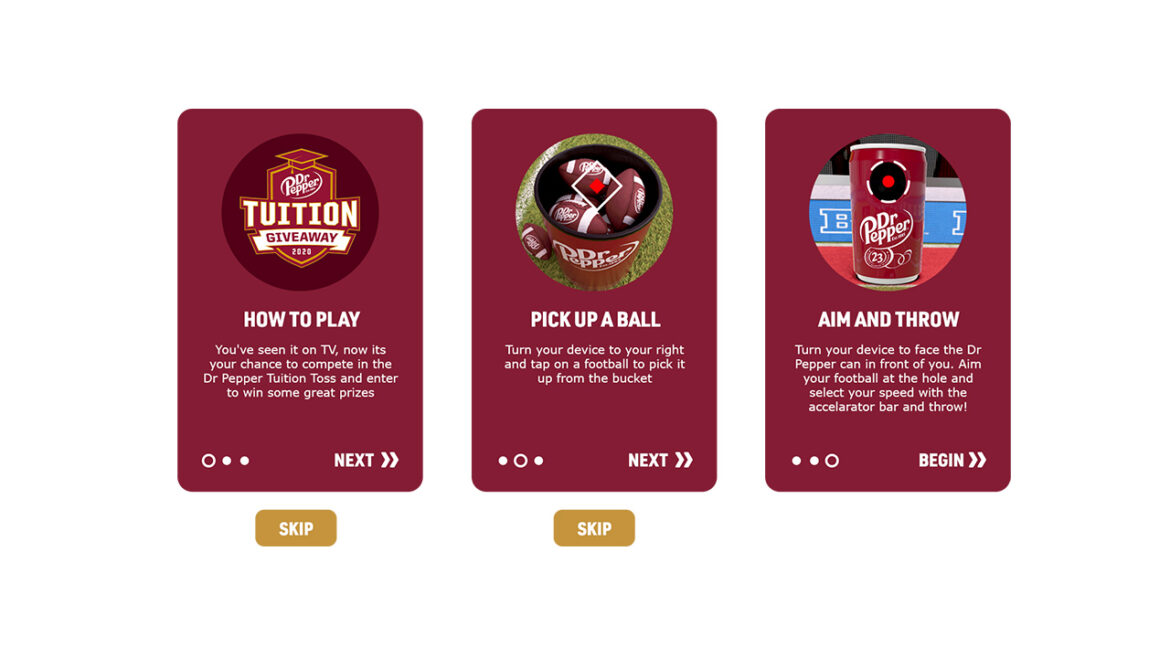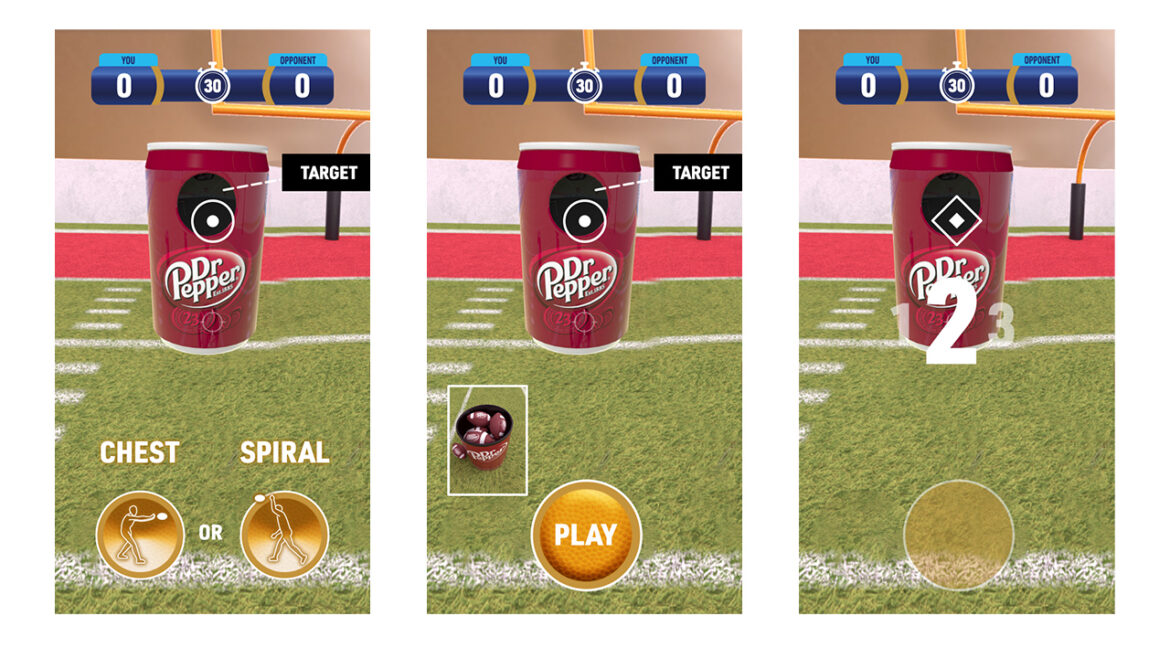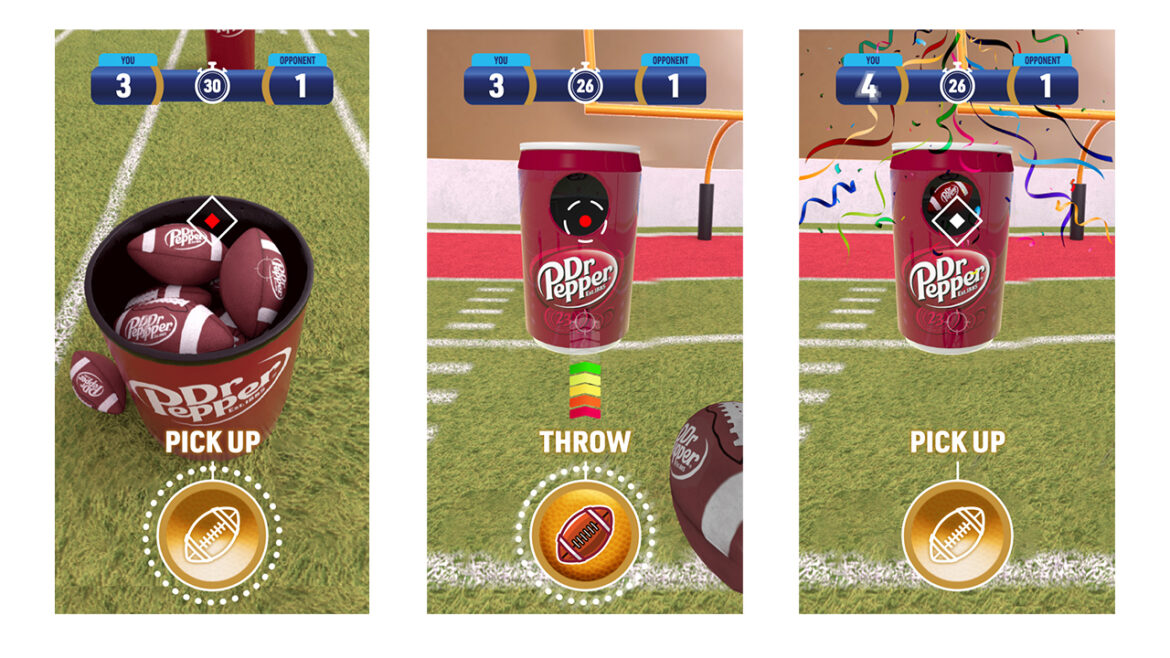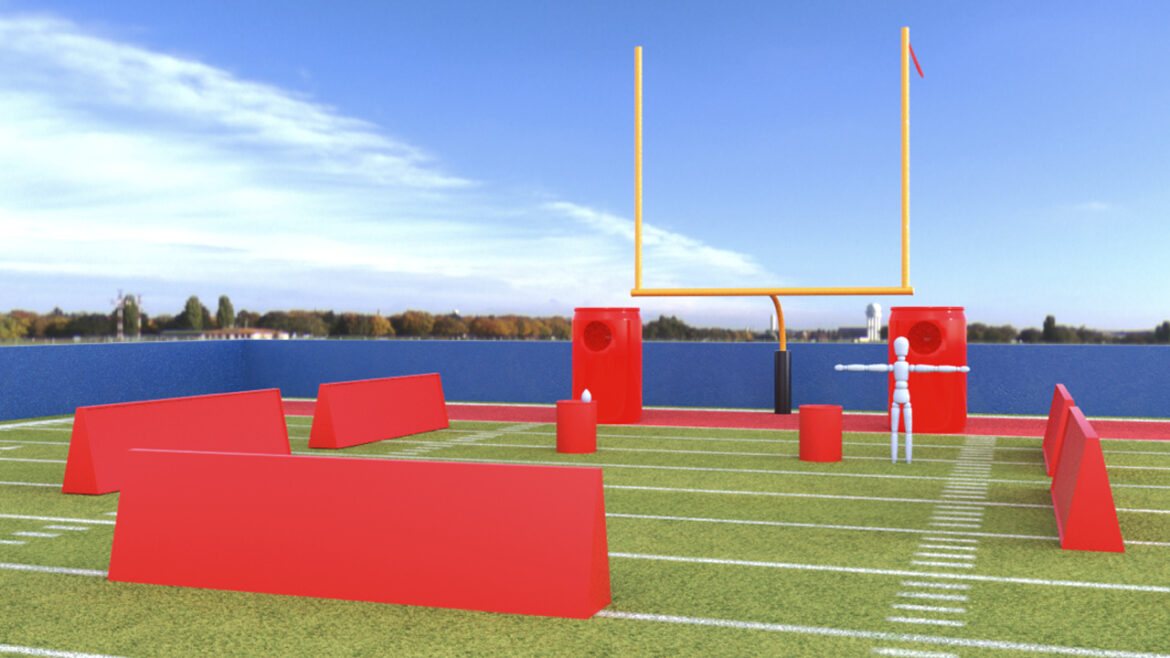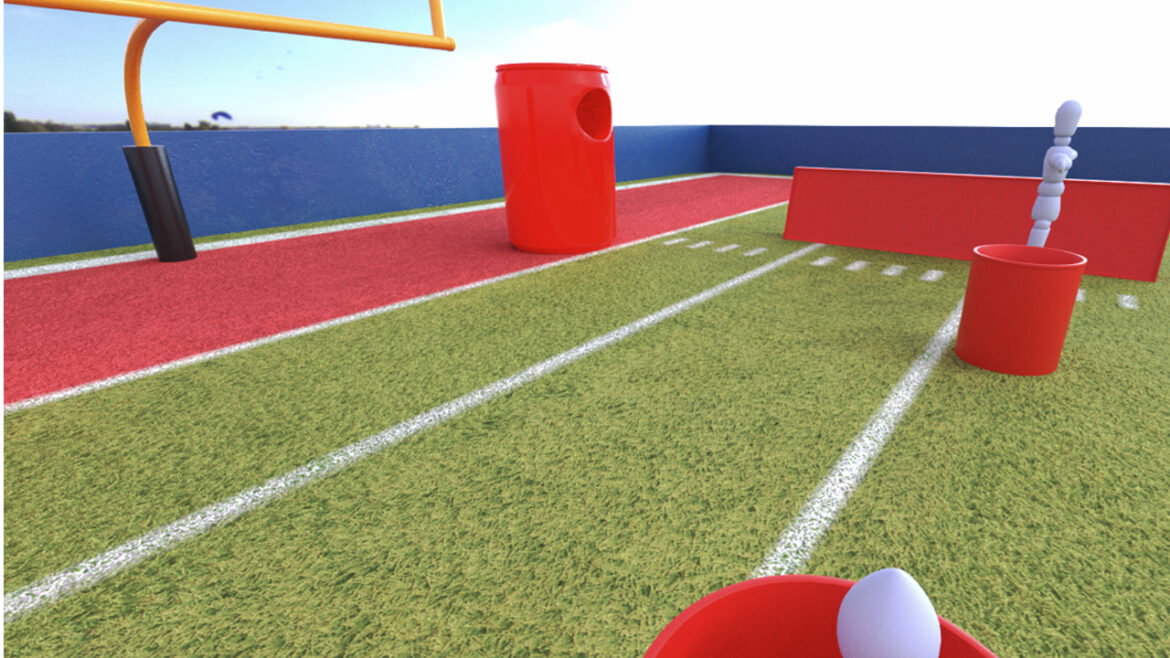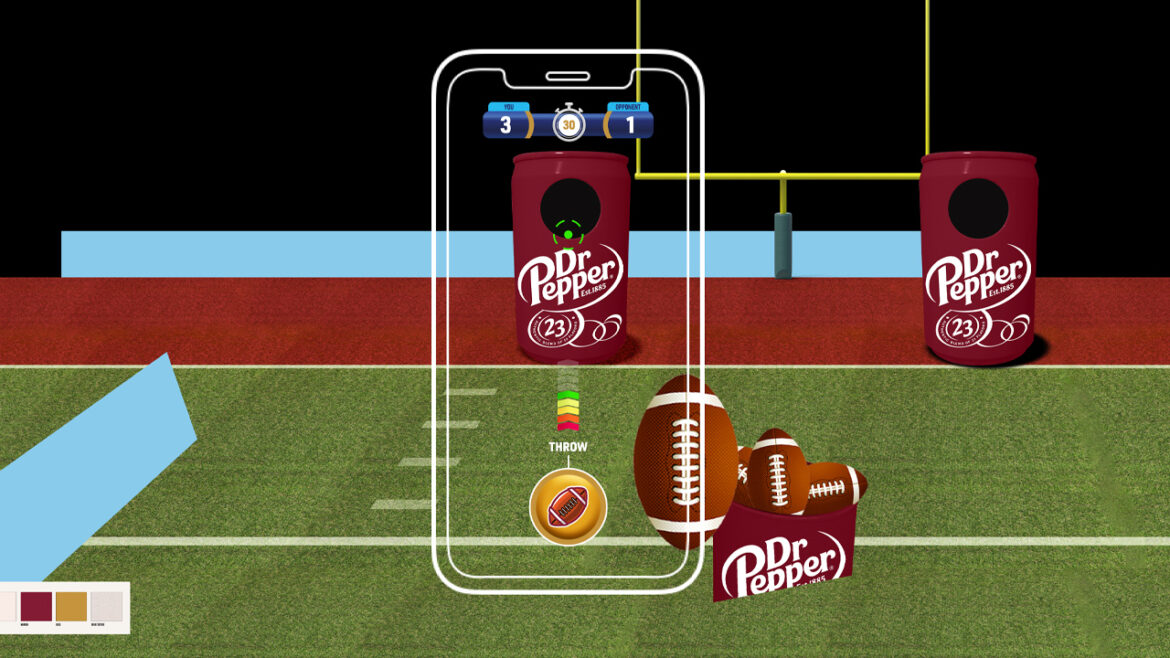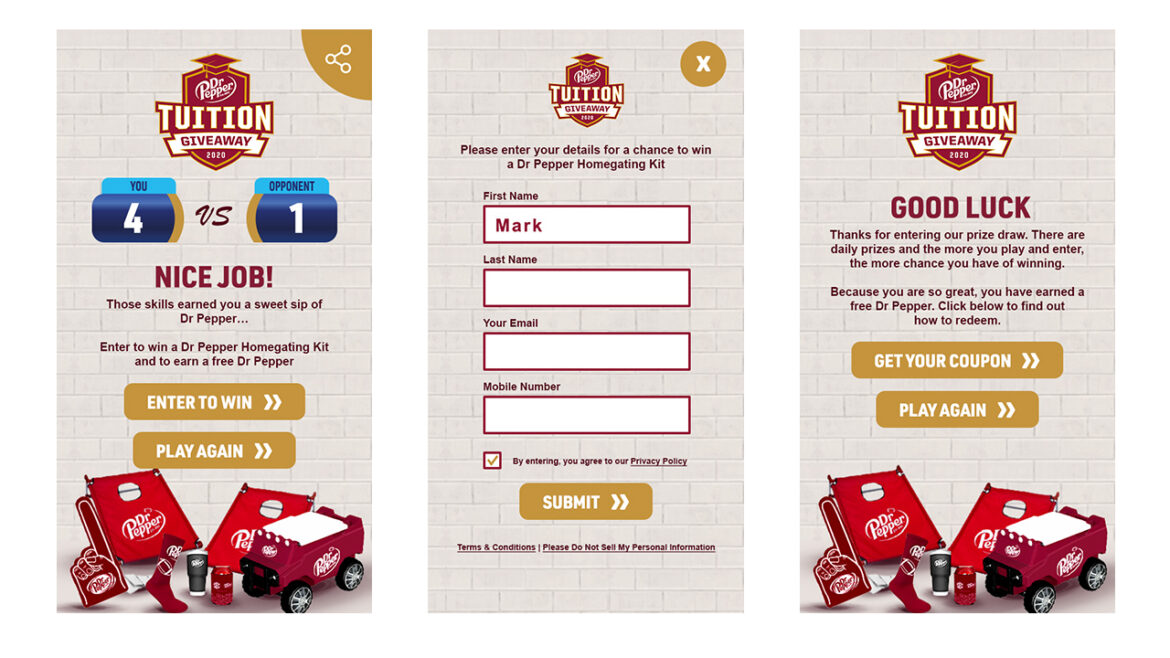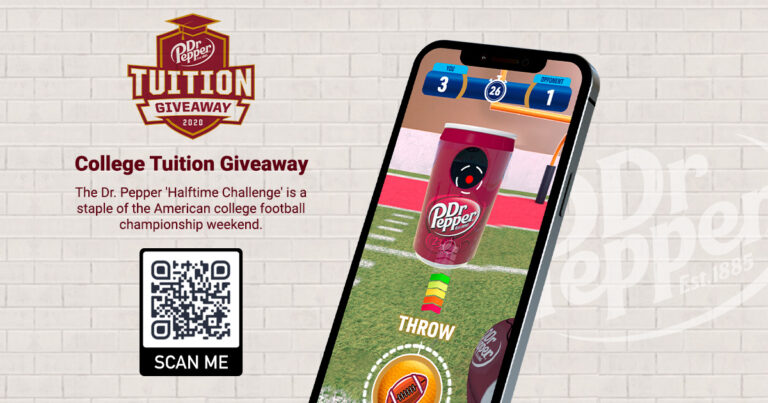 We recreated the challenge as an AR game so that fans at home, and in-stadium, could play along for their chance to win prizes. Challenging the user to compete against a virtual Dr Pepper opponent to throw as many footballs into the giant Dr Pepper cans as possible within 30 seconds. The fans found themselves immersed inside our AR Dr Pepper stadium, down close to the N Zone.
Surrounded by a cheering crowd, to their left hand side a bucket of footballs, in front of them a giant Dr Pepper can, the atmosphere is electric and the challenge could be life changing!
To reward contenders, the top scorers could enter into the Dr Pepper Tuition Sweepstake alongside redeeming a coupon on their next Dr Pepper Cream Soda.