Shoot For The Starz
INITION were delighted to work with Visa to develop an interactive solution that would engage guests and fans at the renowned FIFA World Cup 2018 event in Moscow.
To create a fun and high tech experience to hero Visa's Everywhere Lounge in Moscow. Designing a installation at incorporated Visa's global marketing campaign that centered on helping fans defeat their FIFA World Cup FOMO (Fear Of Missing Out).
The Experience
With a HoloLens AR headset, visitors were able to visualise the ball, the target and Zlatan himself. The virtual Zlatan gave spectators the ultimate coaching session to kick the perfect virtual shot. To give fans a realistic sense of kicking a ball, a haptic 'Buttkicker' was concealed under the stage. This gave an audio and physical sensation when kicking the hologram ball. With a Kinect2 sensor, the shot could be tracked, including the angle and speed of the kick.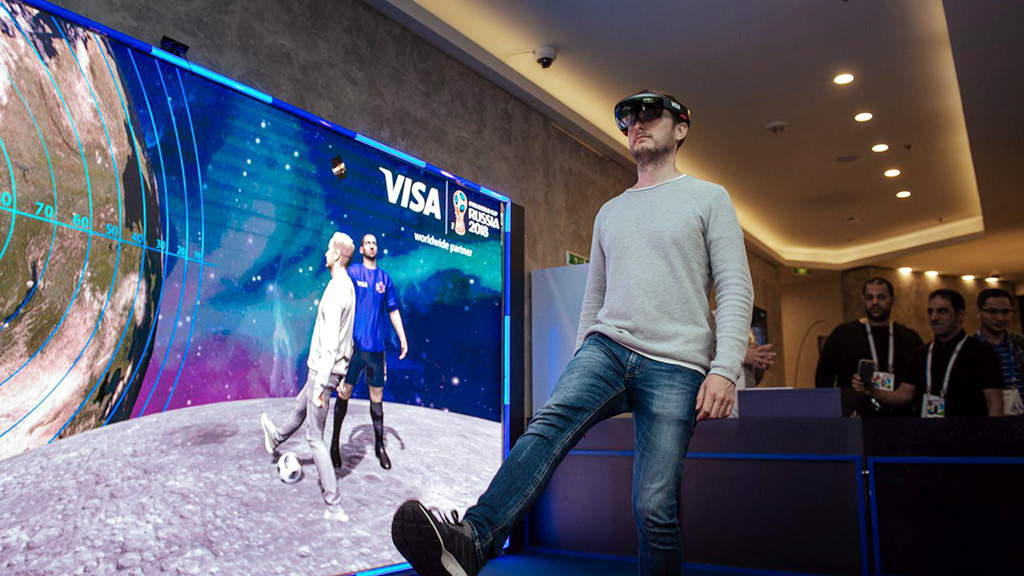 A user kicking a virtual ball that they can see through their Hololens display, as their 3D scanned avatar also kicks the ball on the large screen behind them.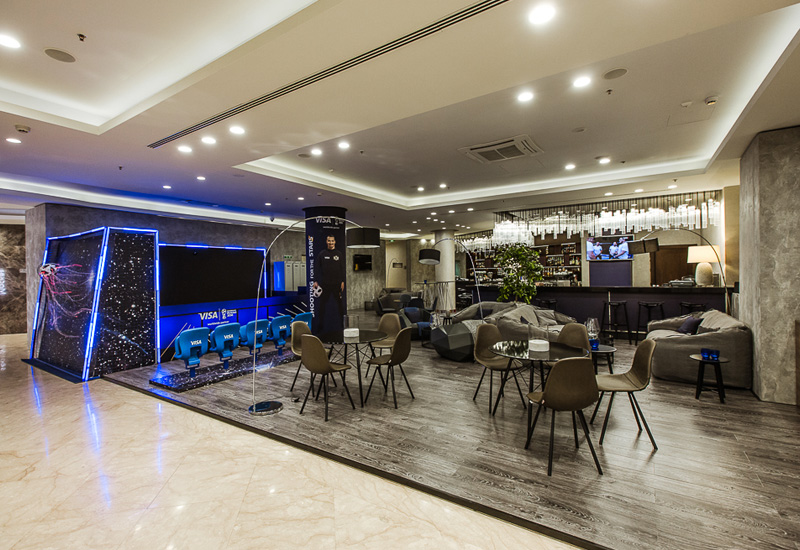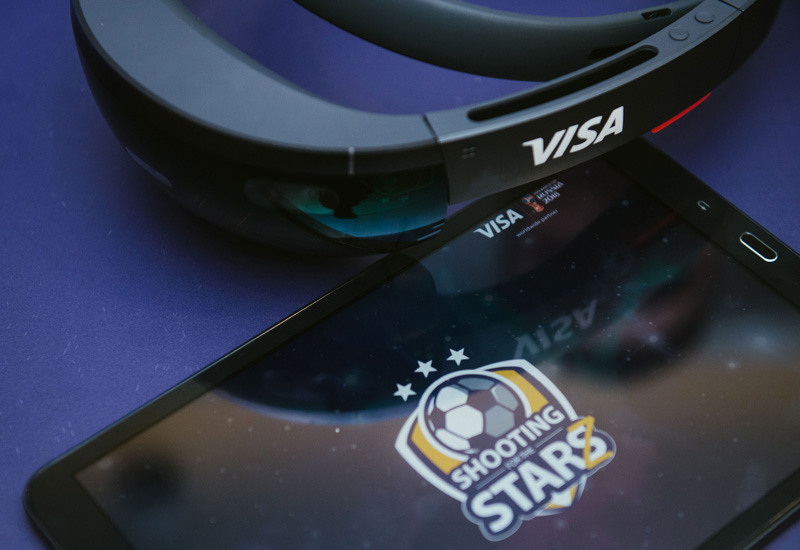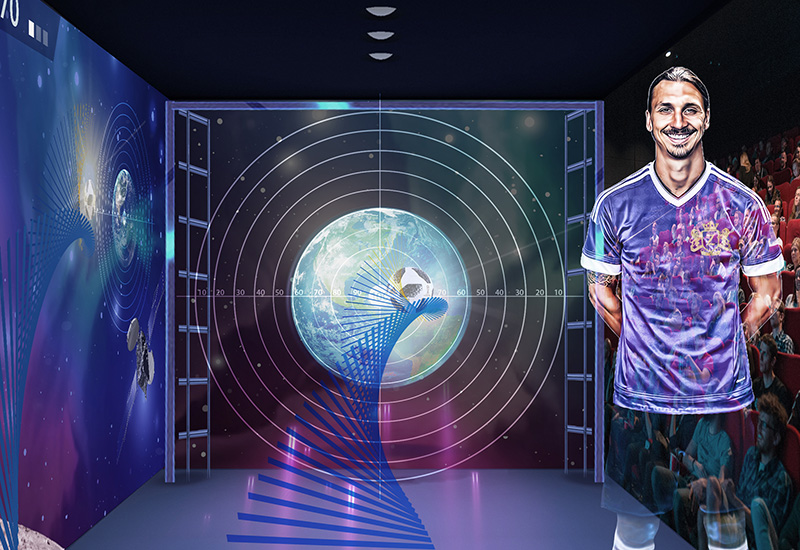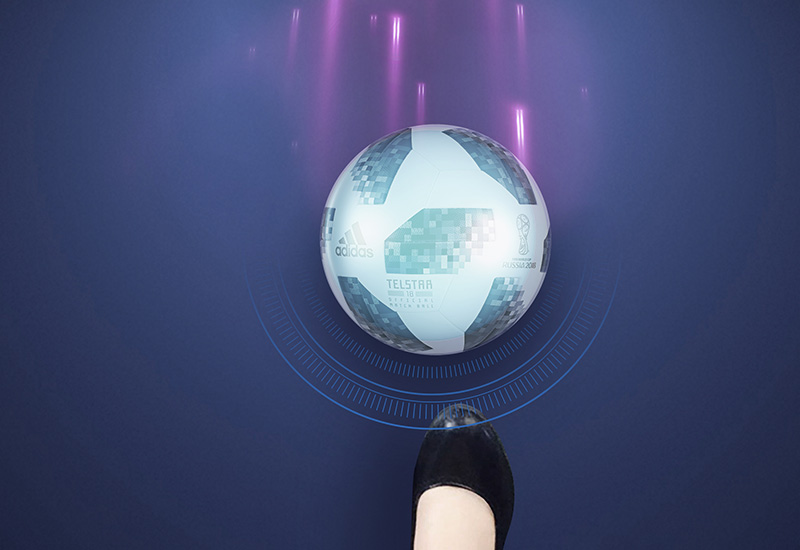 The trajectory of the ball is tracked to generate a score as the ball hits a virtual target, in the aim to win a branded Visa football.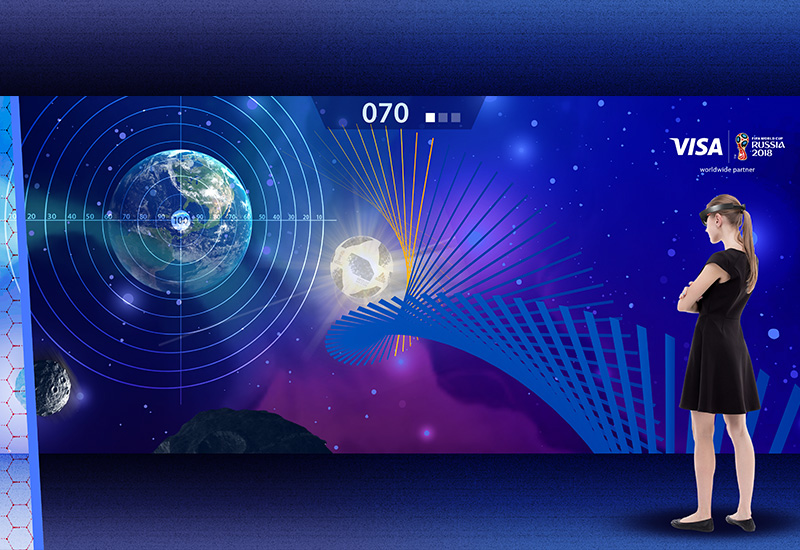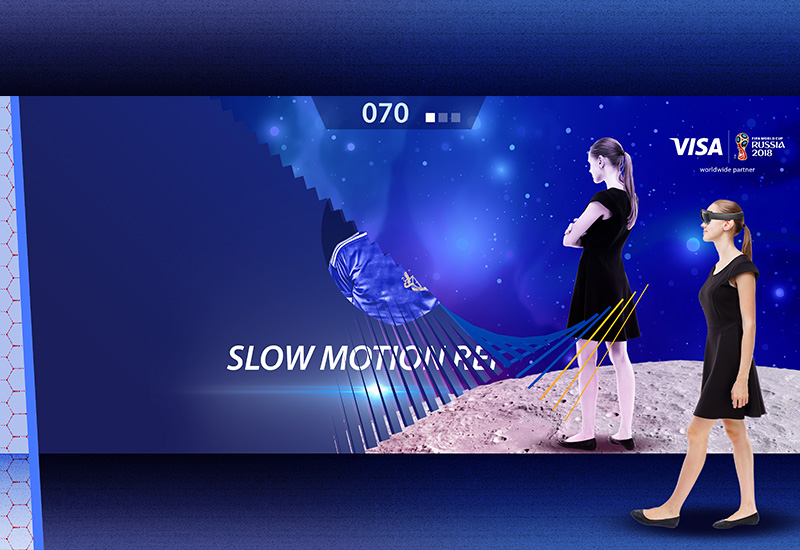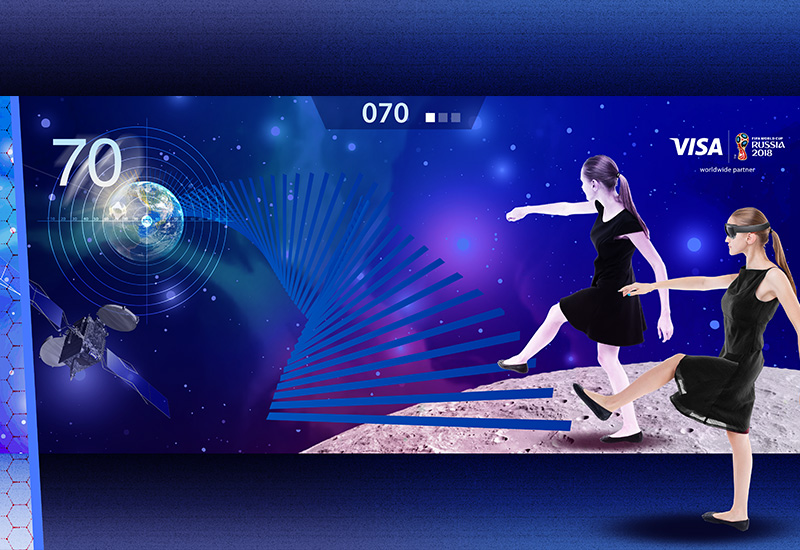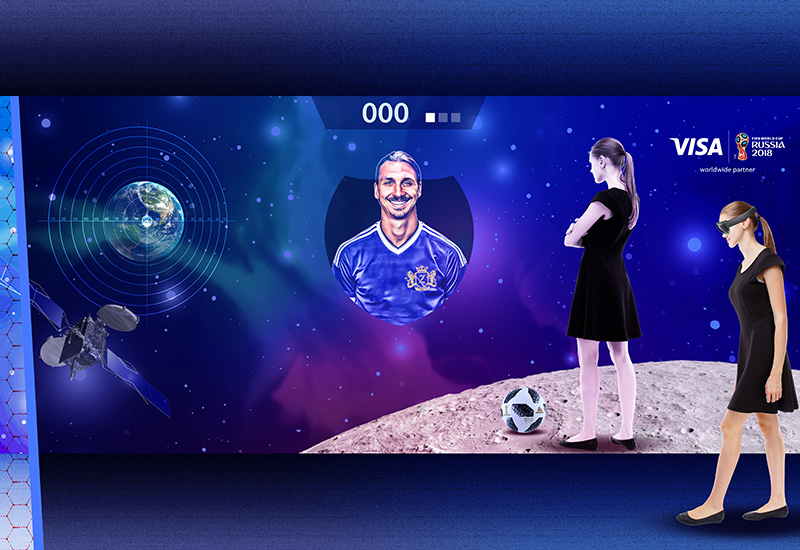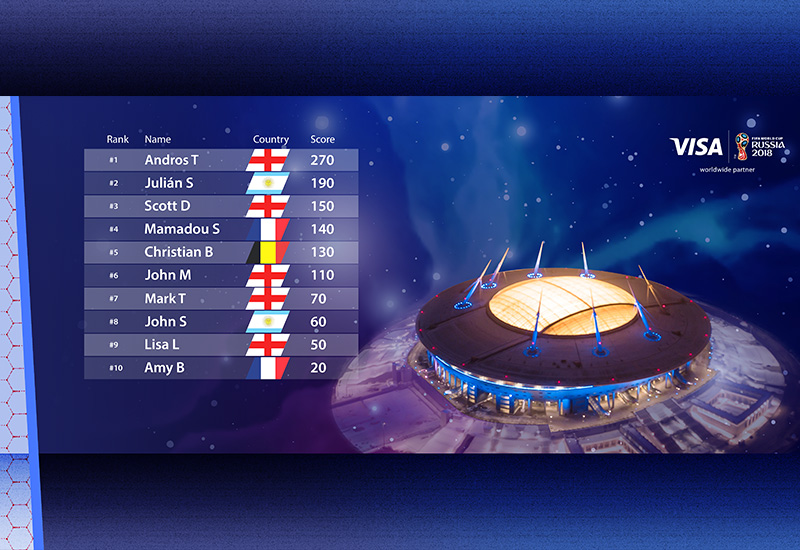 INITION developed a holographic competition called Shooting for the Starz, a stimulating activity that would bring fans closer to some of their football heroes. Visitors had the chance to kick an augmented reality football around while being coached by famous football star Zlatan Ibrahimović, the face of Visa's campaign.