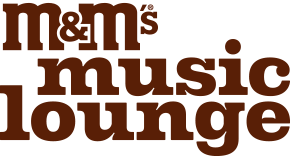 A colourful, inclusive space for fans to celebrate their best festival self! M&M celebrates the unique personality of every fan by tapping into the character archetypes of each M&M – showcasing that no matter how different we all may be, we can still come together to rally around what we love: music & fun!
In conjunction with this physical experience, Mars wanted to invite shoppers the opportunity to experience the physical space virtually on their mobile devices. A colourful, playful experience that incorporates the visual aesthetics of the M&M festival lounge, but also actively elevates the sense of inclusion for users where anyone can share their love for music, spread sweetness, and celebrate others.
UX Design
Early ideation of the user experience. Exploring and developing the potential content, interactions and user journey.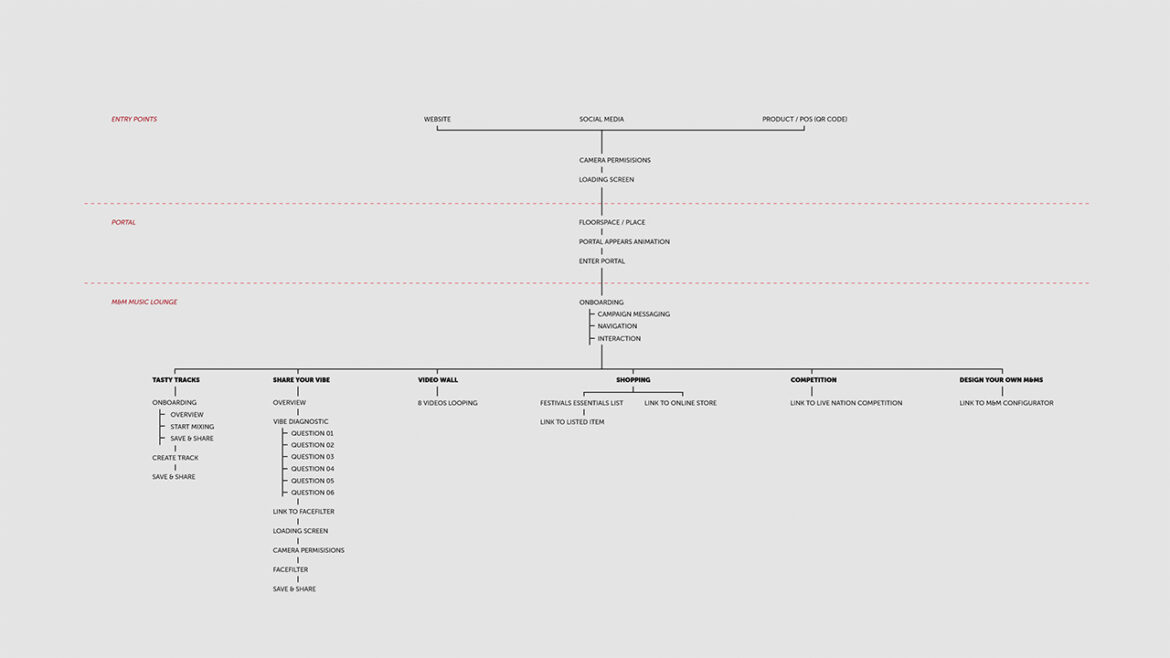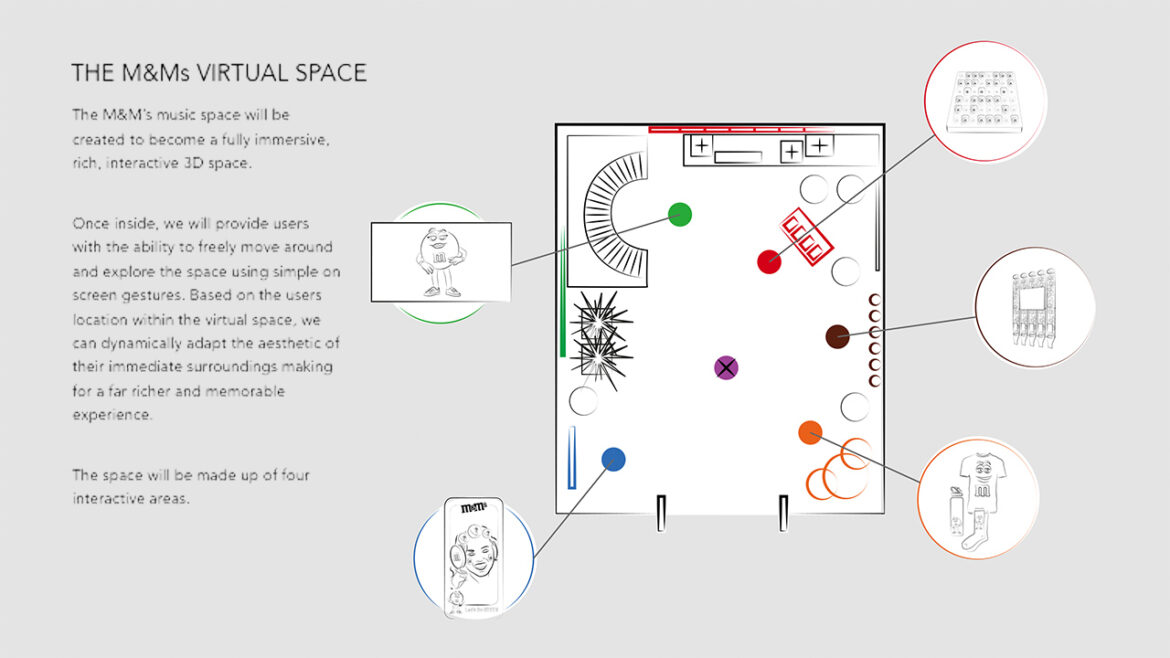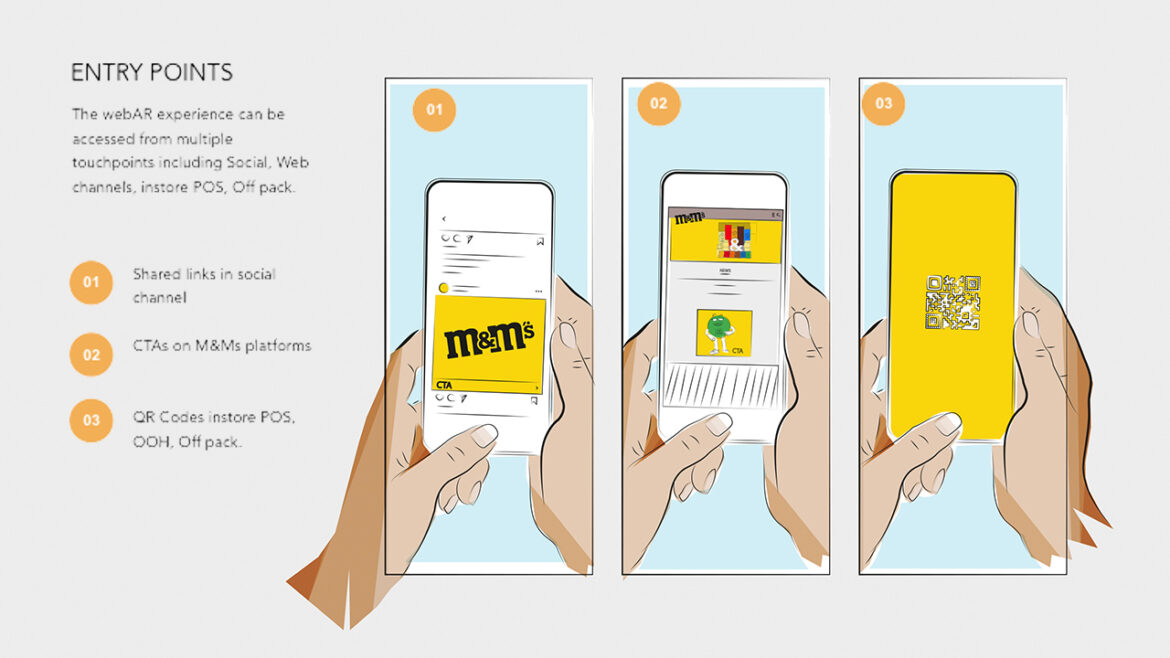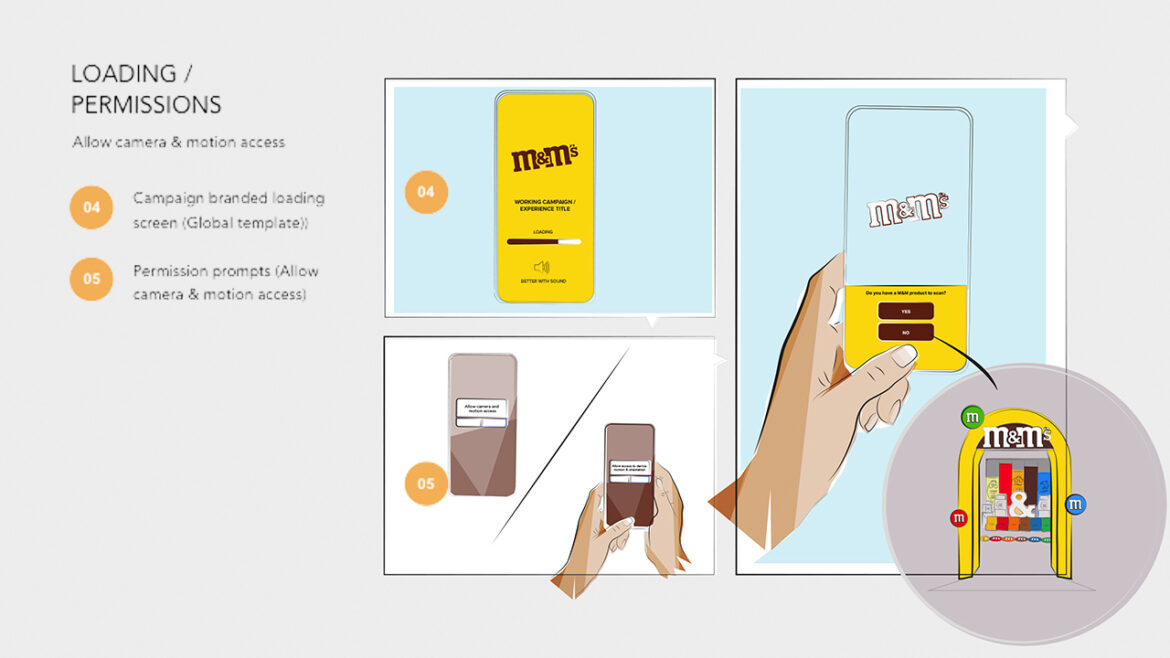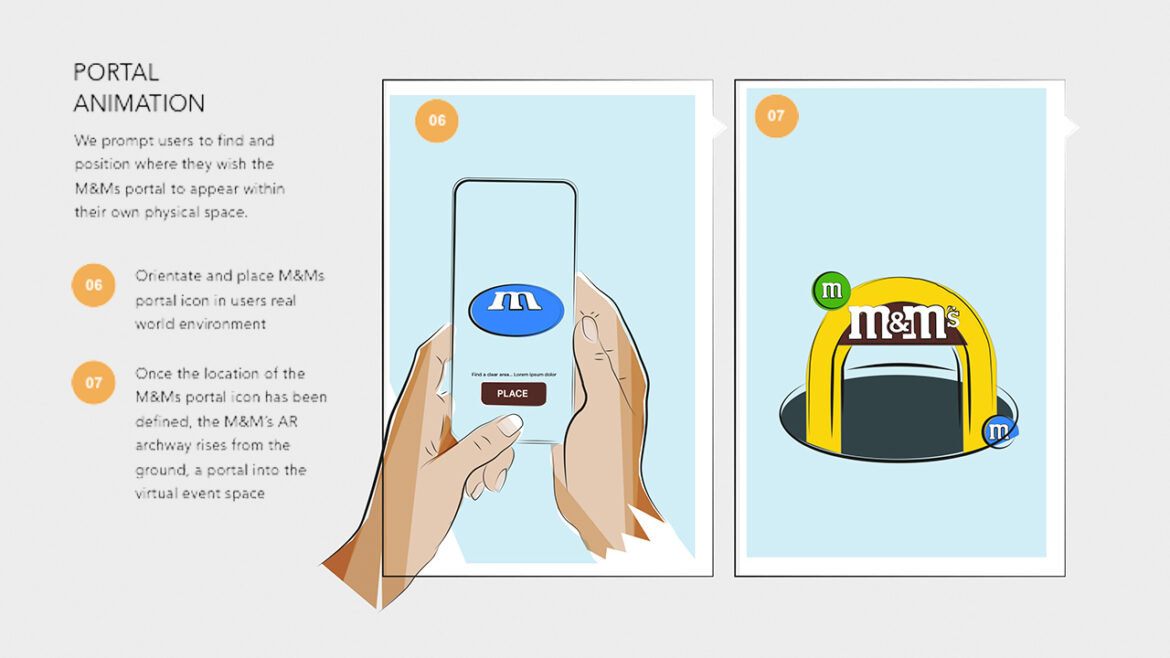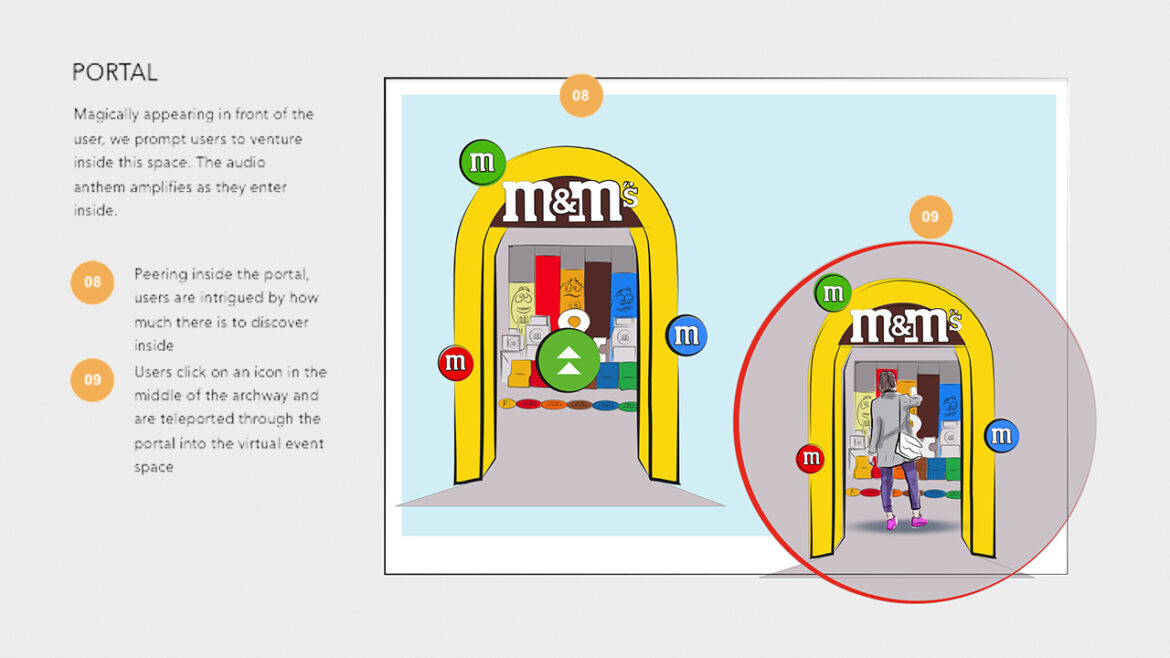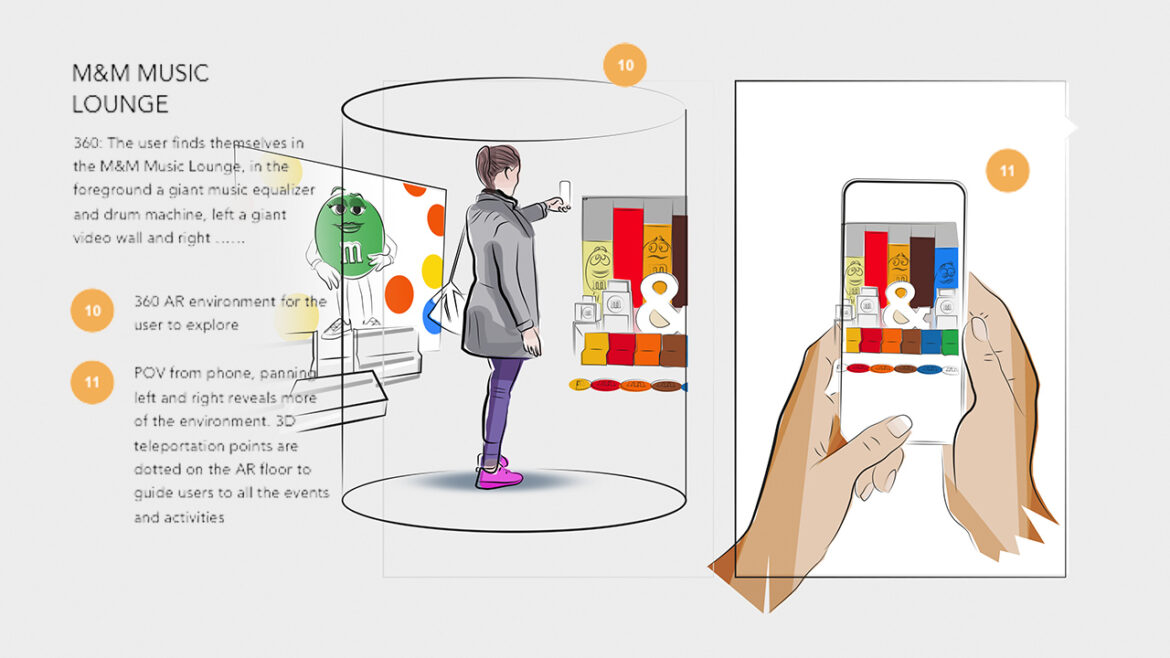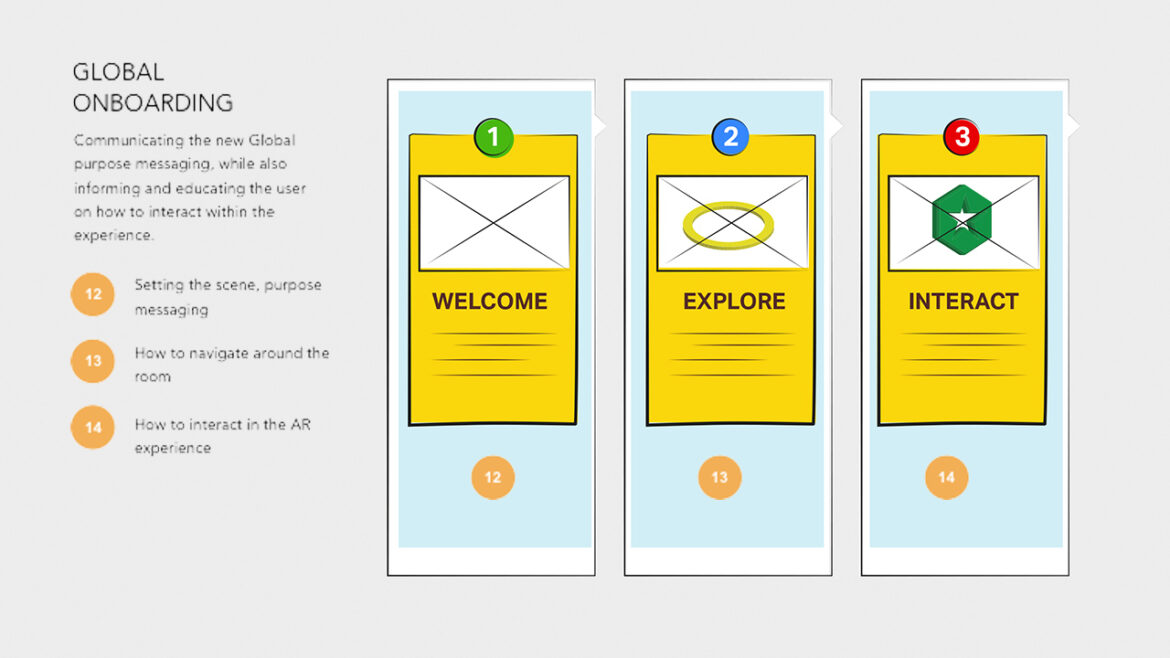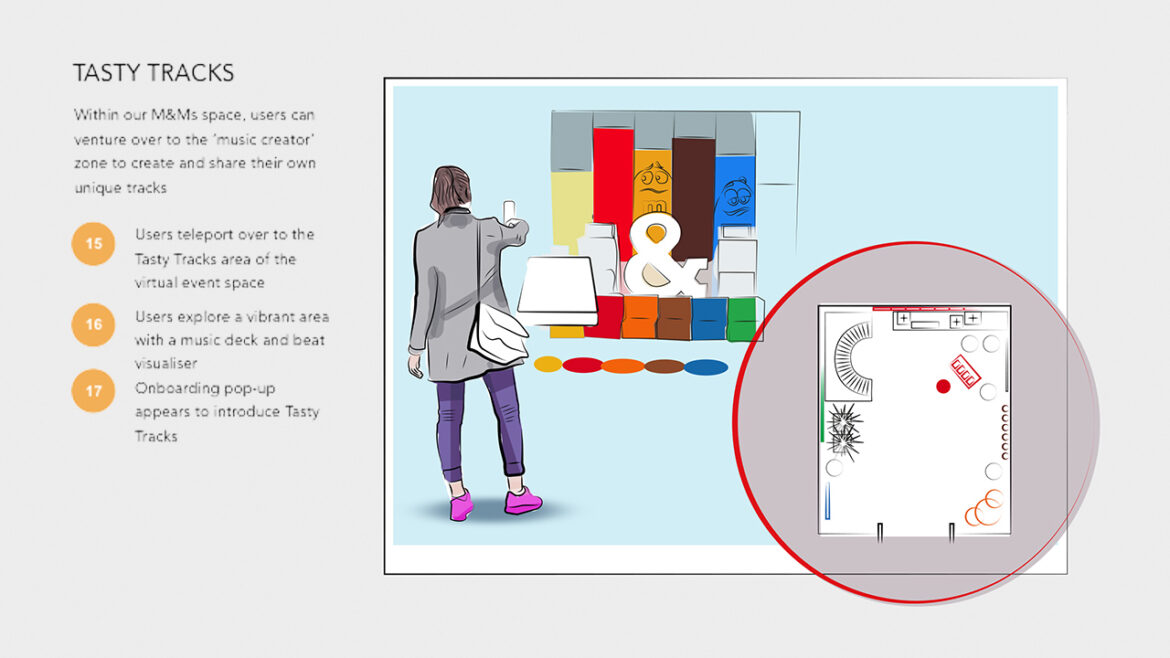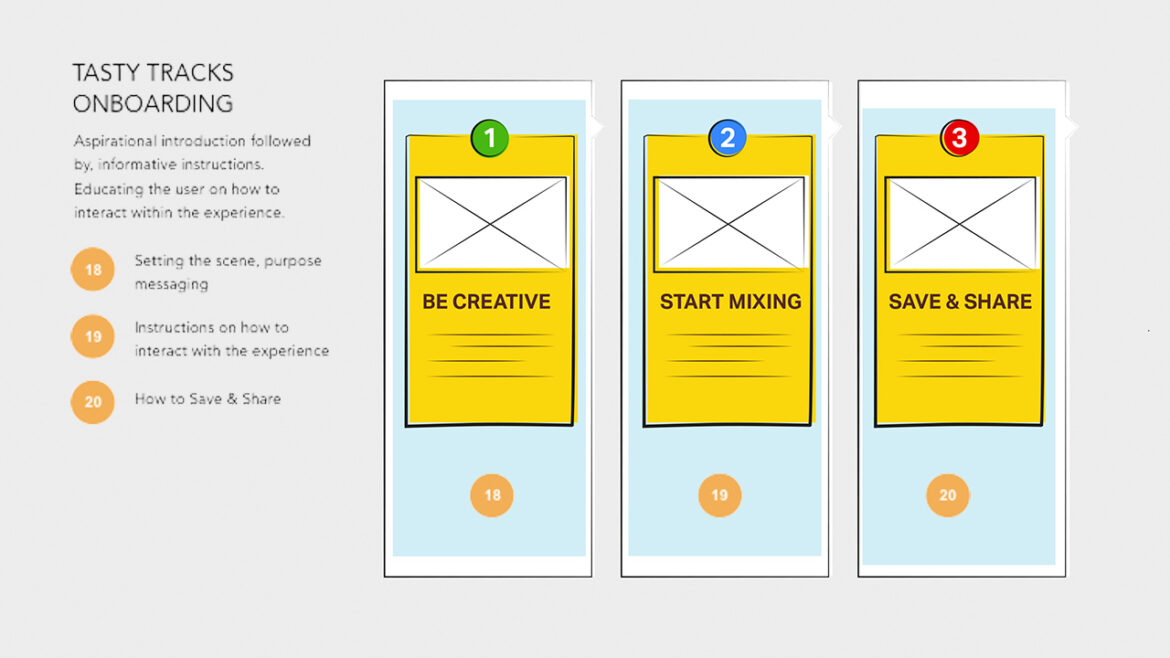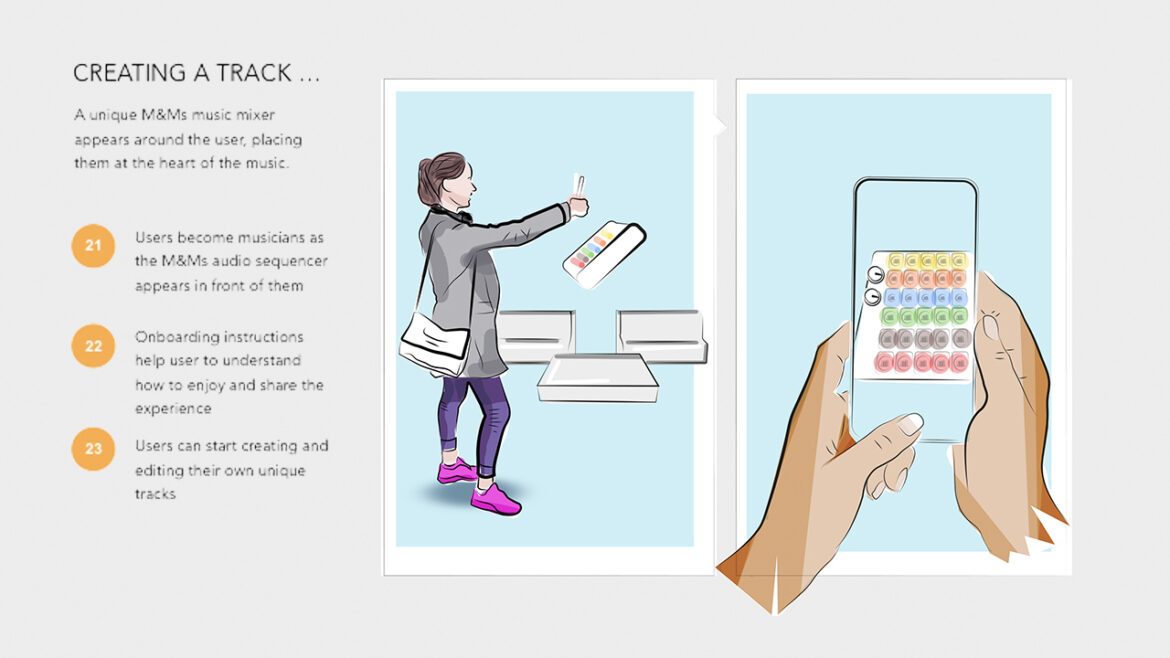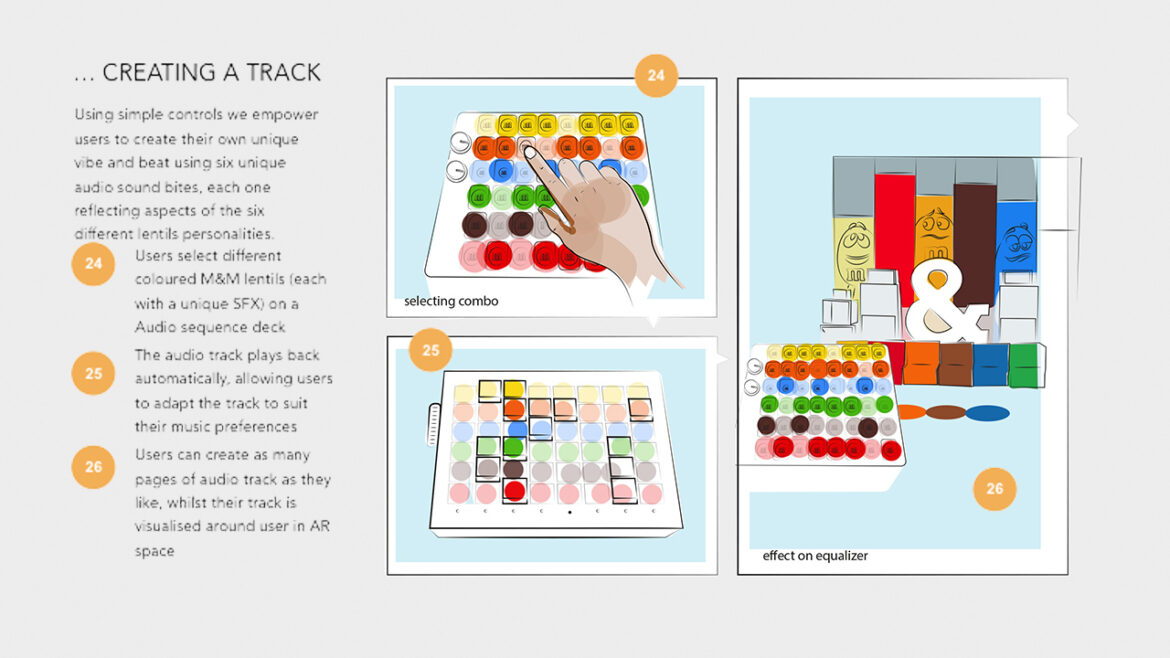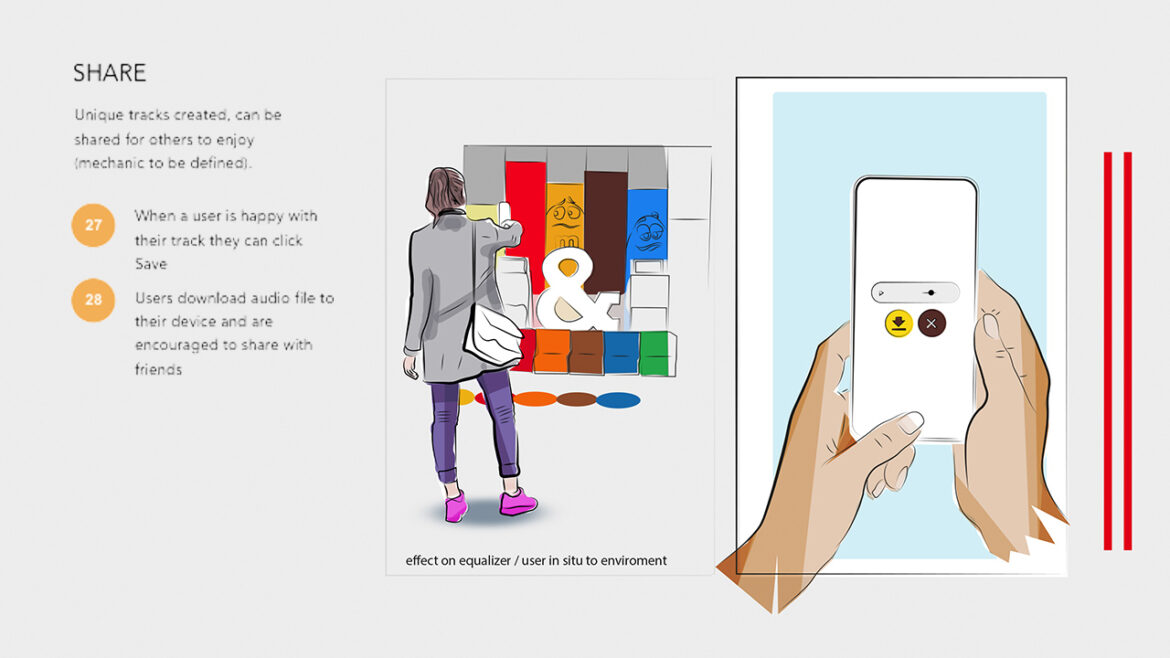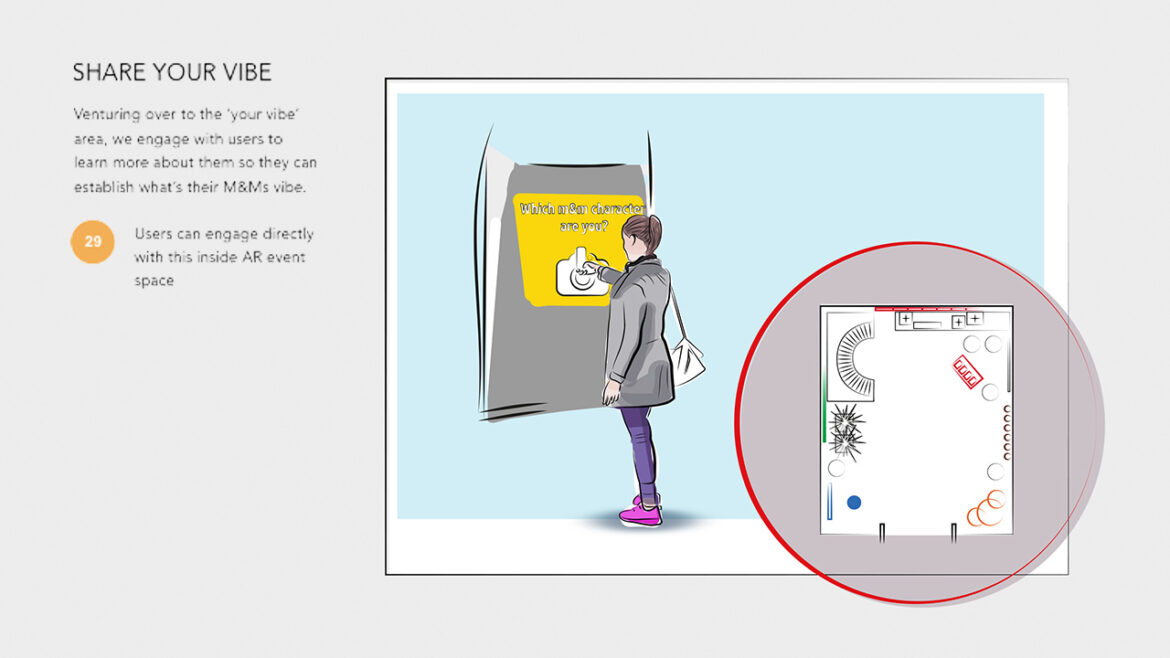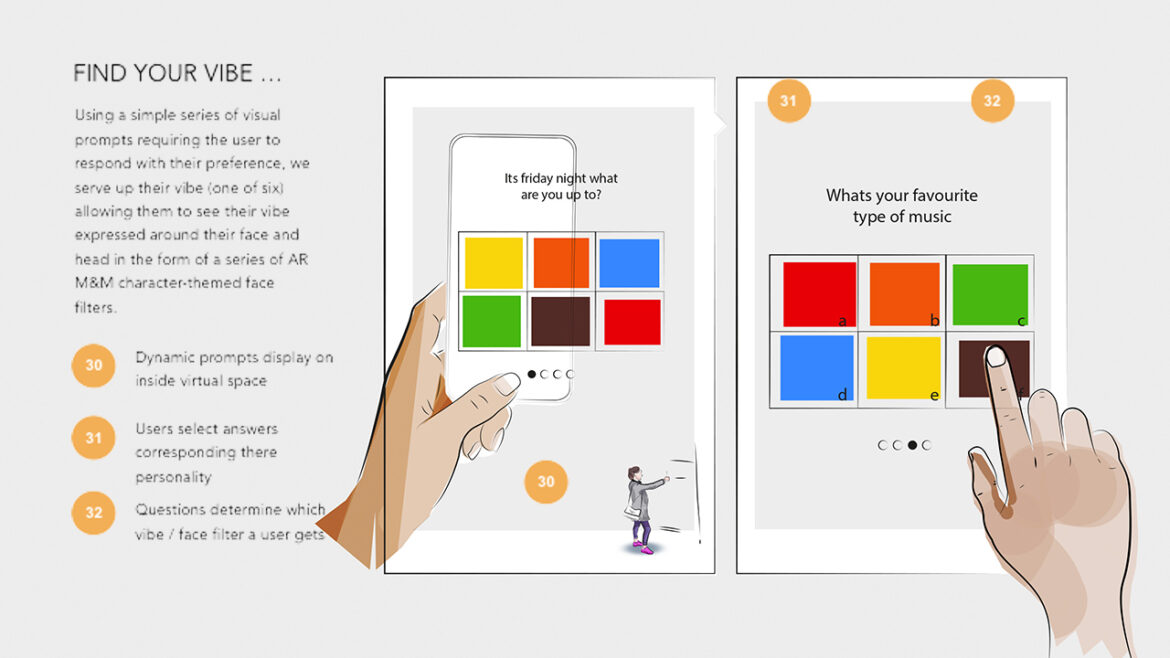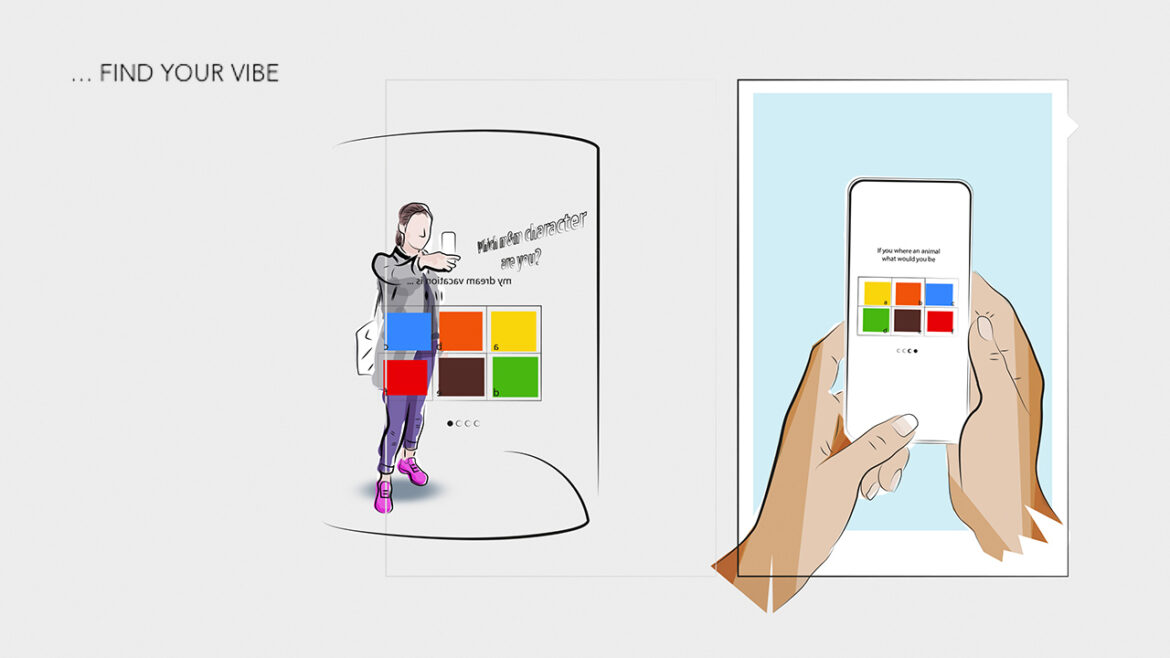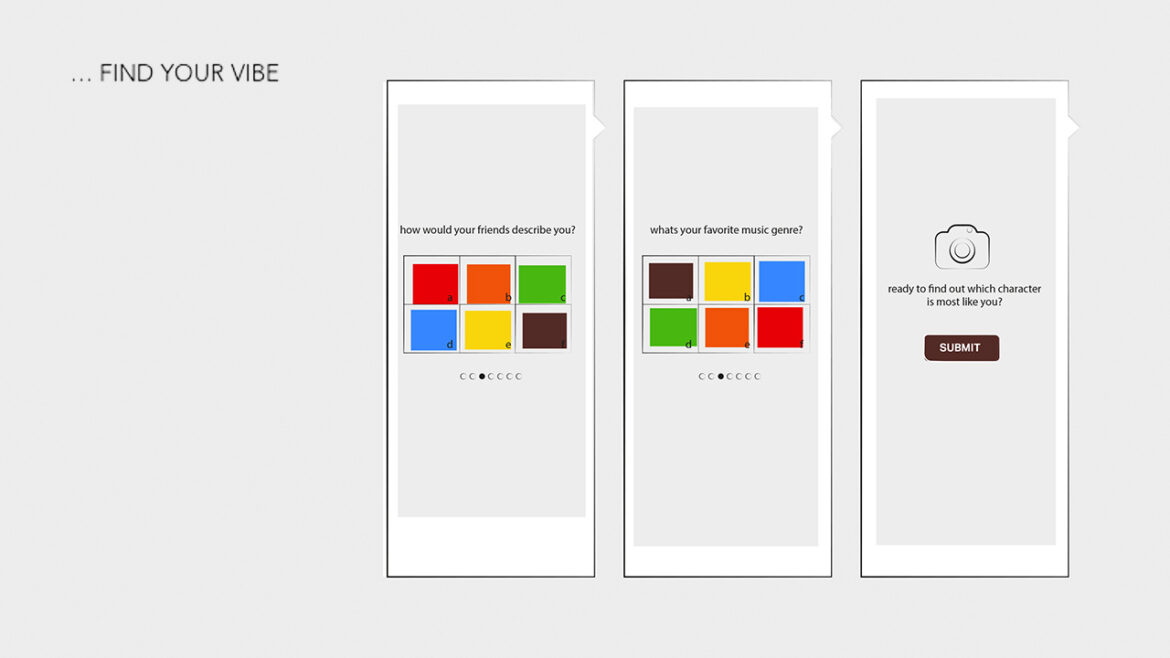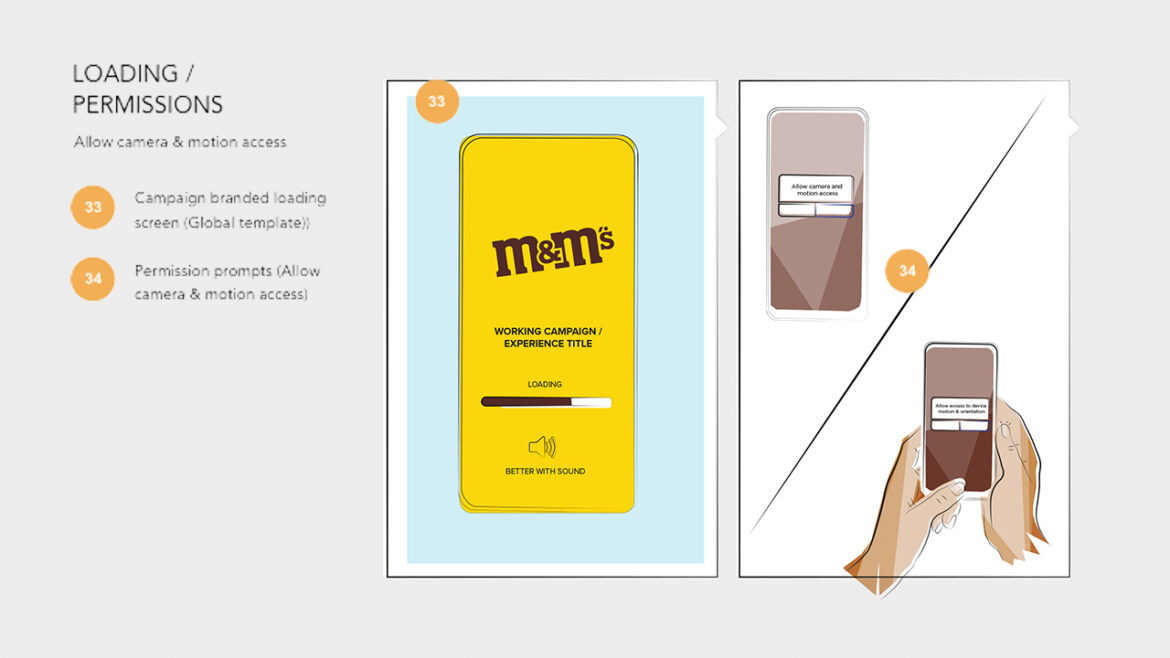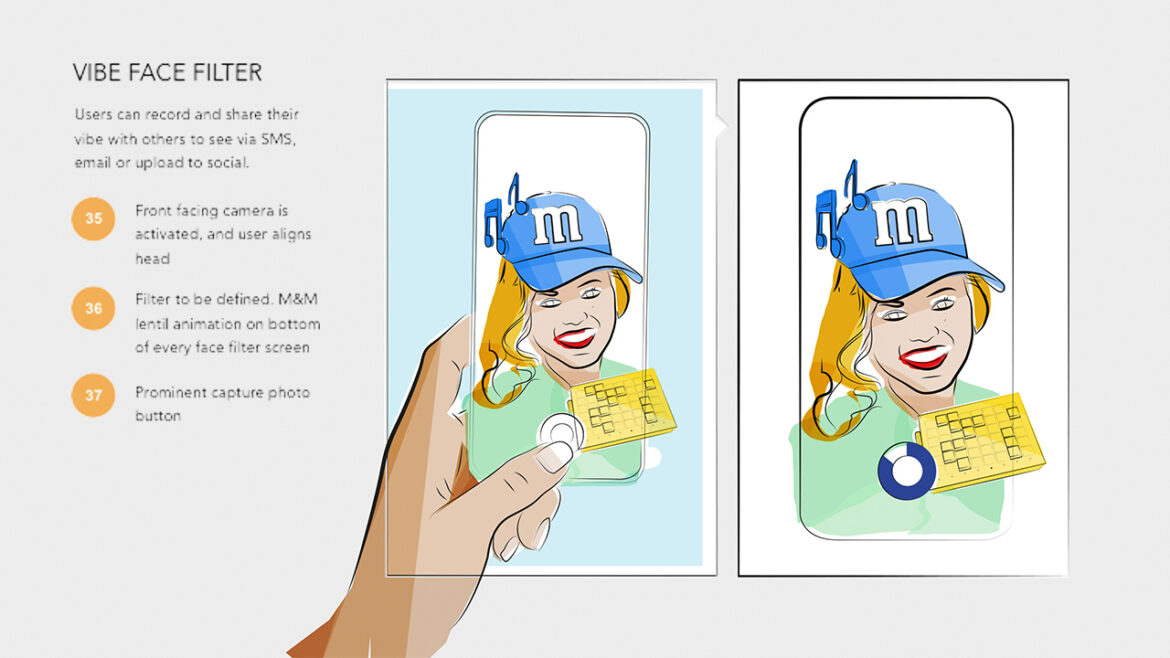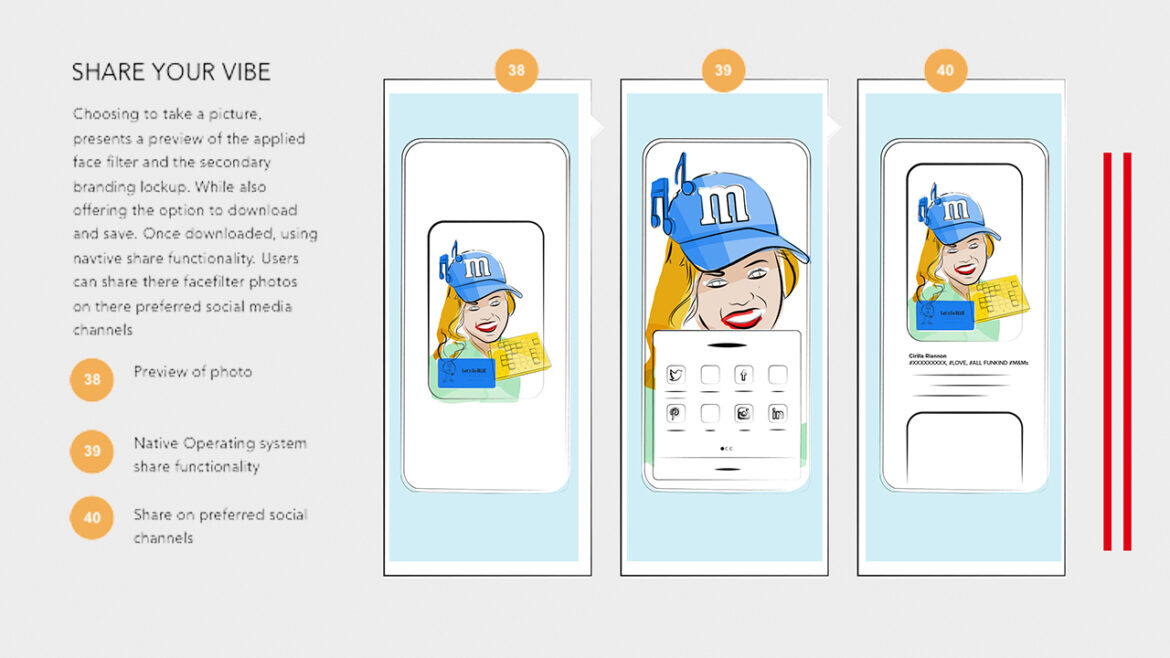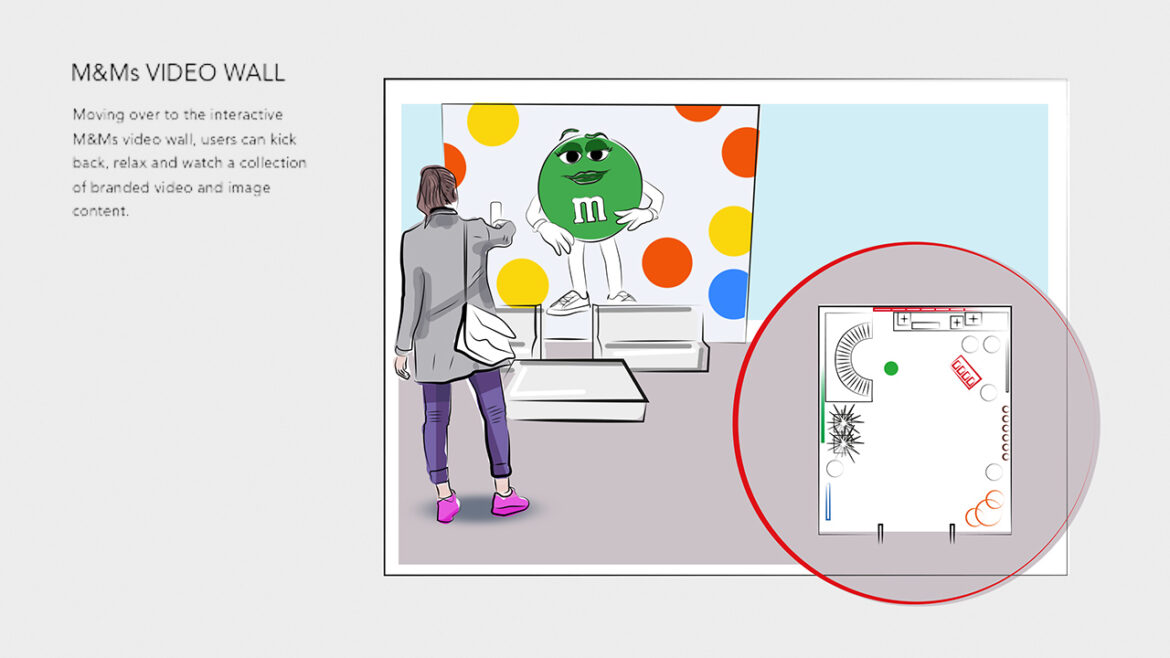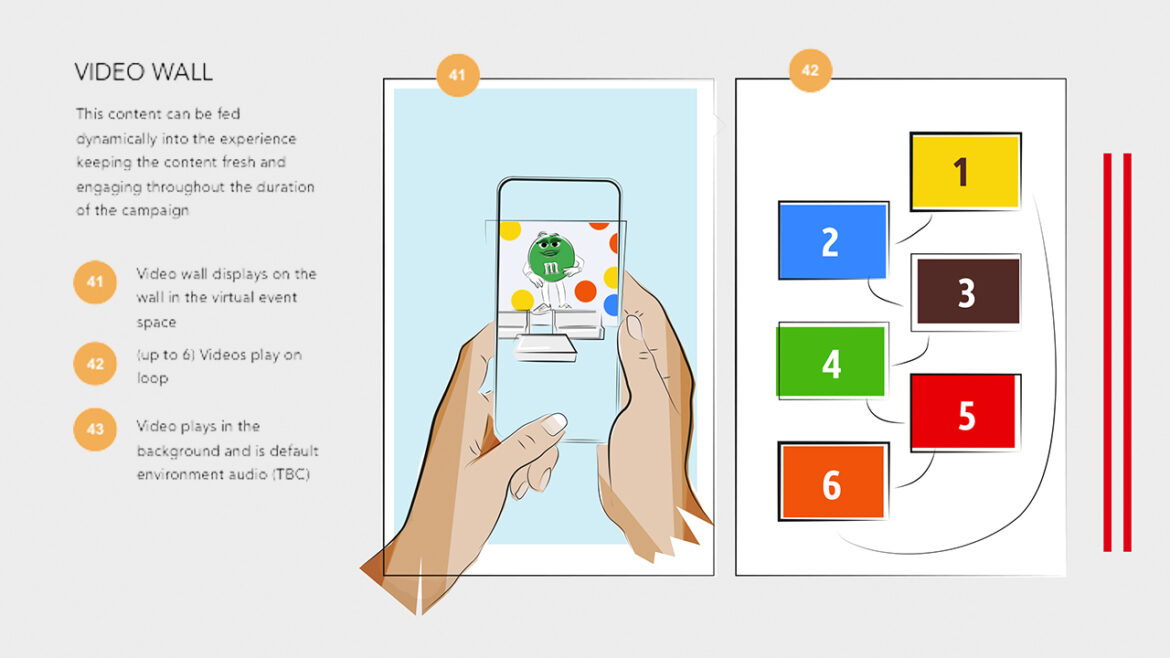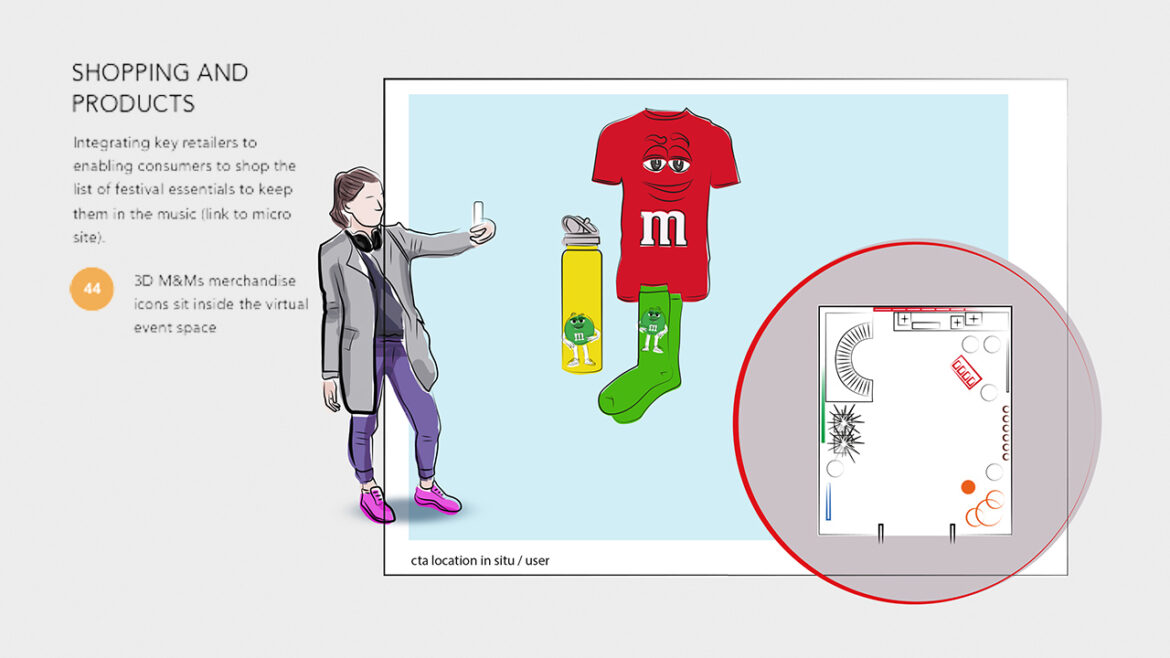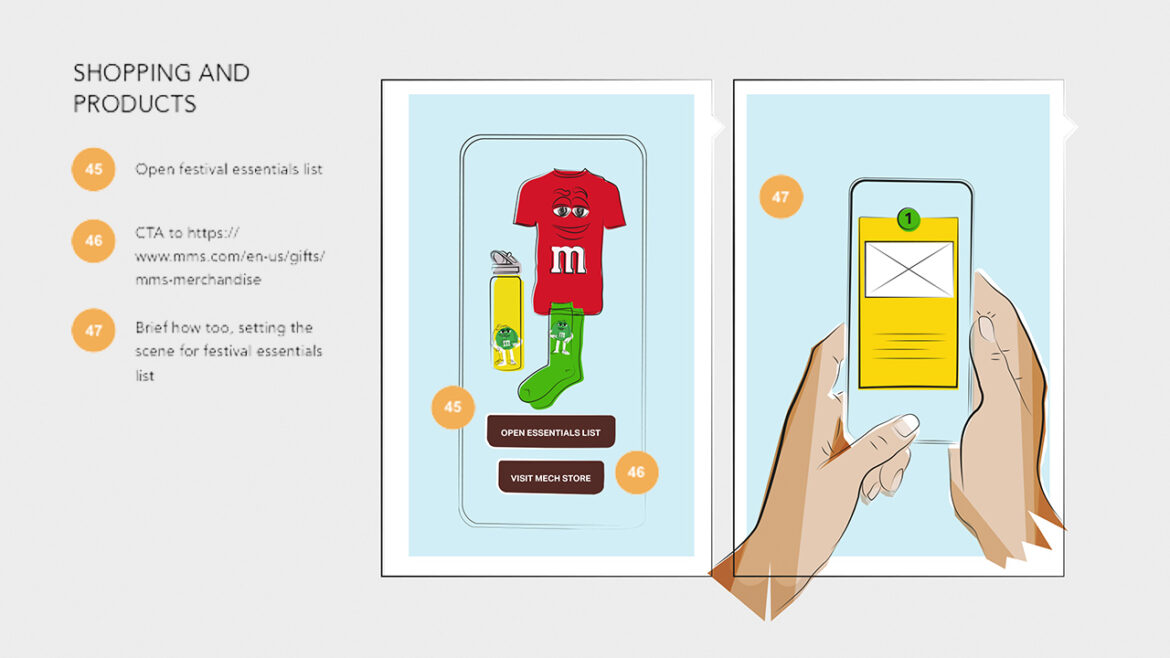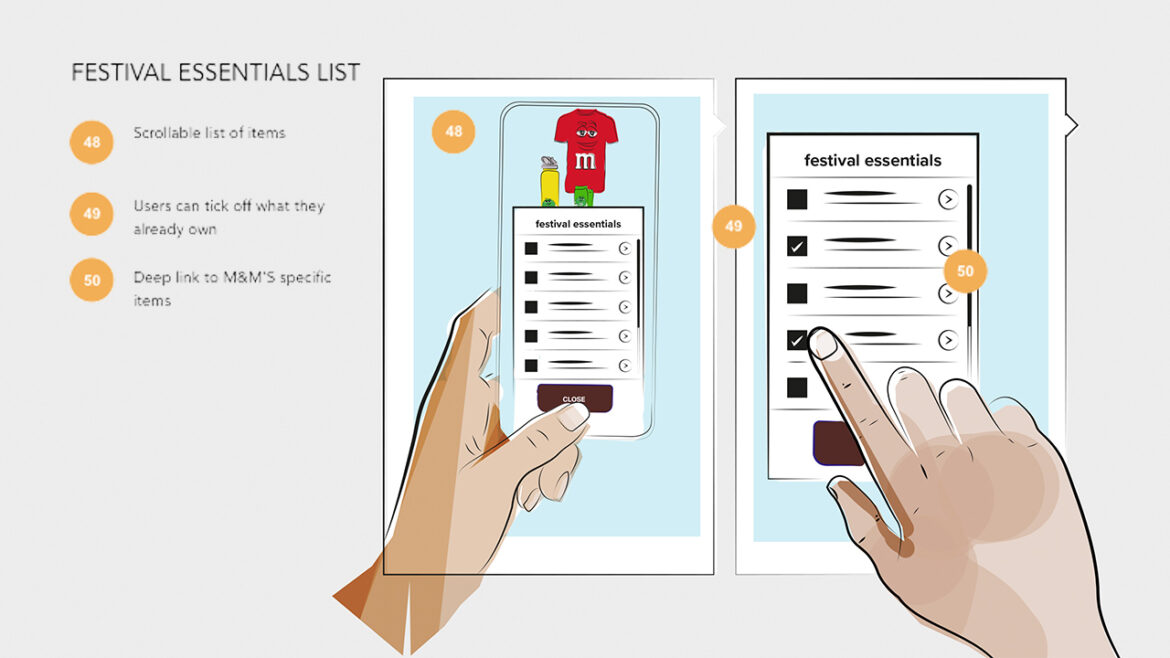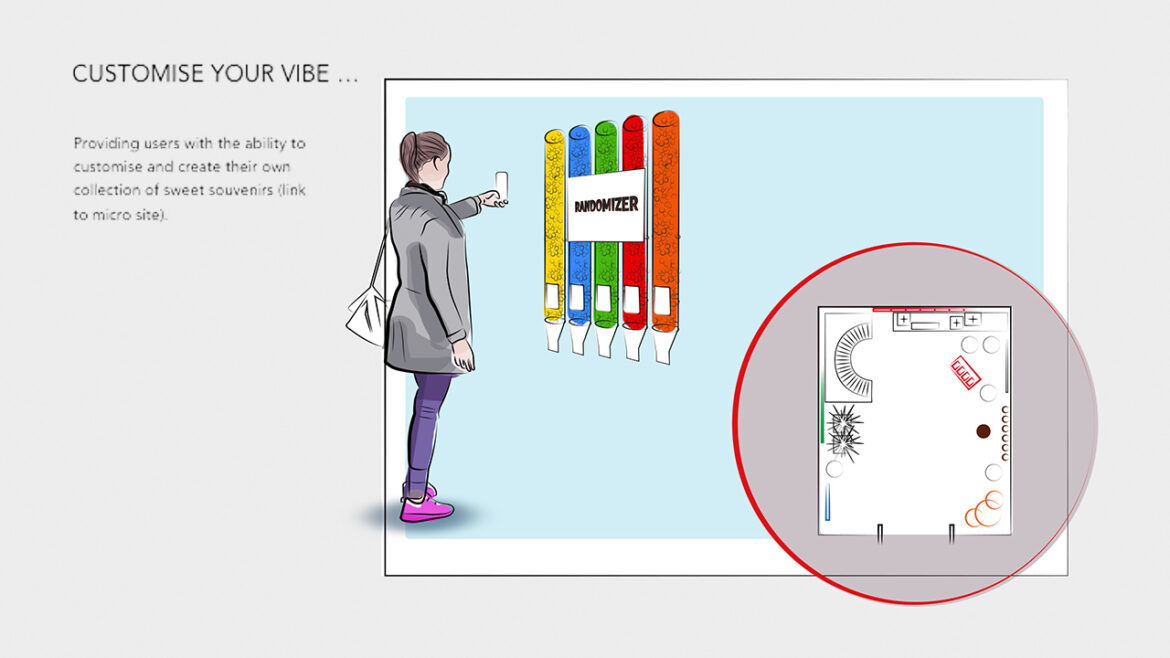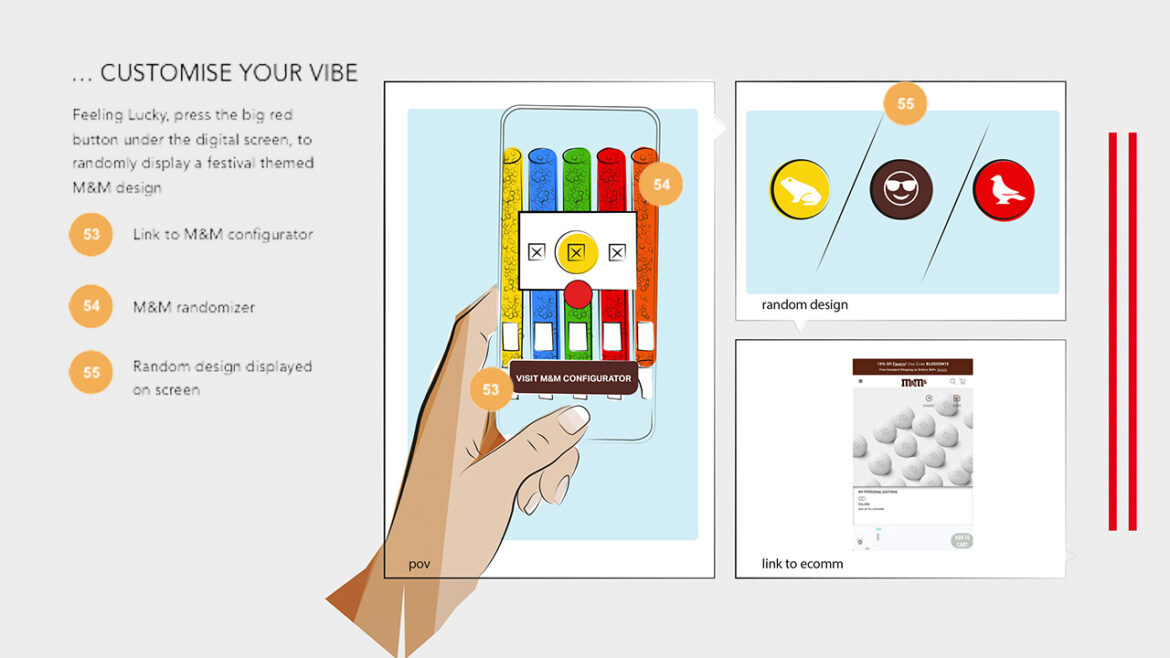 UI Design
Finalising the principles of the user interface and accompanying 3D assets for the experience.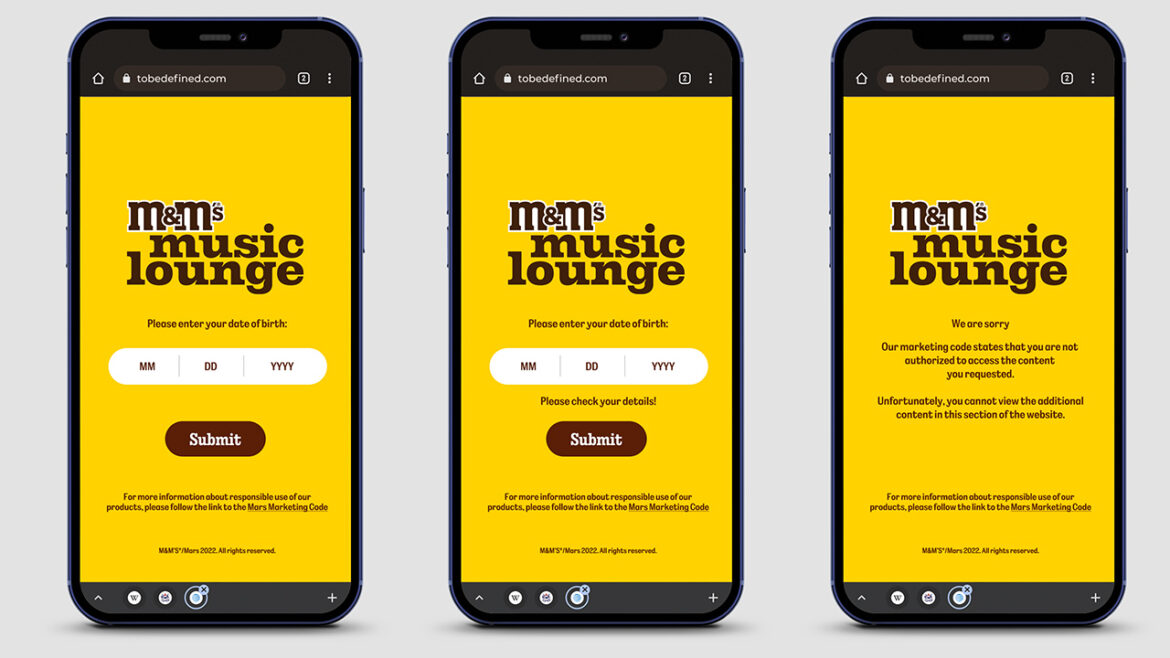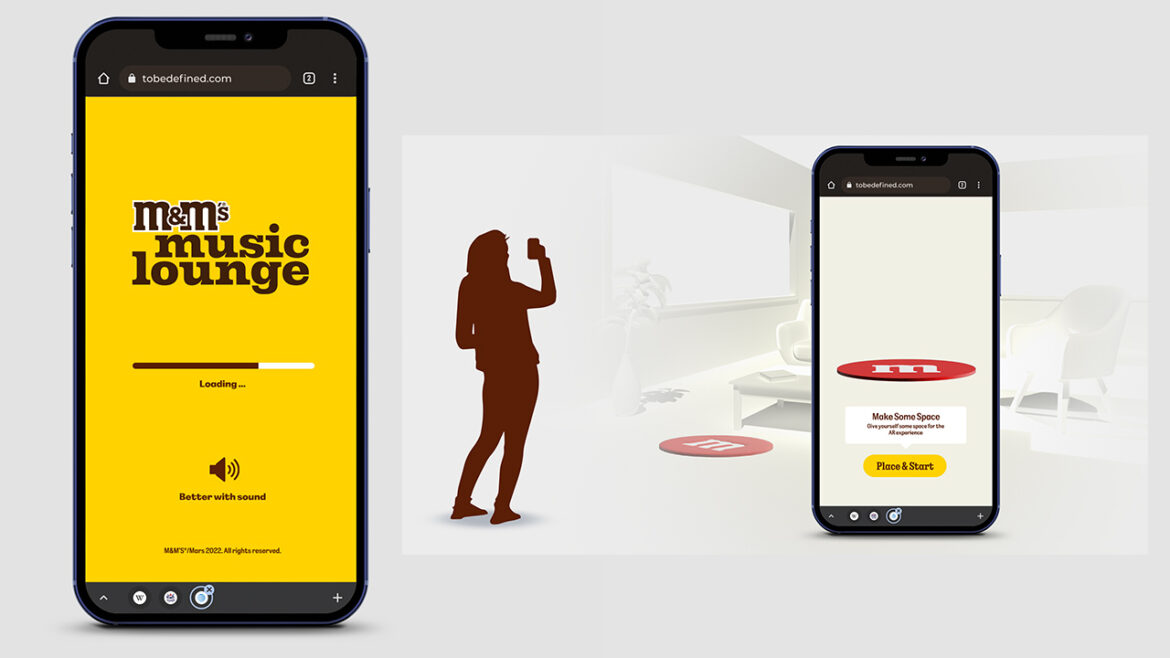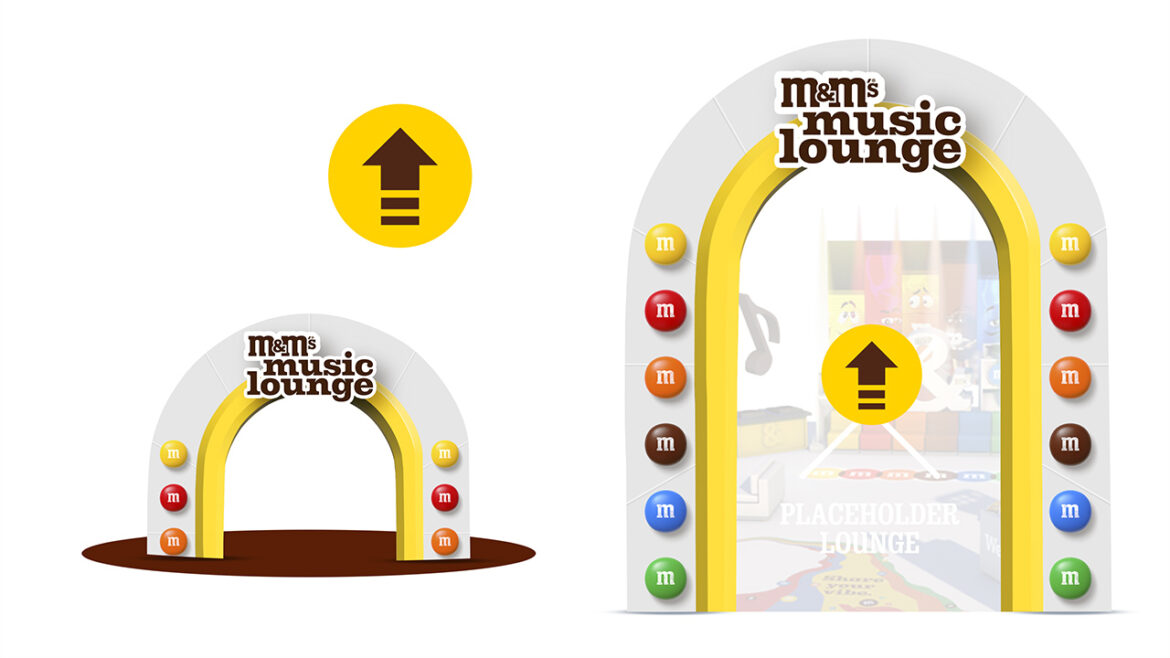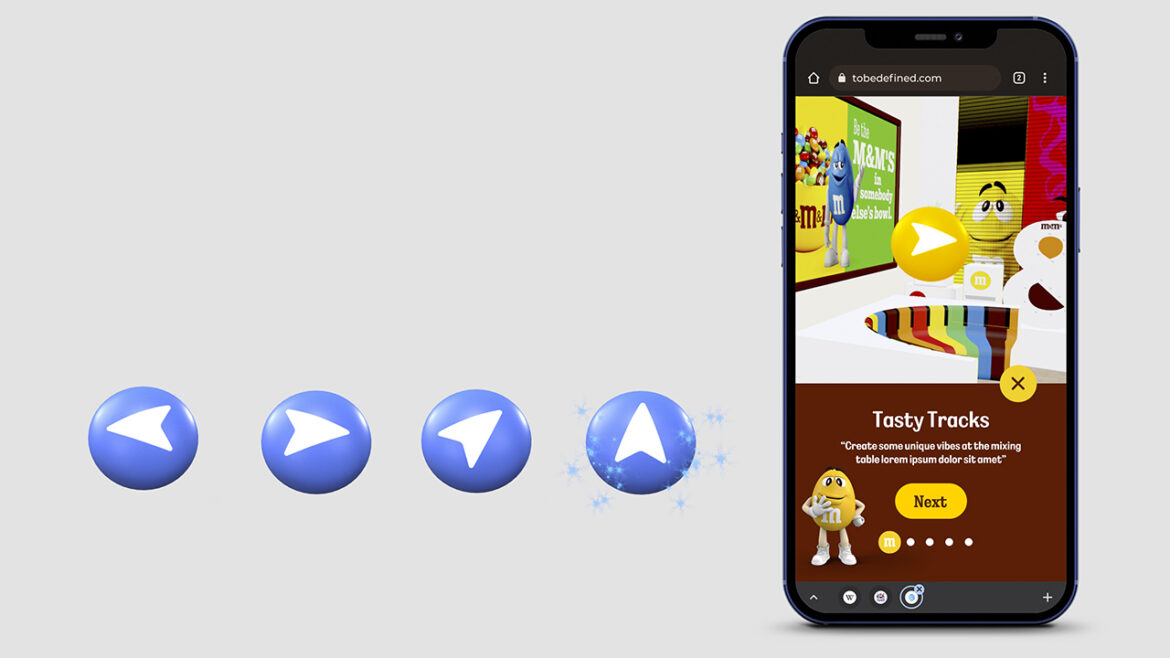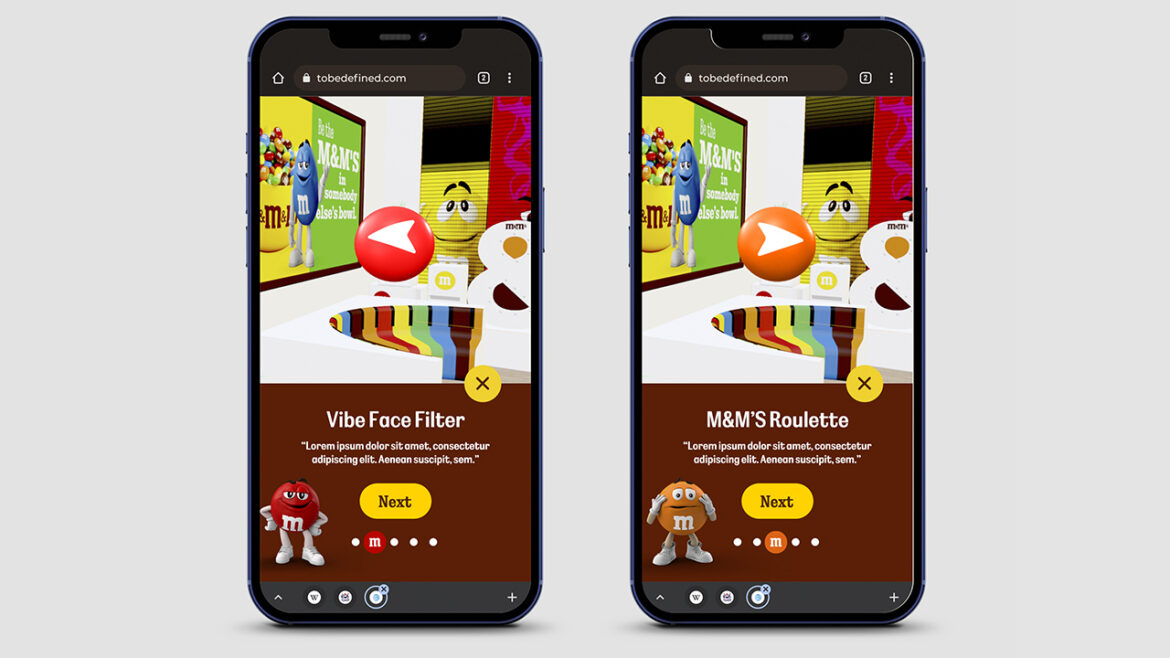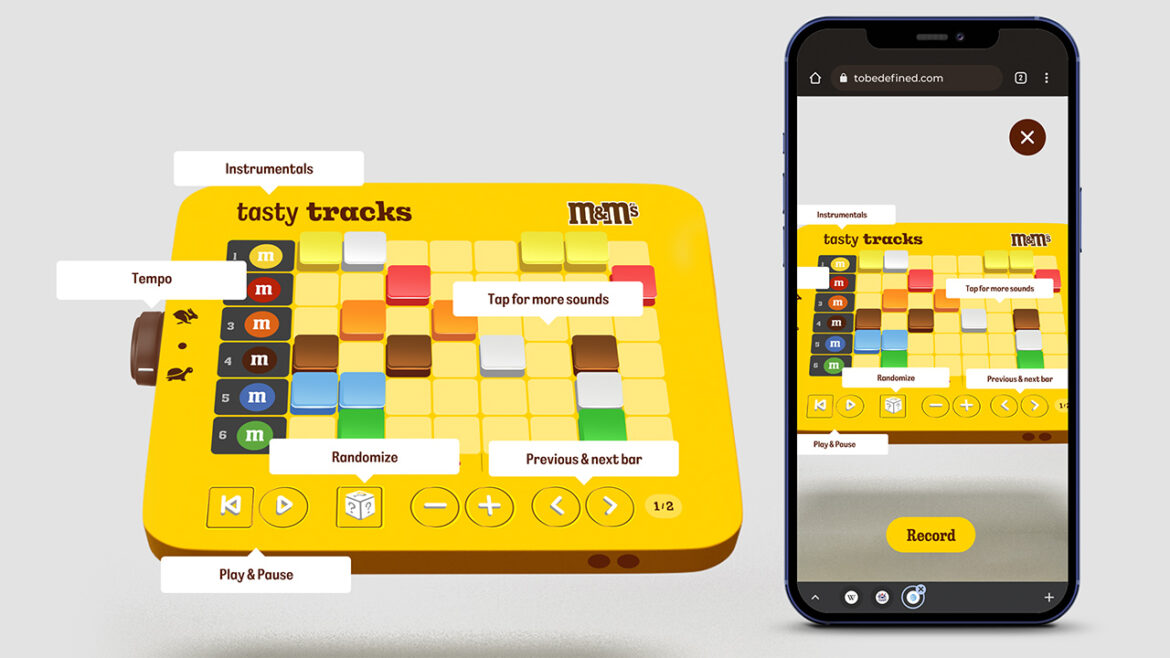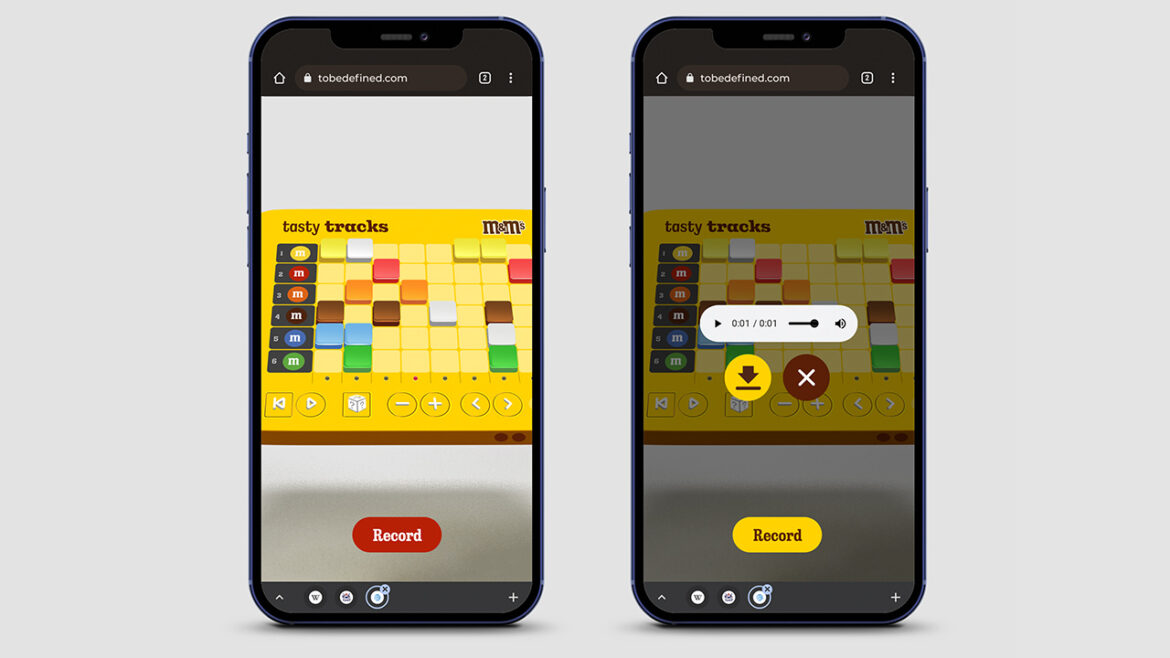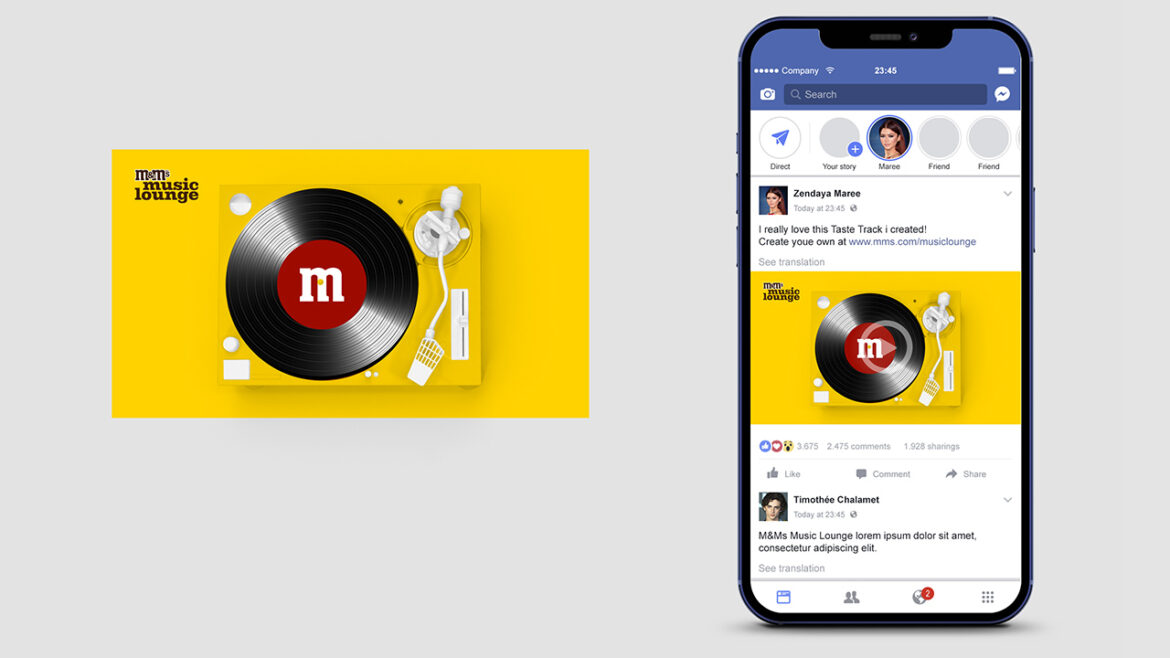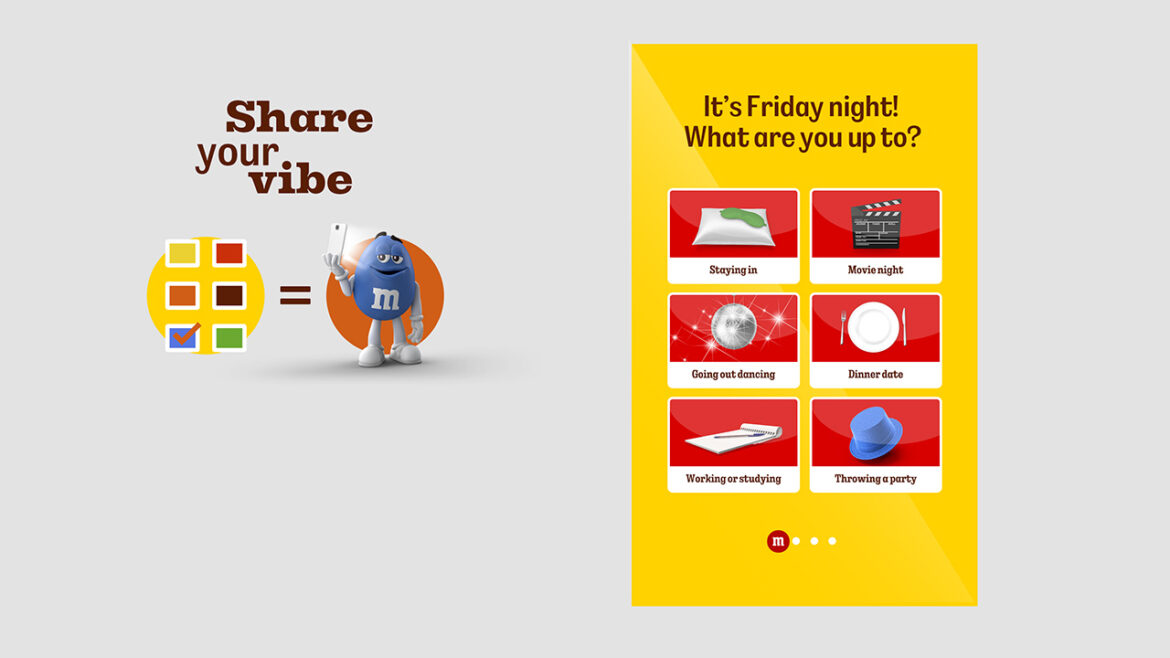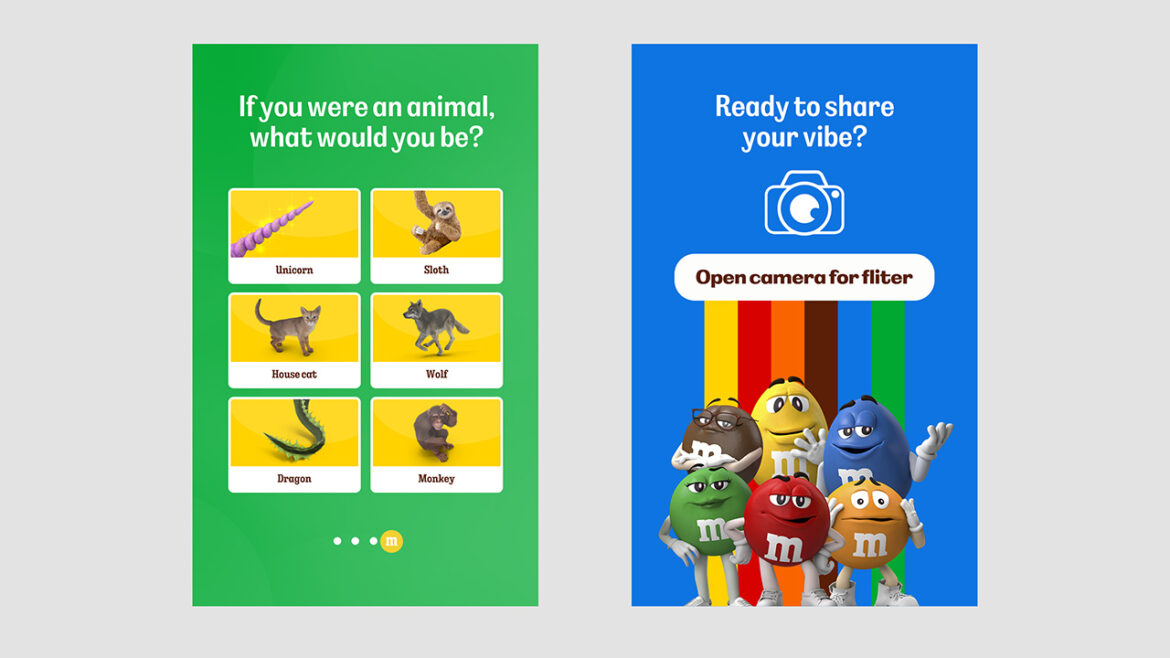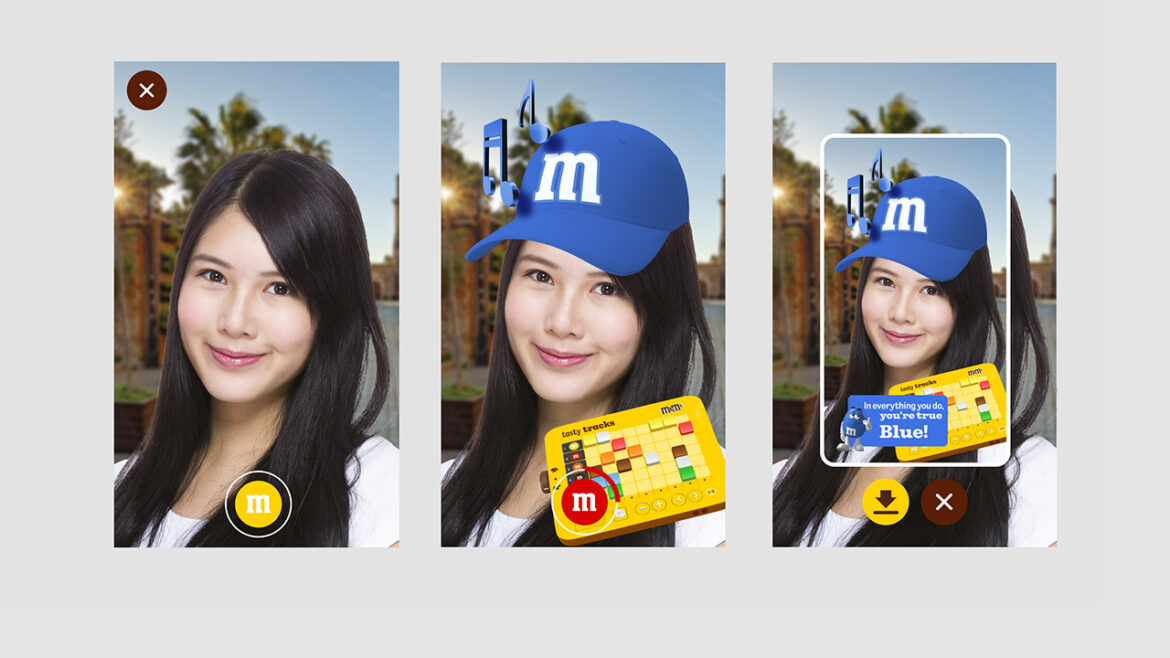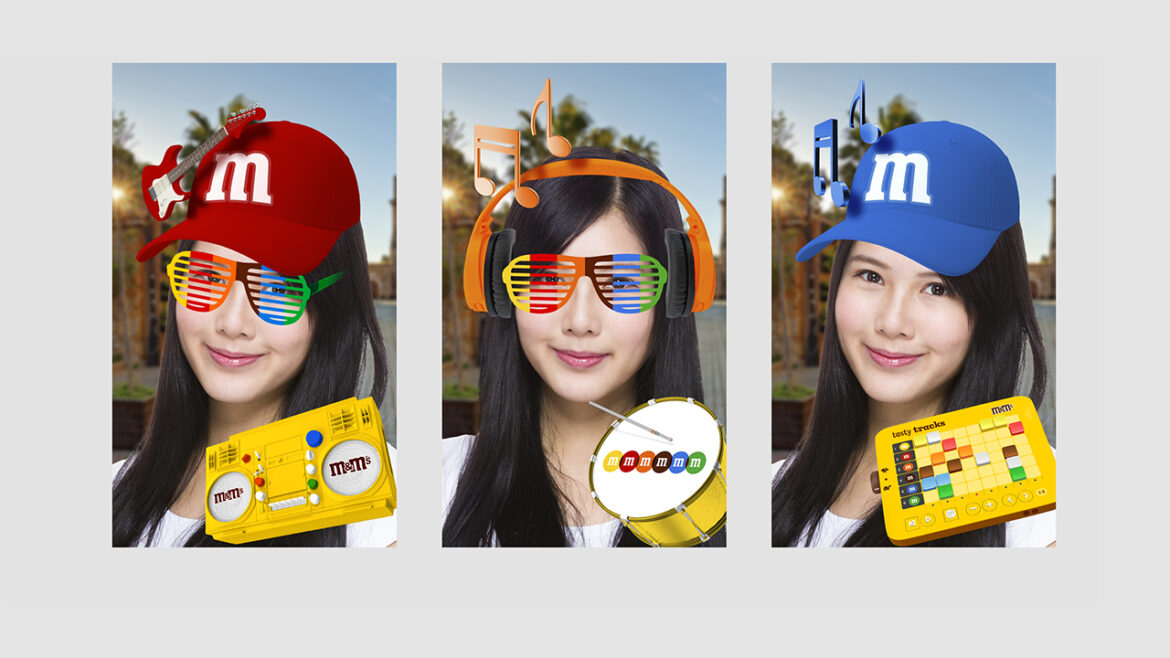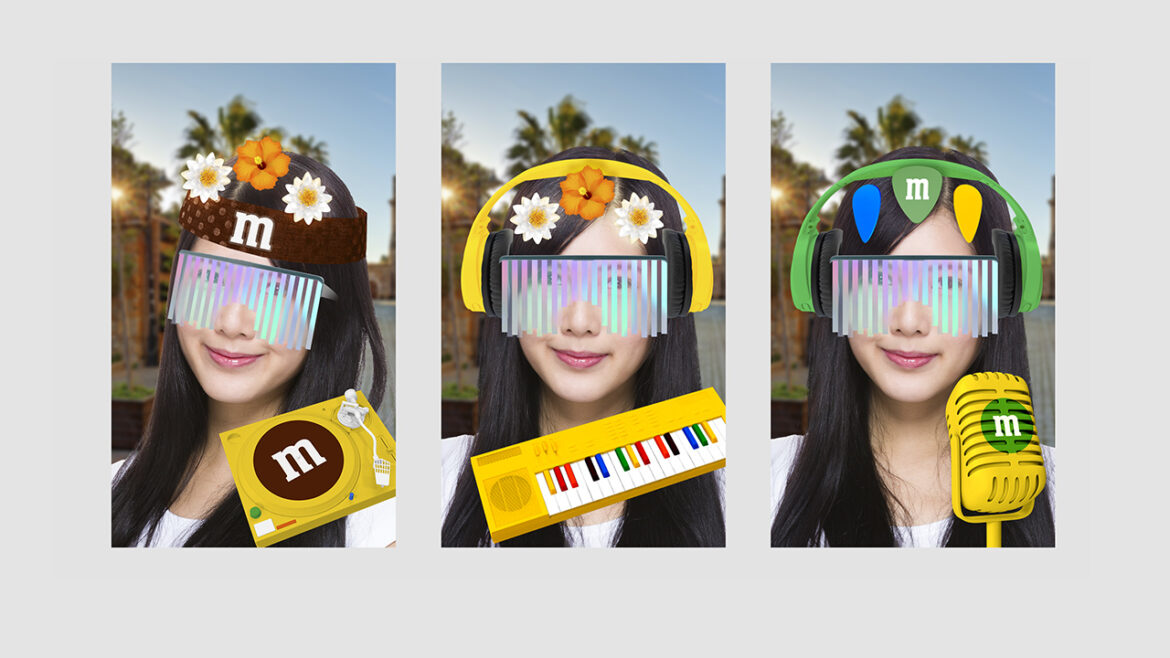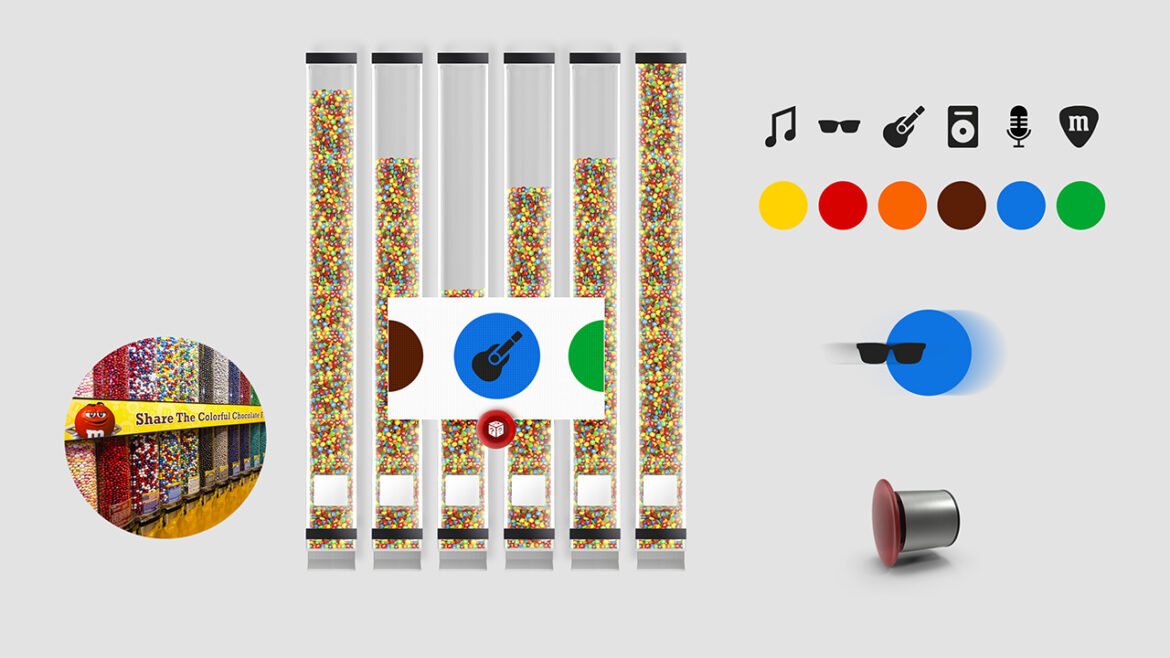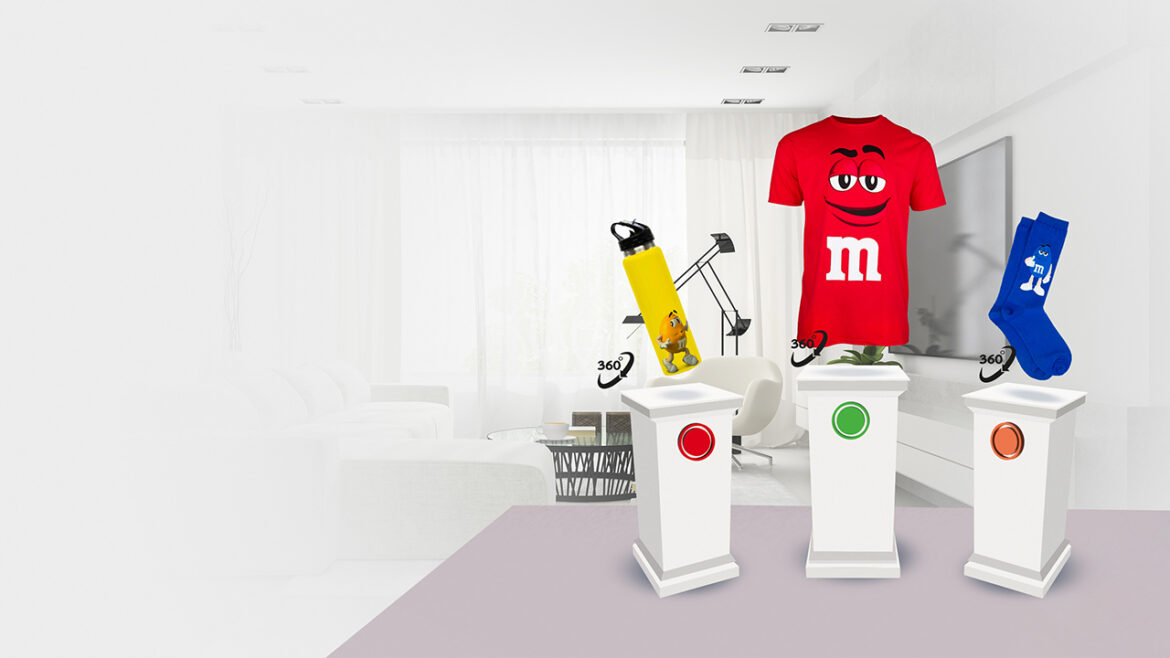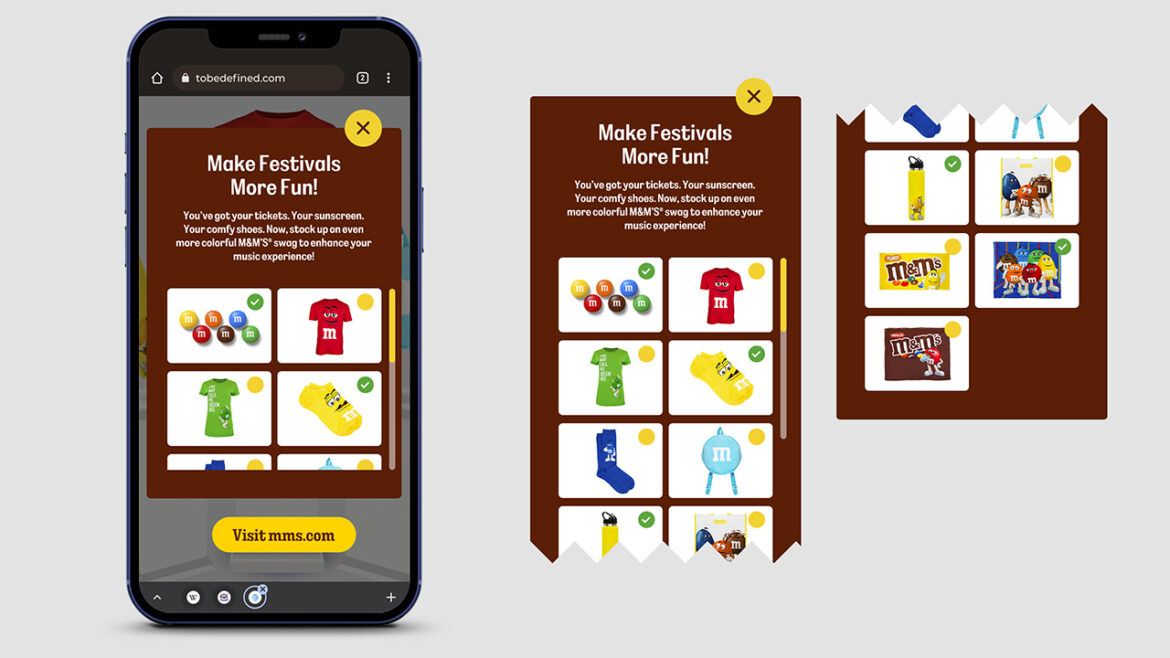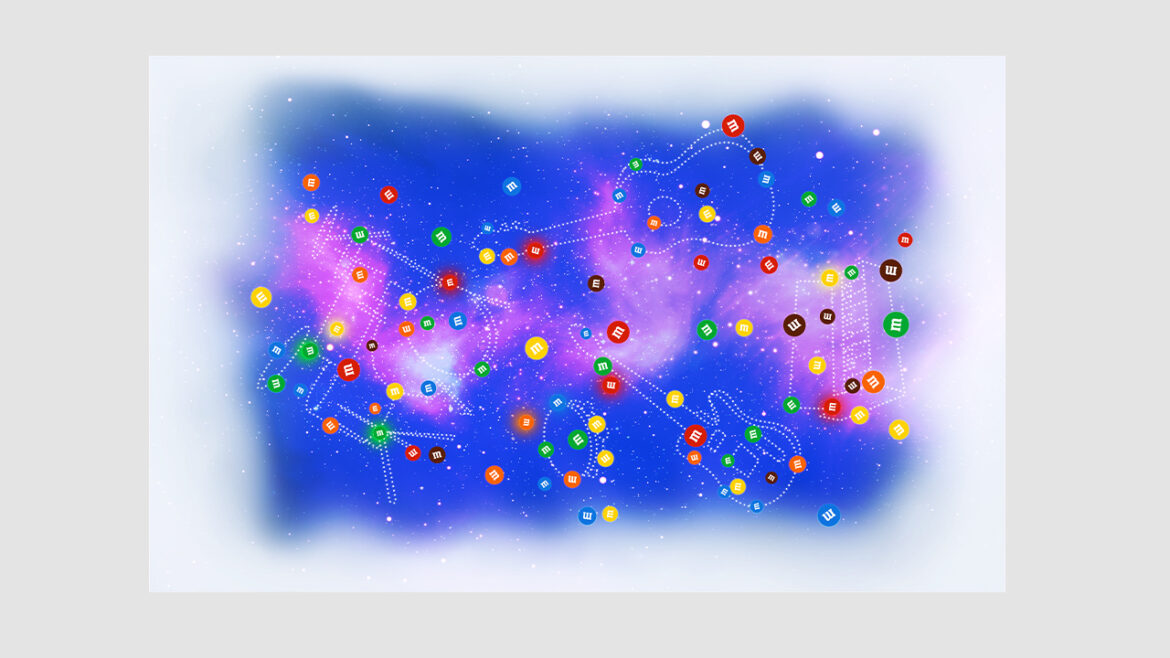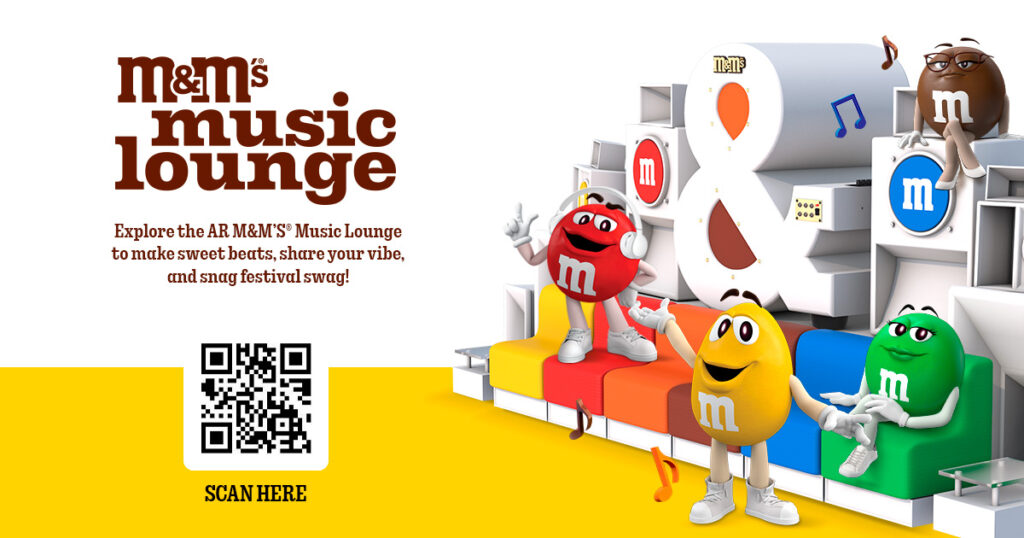 With the summer and festival season fast approaching. Shoppers were invited to step inside the M&M's interactive Music Lounge AR portal, a fully immersive, rich, interactive 3D space. Users were asked to explore the digital room, with the ability to freely move around and explore the space using simple on screen gestures. The Music Lounge is made up of five interactive areas.
Tasty Tracks – A unique M&Ms music mixer appears and levitates around the user, putting them at the heart of the music. Using simple controls Tasty Tracks empower users to create their own unique vibe and beat using six unique audio sound bites, each one reflecting aspects of the six different lentils personalities. Unique tracks created, can be downloaded and shared for others to enjoy.
Share Your Vibe – Using a simple series of visual prompts requiring the user to respond with their preference, the experience serves up their vibe (one of six M&M characters) allowing them to see their vibe being expressed around the face and head in the form of a series of AR M&M themed face filters. Users can record and share their vibe with others to see via SMS, email or upload to social media.
M&M Video Wall – Moving over to the interactive M&Ms video wall, users can kick back, relax and watch a collection of branded video and image content. This content can be fed dynamically into the experience keeping the content fresh and engaging.
Customise Your M&Ms – Feeling Lucky, press the big red button under the digital screen, to randomly display a festival themed M&M design
Essential Festival List – Make Festivals More Fun! You've got your tickets. Your sunscreen. Your comfy shoes. Now, stock up on even more colourful M&M'S swag to enhance your music experience.