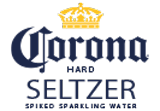 Hard Seltzer Launch
Spring 2000, amidst the Covid 19 global pandemic, Constellation brands launched a new line of "Hard Seltzers" to the market. The initial launch campaign consisted of OOH advertisements that have gone unseen since consumers have been under quarantine.

Consisting of fun, tropical flavours that are perfect for mixing cocktails. Corona approached BlippAR to create an AR campaign with the objective of driving awareness, engagement & retail sales.
Drive awareness & sales from competitive brand buyers, motivate purchase by communicating relevance and excitement around the many fun cocktail recipes that can be made with these drinks.
UX Design
Early ideation of the user experience. Exploring and developing the potential content, interactions and user journey.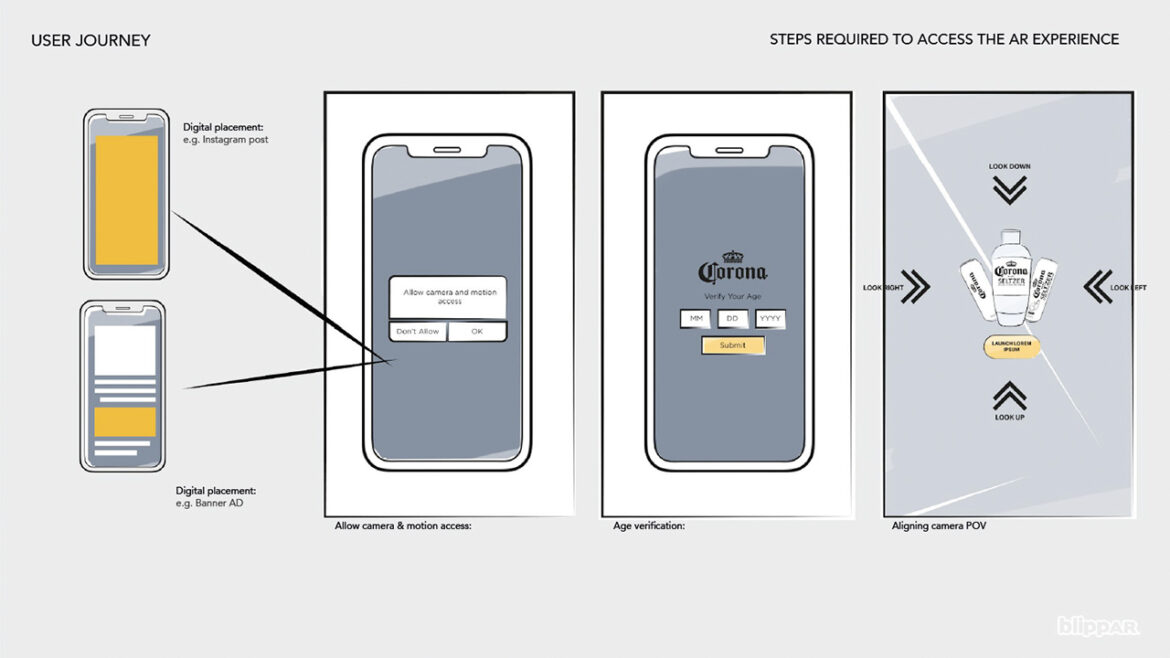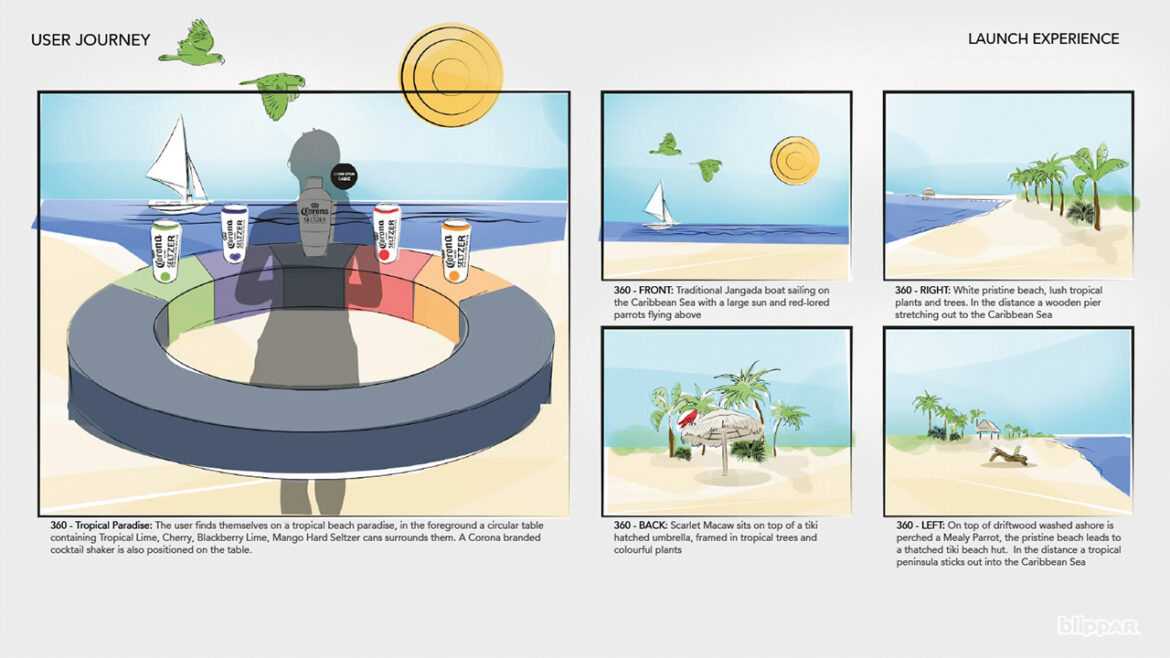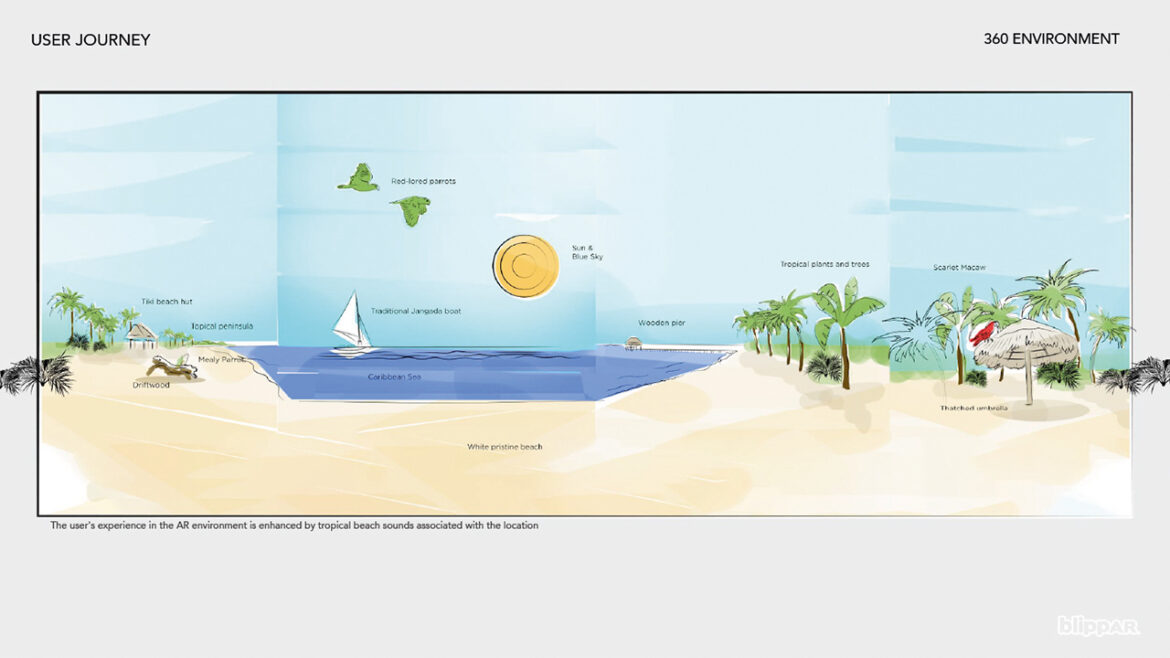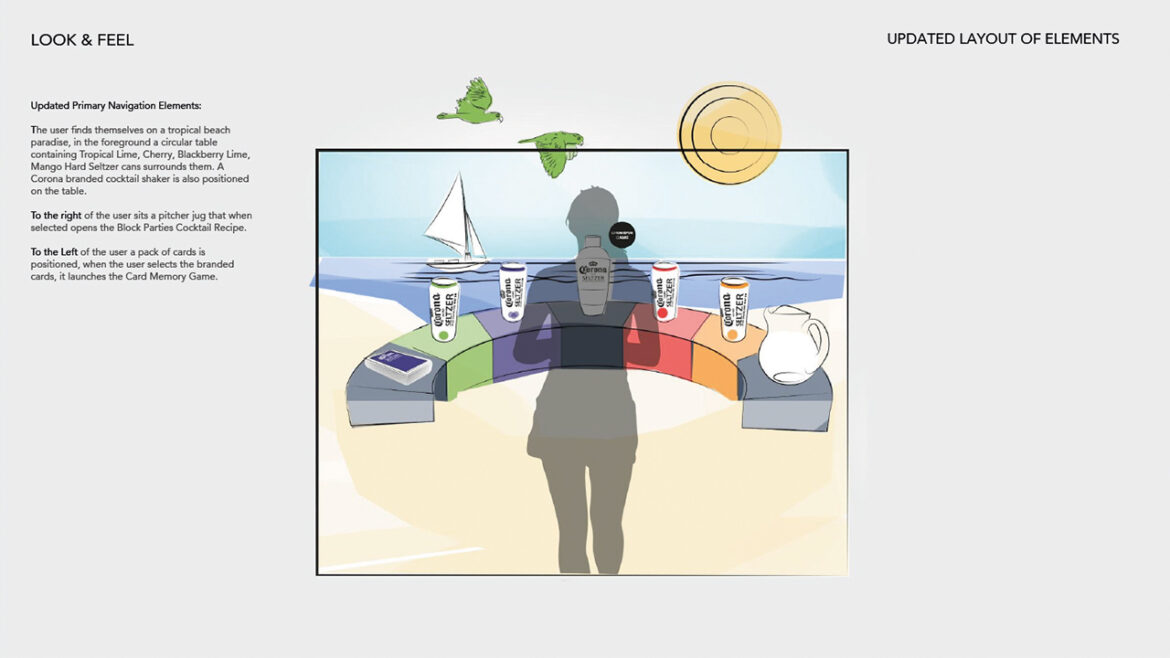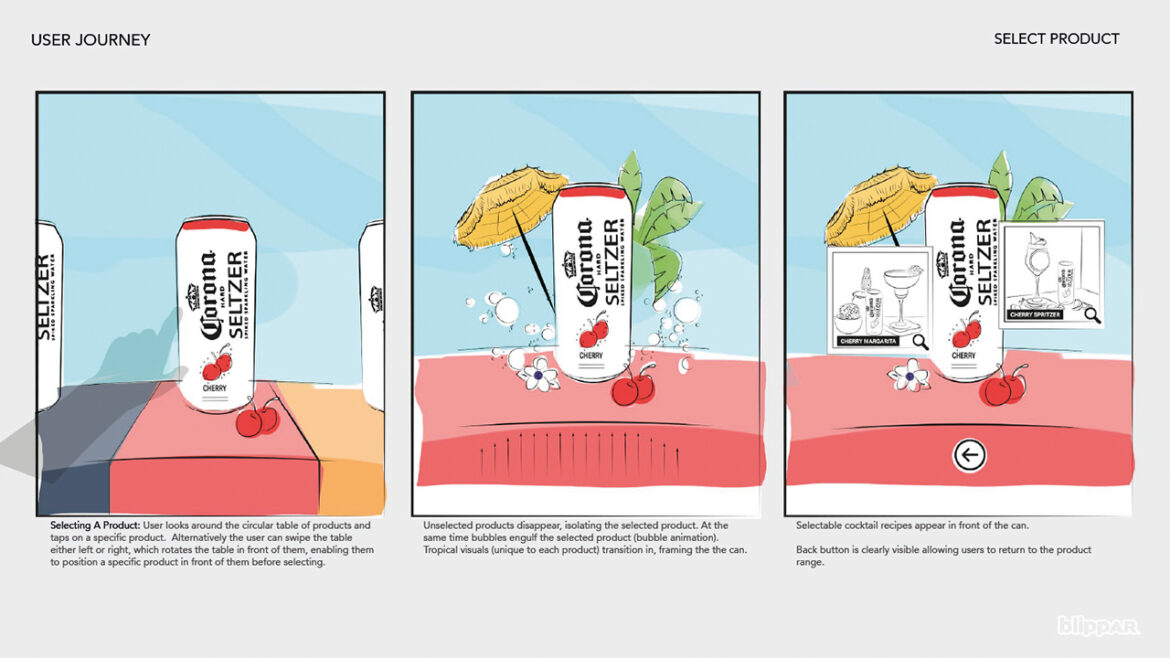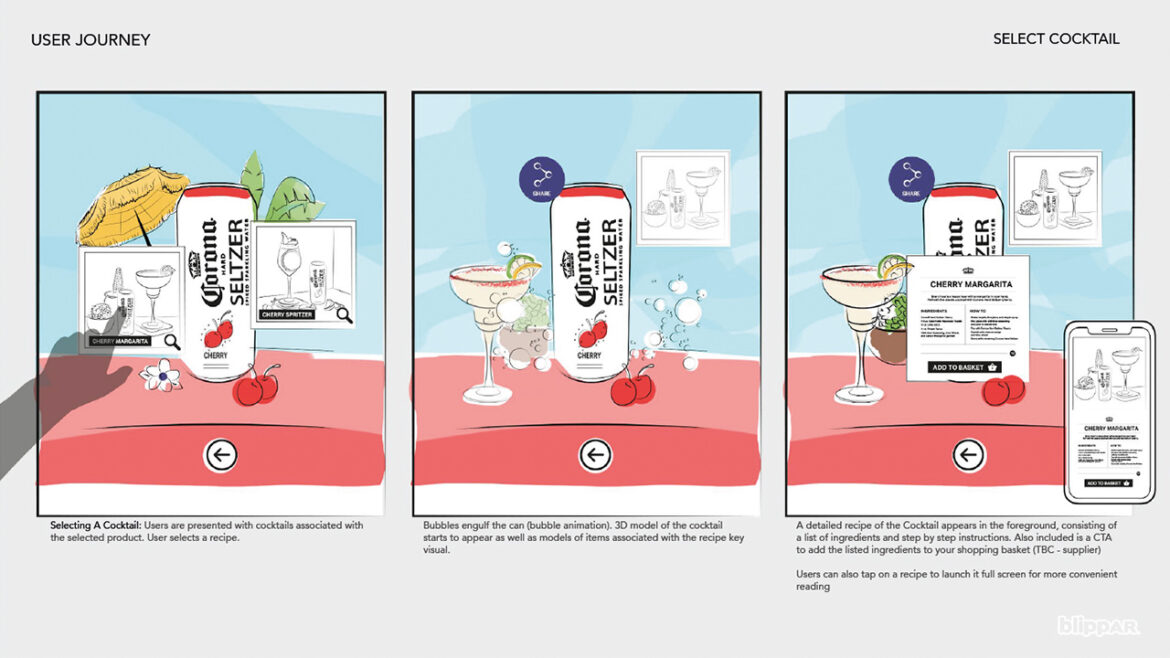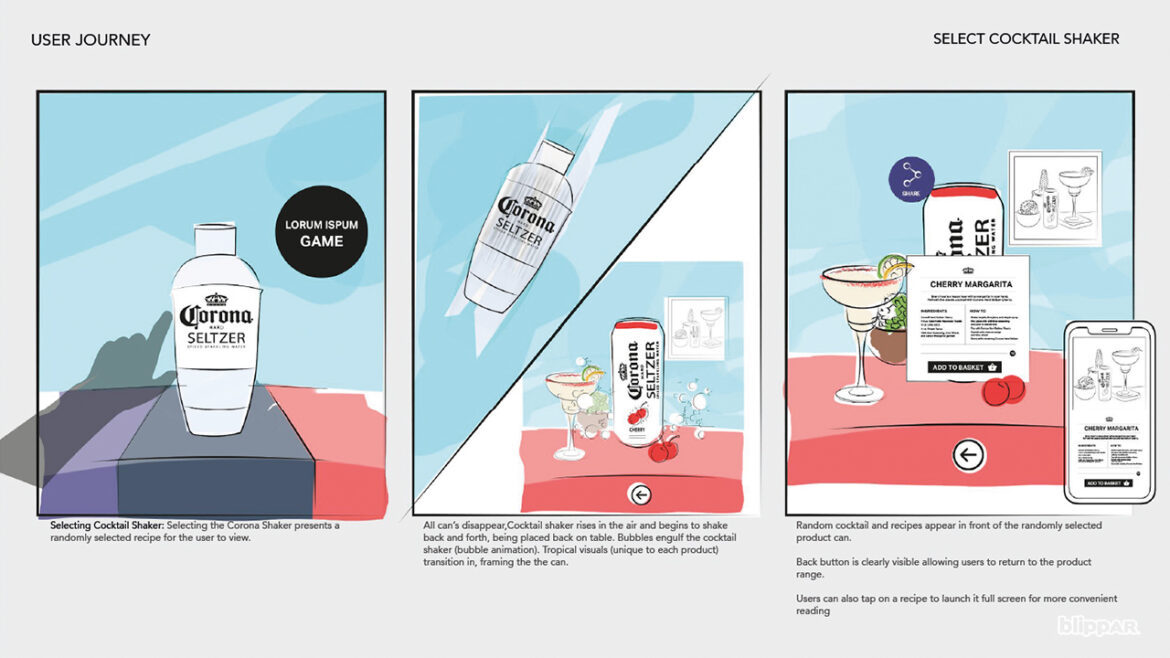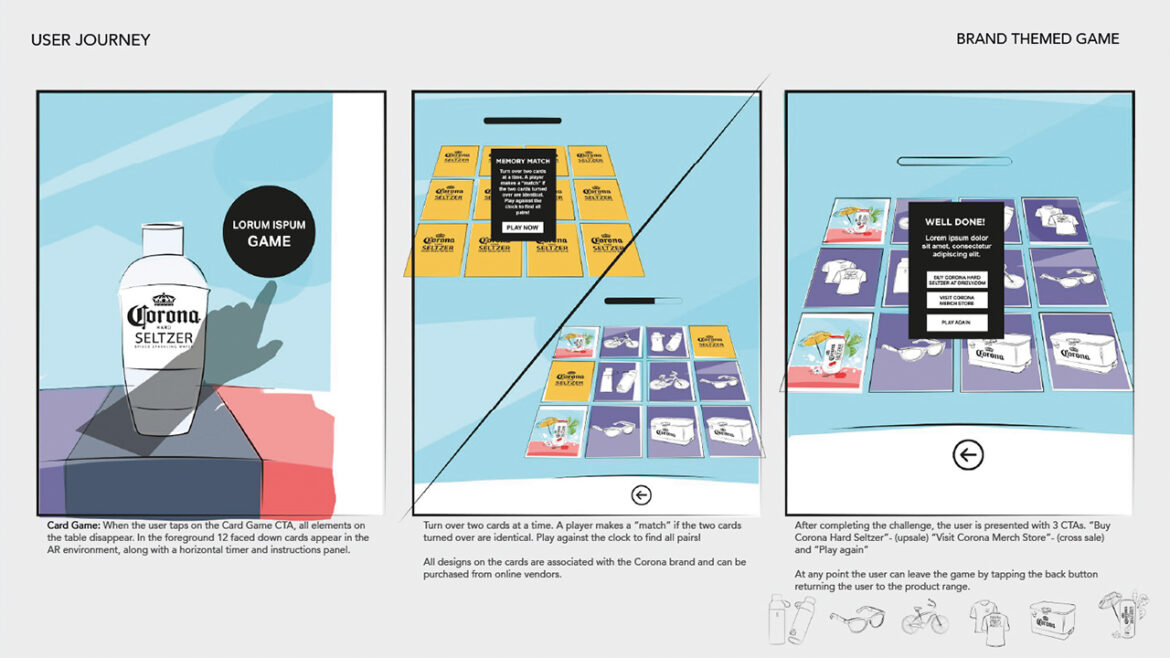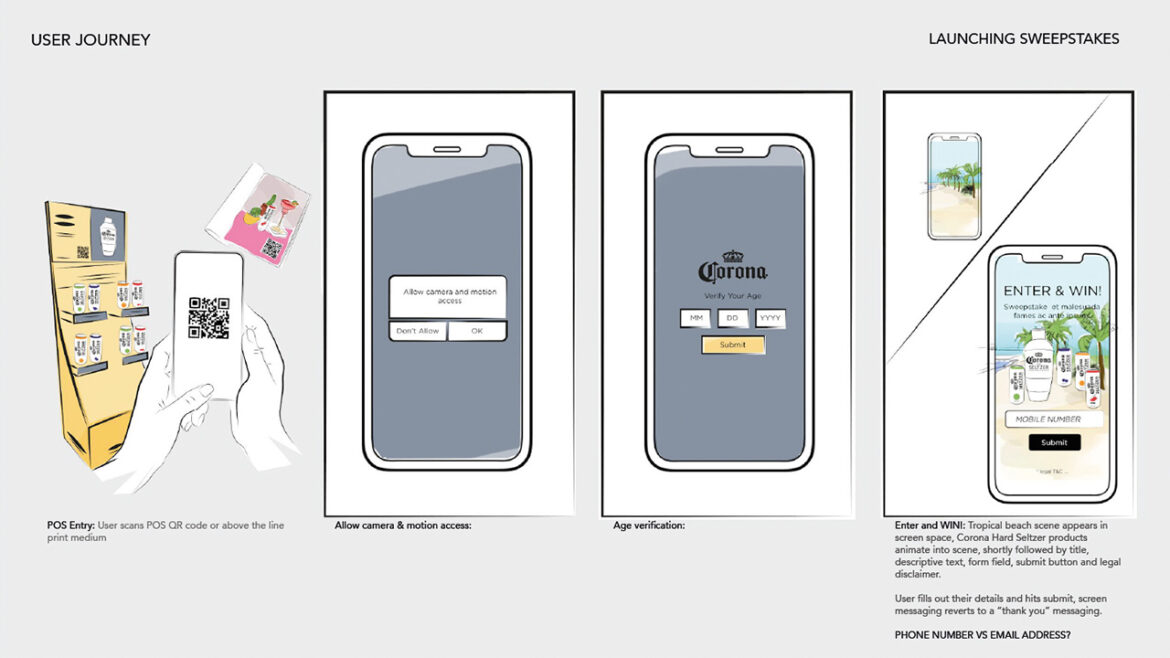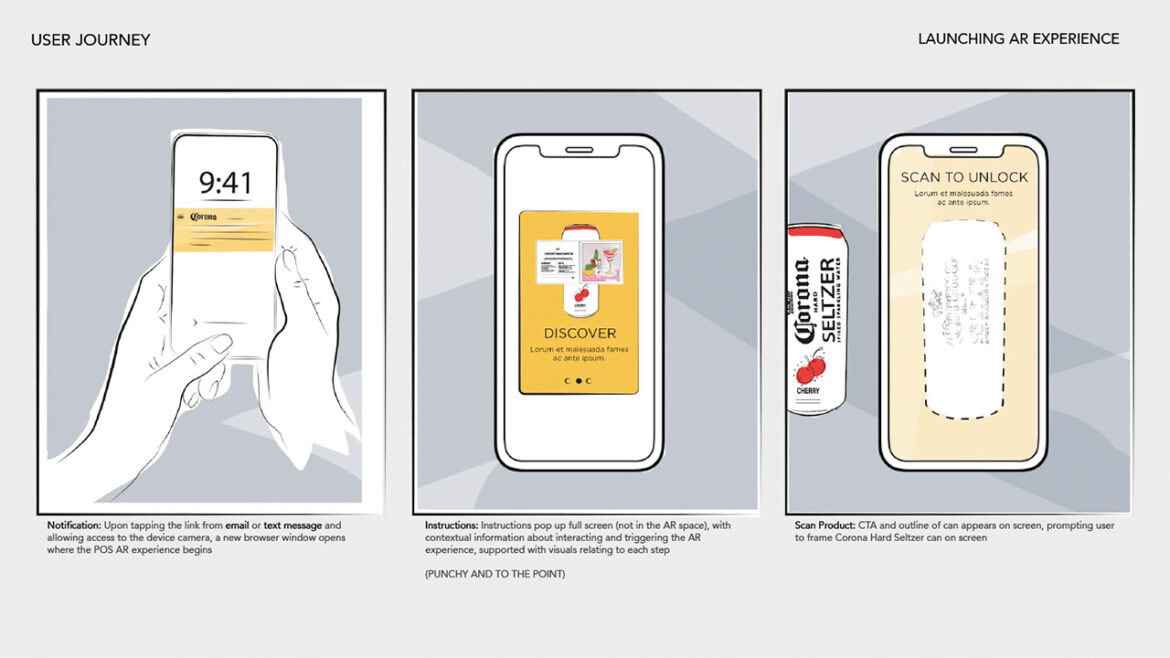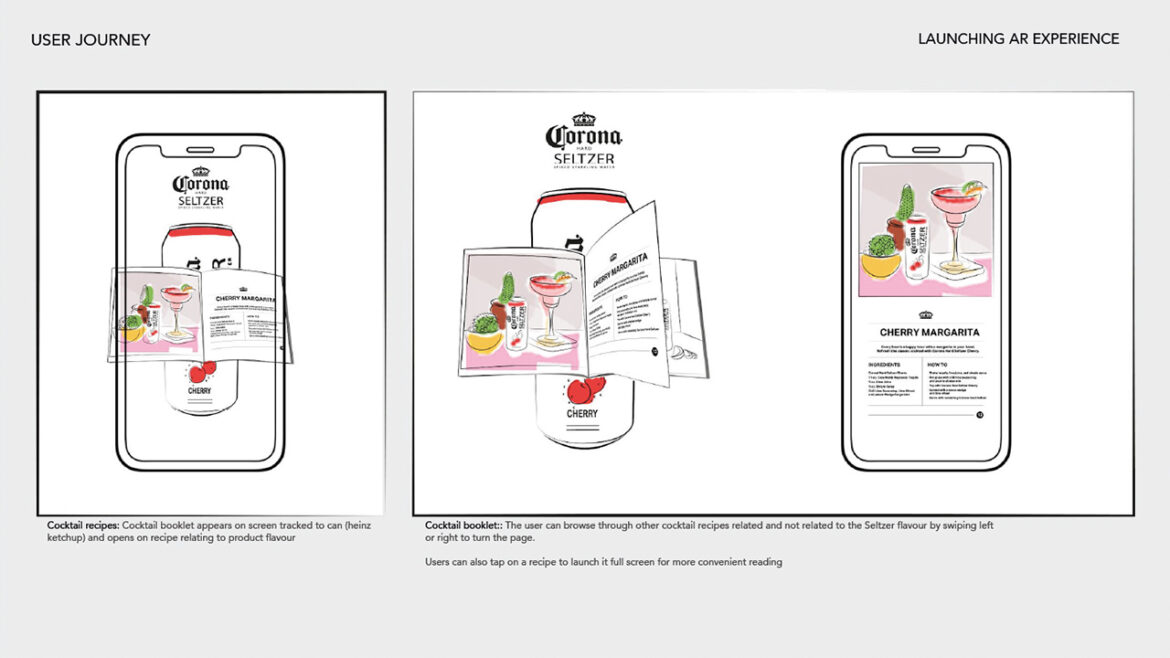 UI Design
Finalising the principles of the user interface and accompanying 3D assets for the experience.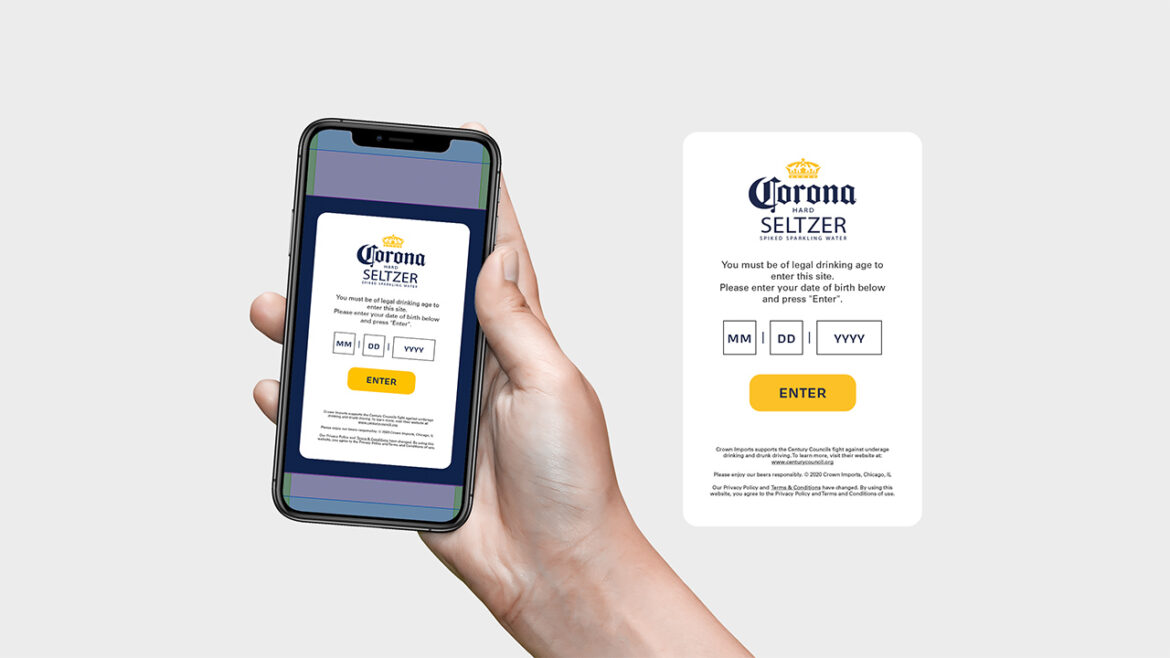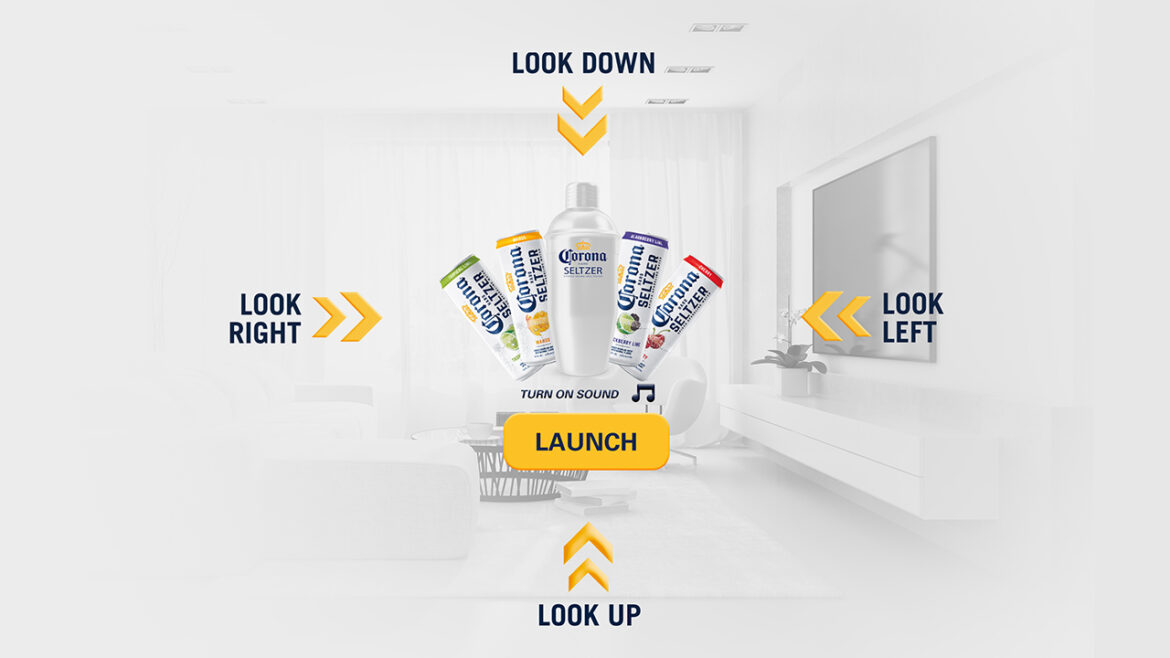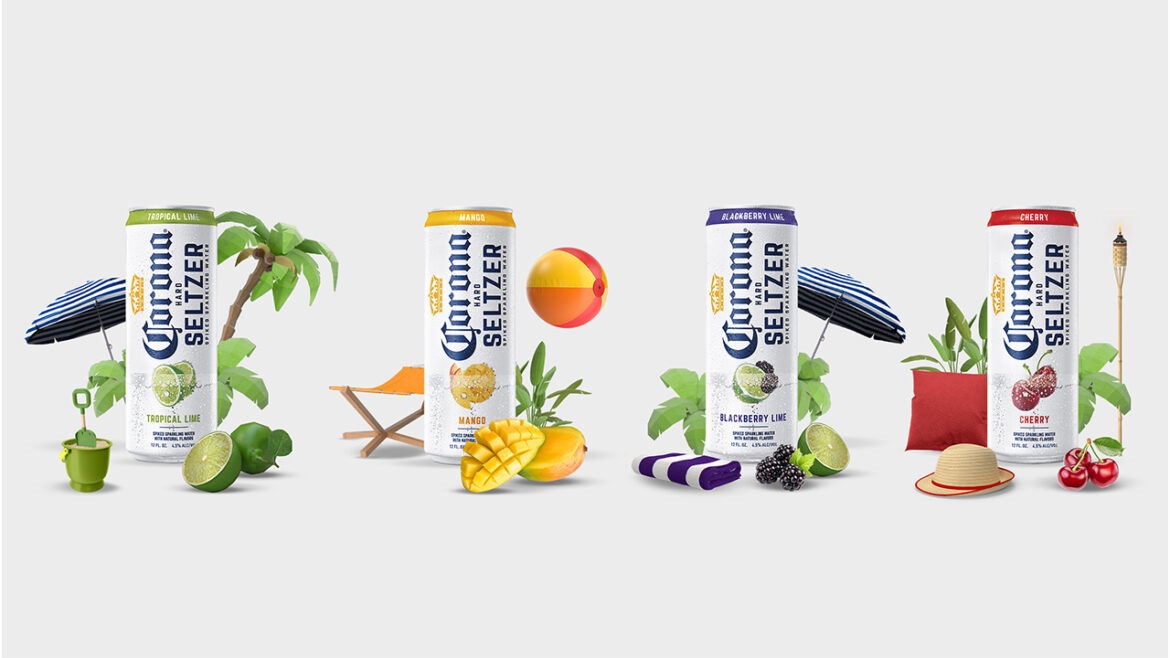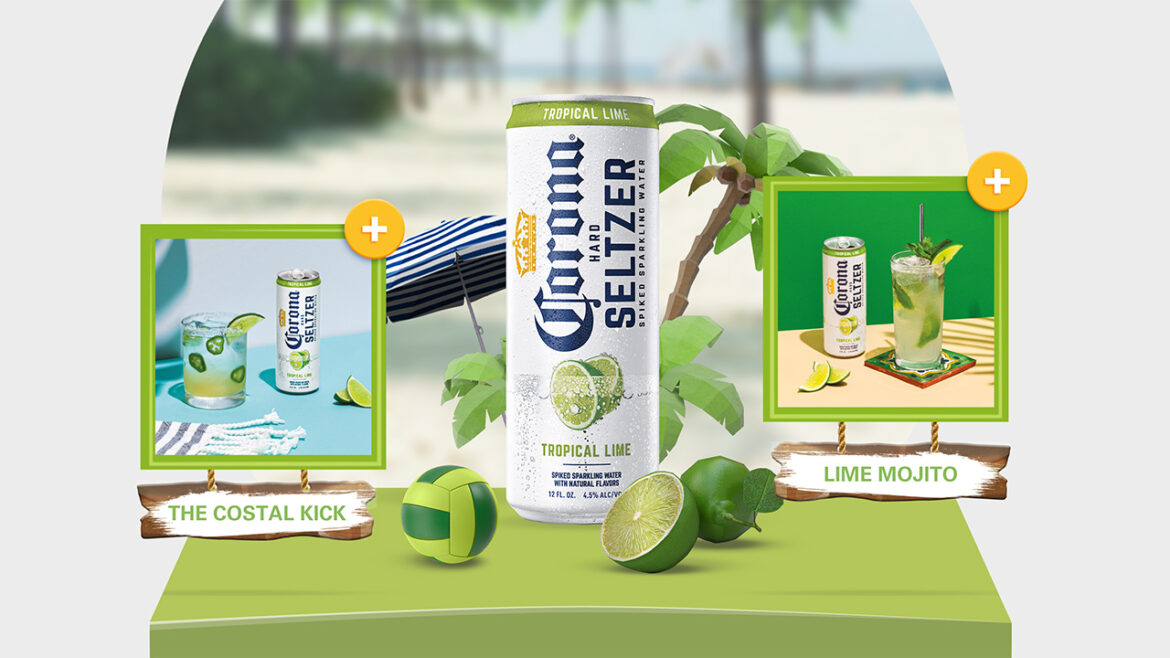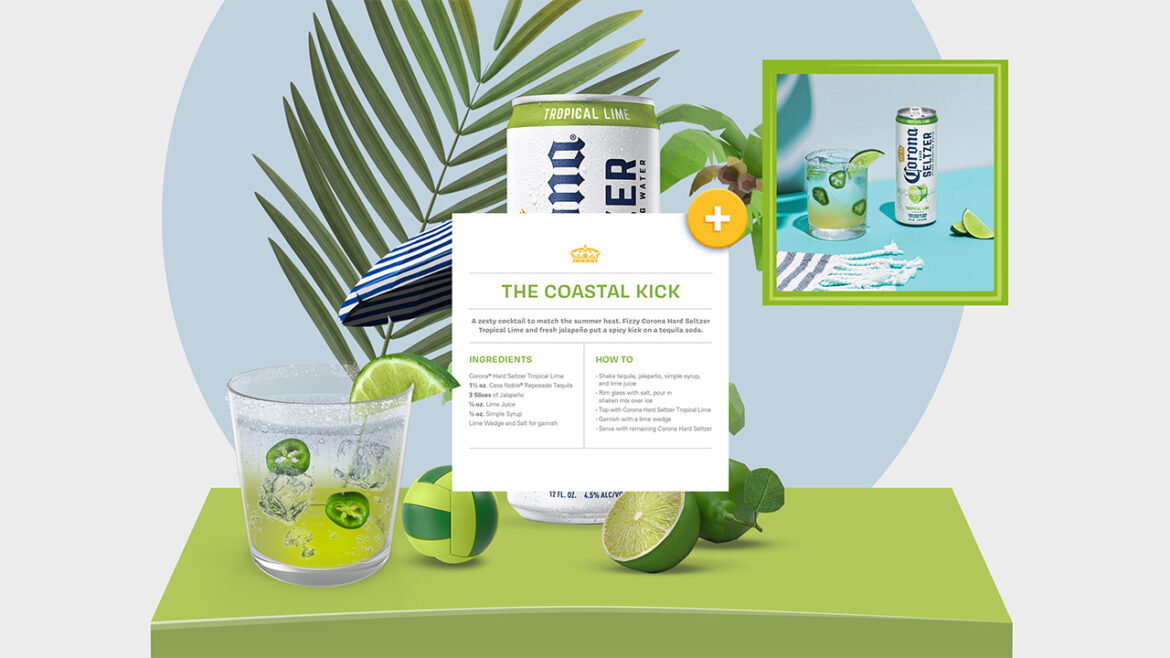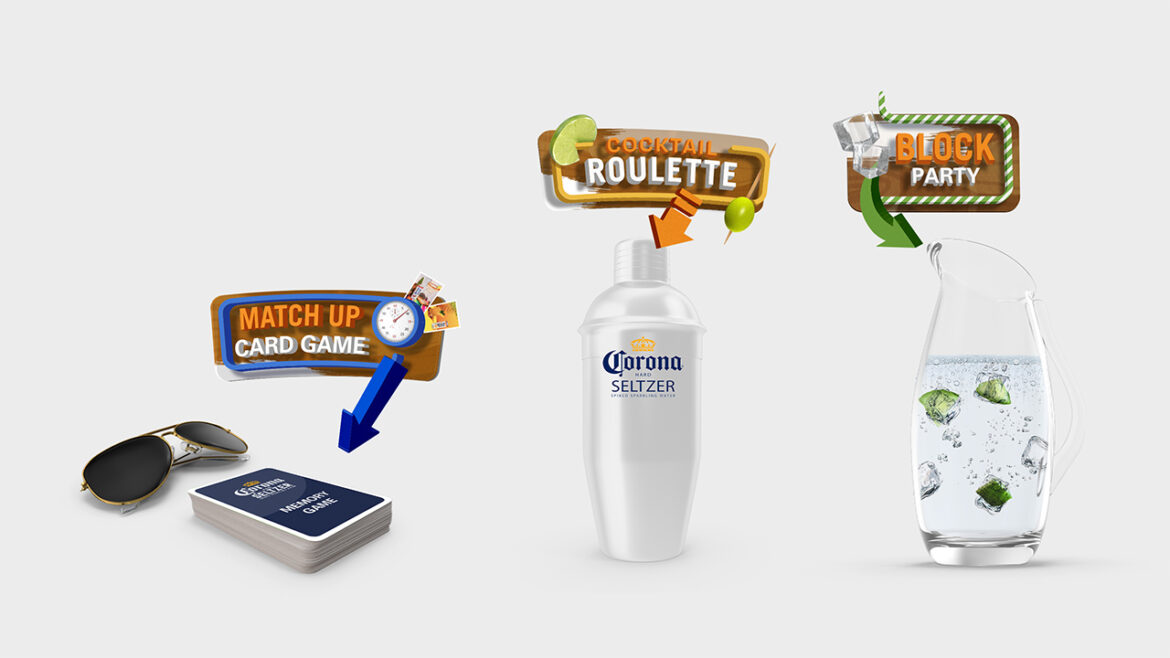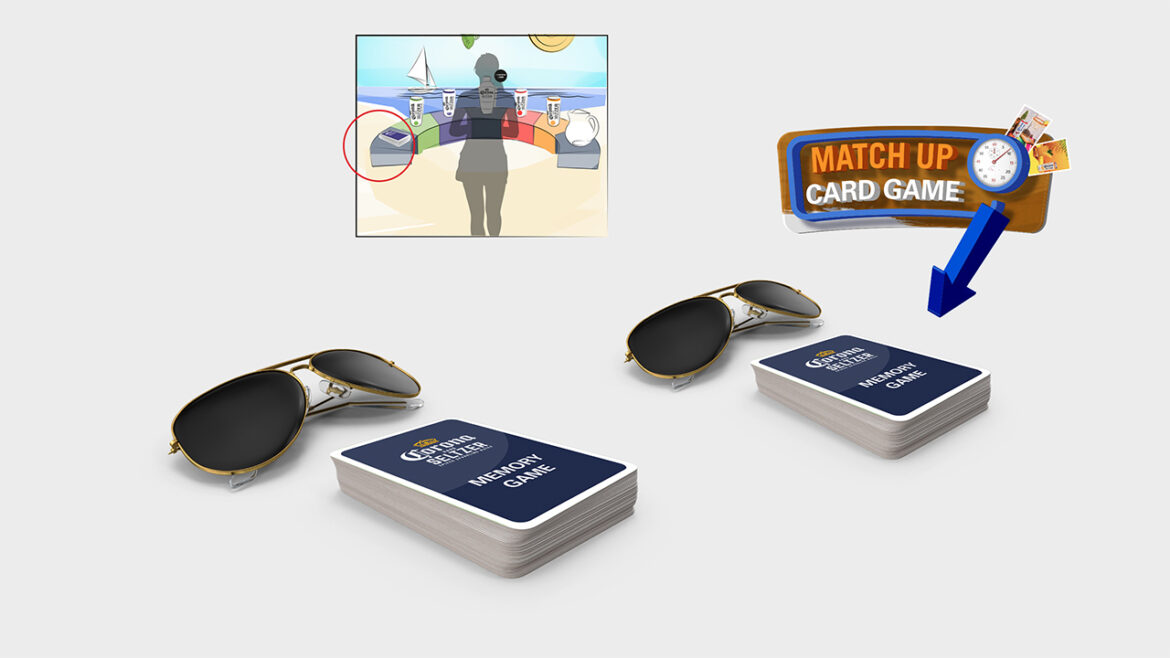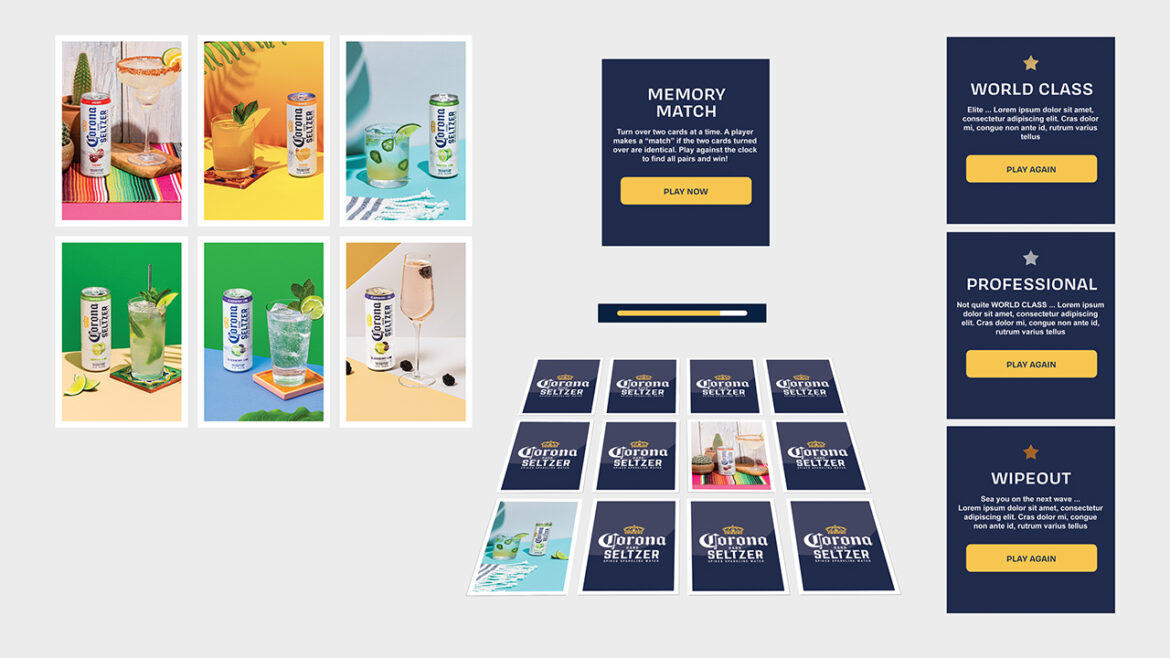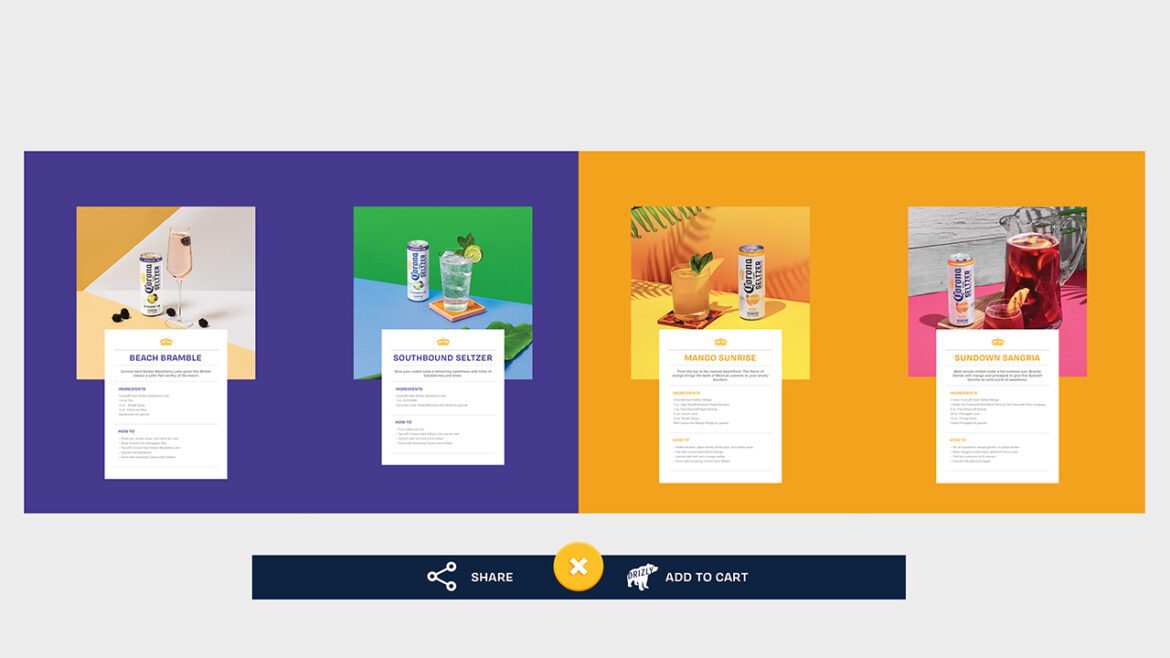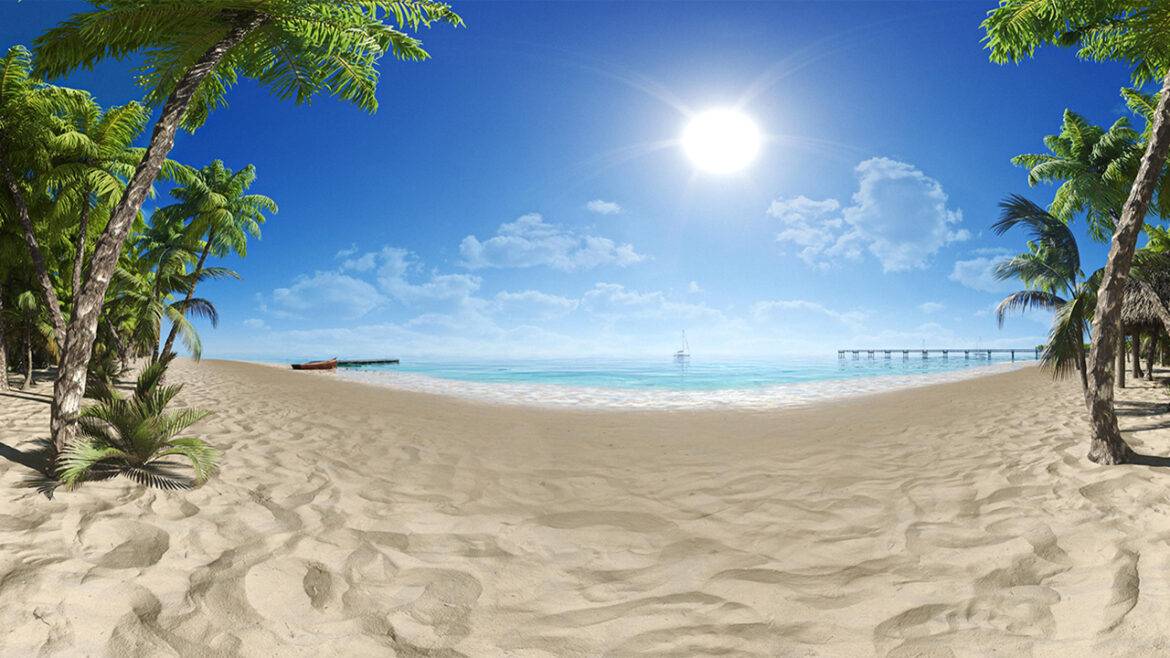 For the launch of the Corona Hard Seltzer range we transported the user to their very own tropical beach paradise. White sand, crystal clear water, coconut palms, tropical birds and clear blue skies in an immersive 360 Corona themed environment.
A virtual fruit coloured wheel of flavours with associated Corona Hard Seltzer can's surrounds the customer.
Users can freely explore the range of Seltzer flavours, with each product presenting  specific recipes relating to the flavour selected. On selecting any of the flavours, the can becomes the focal point as all the related recipes now visually revolve around the can. Associated audio plays in the background. With gamification in the form of a pairs memory game highlights the range of Corona Hard Seltzer merchandise available.