ELEV_8
Branding – Digital – Print – Video – Experience
INITION were approached by Airbus Defence and Space UK to create an inspiring showstopper for the Space Arena at Farnborough International Airshow, July 2018.
The world-leading aerospace company wanted us to create an interactive experience that would uniquely showcase the organisation's UK based cutting-edge space capabilities. The challenge was to tell this story through an outstanding piece of content that would engage both field experts and the public alike.
Brief
To create an immersive experience that visualises Airbus's new satellites in space, but also creating an inclusive experience for all viewers, no matter of their age or scientific/professional knowledge.
Solution
We launched Elev_8, a space elevator that takes visitors on an interactive trip into space, to find out more about Airbus' latest satellites and science missions: Biomass, Inmarsat and Solar Orbiter. Passengers are rocketed into orbit, discovering the satellites' journey from design, manufacture and launch. Using the Airbus Portsmouth satellite manufacturing site as a key location, we filmed content in panoramic 360 to create an immersive experience.
This depicted the innovative and technical skills that go into this form of advanced engineering, demonstrating that Airbus is a world-leader in providing geo-stationary telecommunications satellites, boasting 25% of market share in this sector. The final piece was played back on 3 x 4k screens, synced with coloured lighting and force feedback to really give the users the feeling of being inside a space elevator.
Branding
Visual identity that matched the colourful and futuristic character of the brand by means of logo, illustration, messaging, and marks to brand the ELEV_8 experience.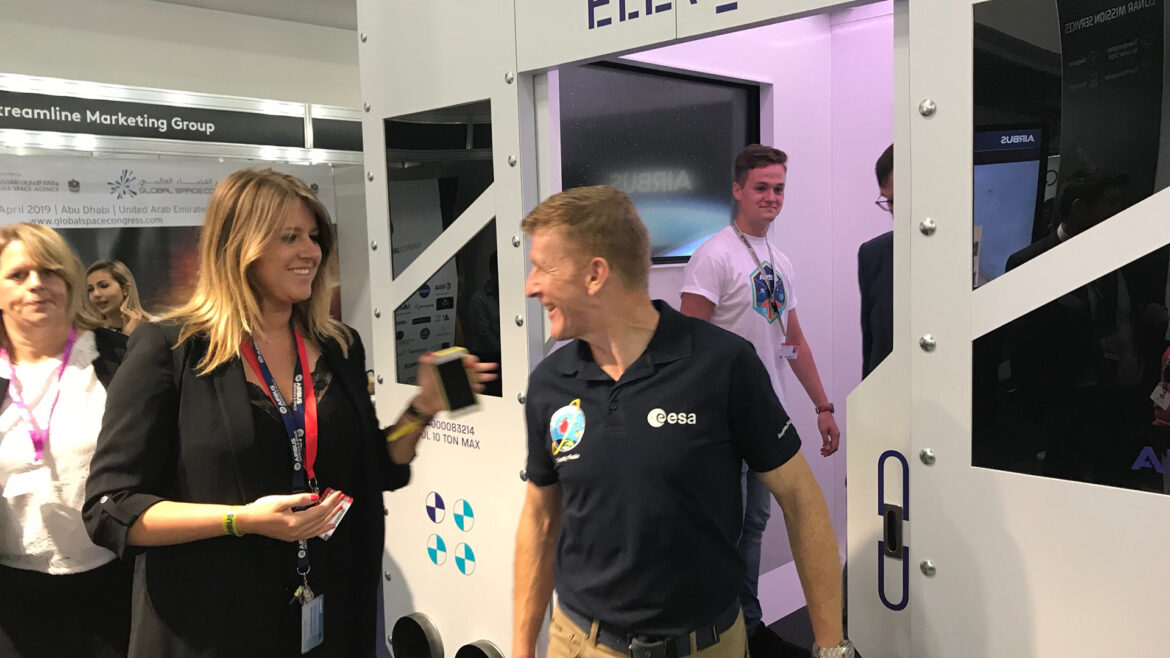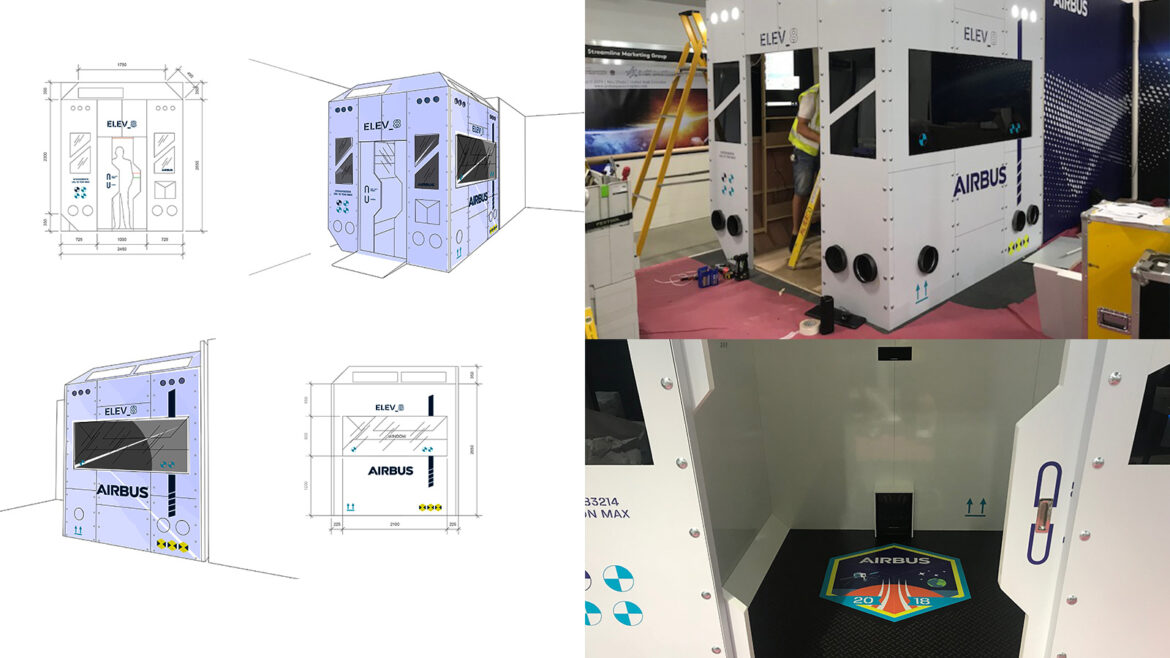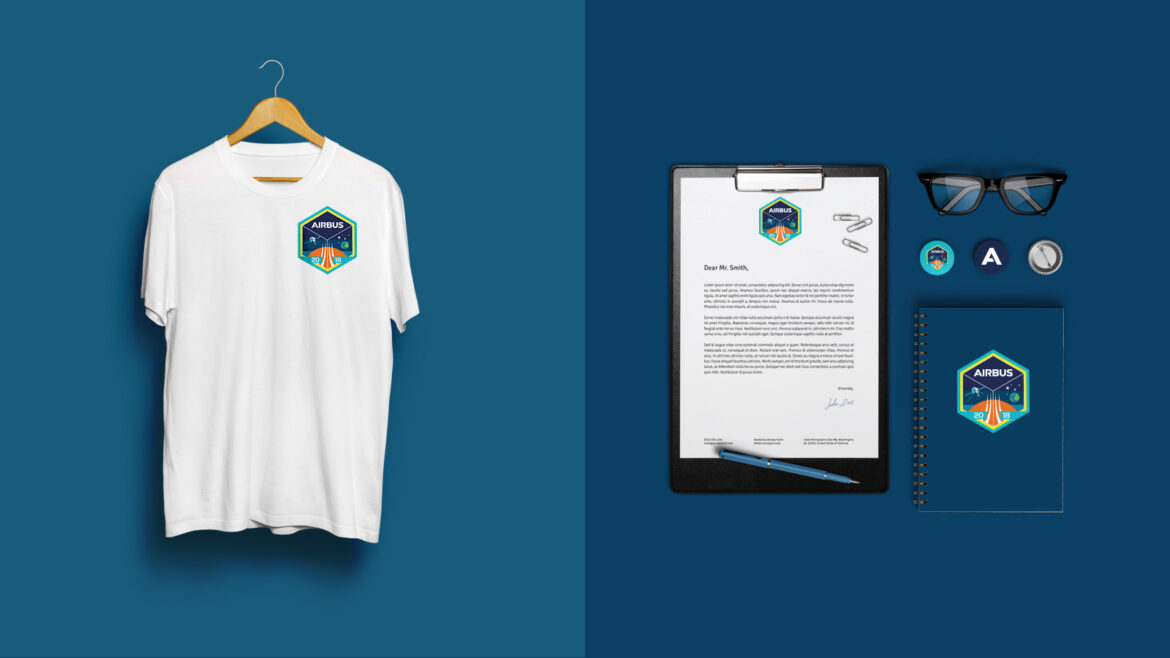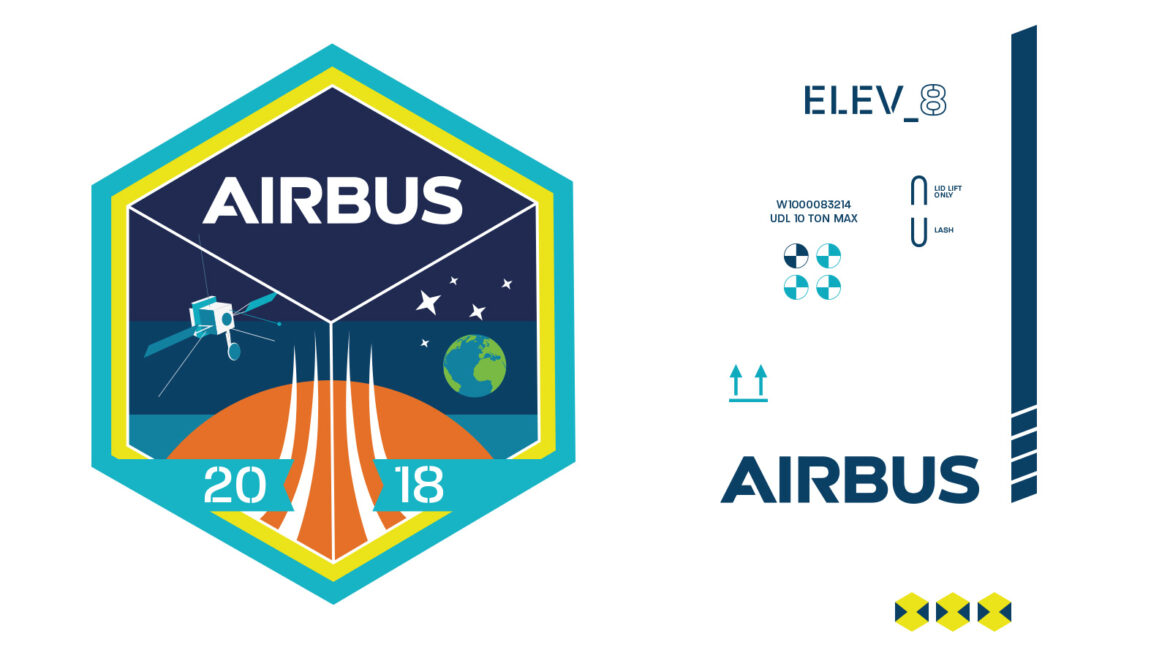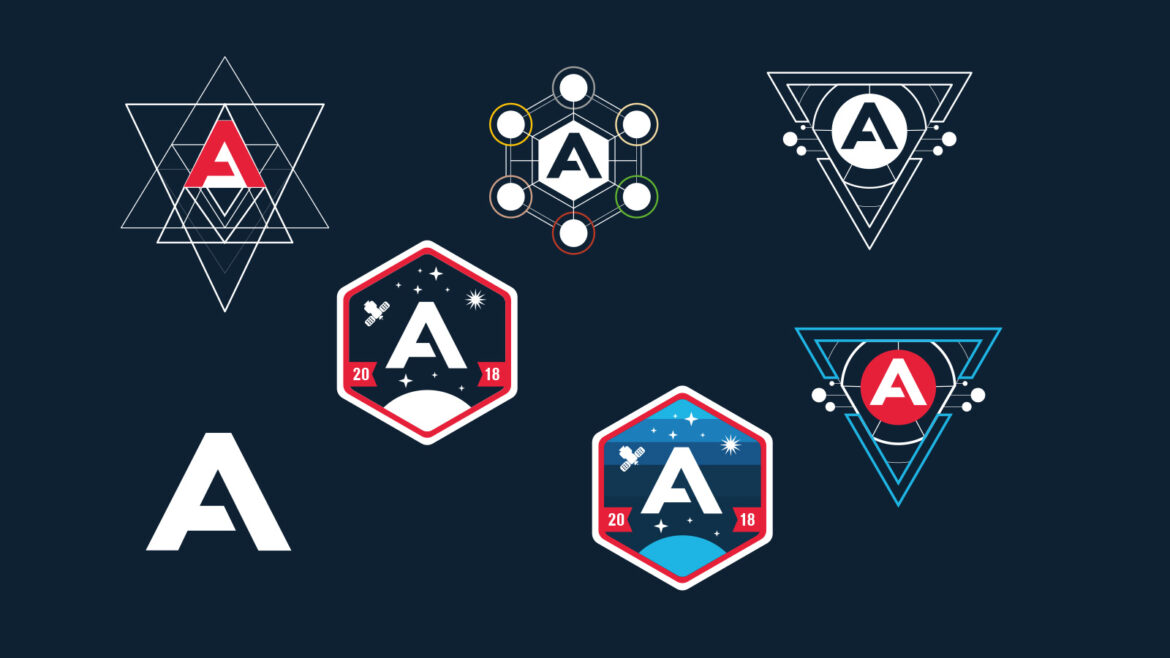 Storyboard
Early stage of story development, exploring and cultivating the underlining timeline and key content of the experience.
Design
Elaborating on the brand book of Airbus, I created keyframes to help visualize the grading and superimposed graphics of the installation. Not only providing a proof of concept, but also aiding the CGI motion team.